Ground Chicken and Bowtie Pasta in a Light Cream Sauce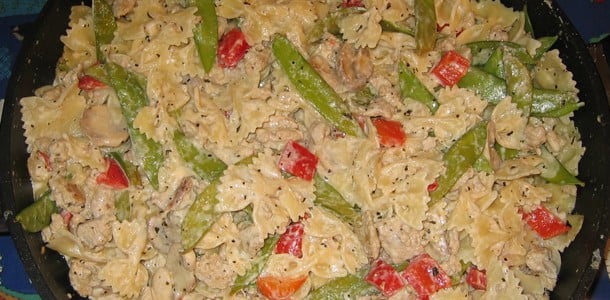 Directions
In a large skillet fry the chicken on medium high heat until cooked through.
Add pepper, mushrooms and snow peas and cook for another 5 minutes.
Lower heat to medium low and add cream, cheese, basil and spices.
Cook for another 5 minutes, stirring occasionally.
Fold in the pasta and simmer for 3 minutes. Serve.