Honey Garlic Marinade for Chicken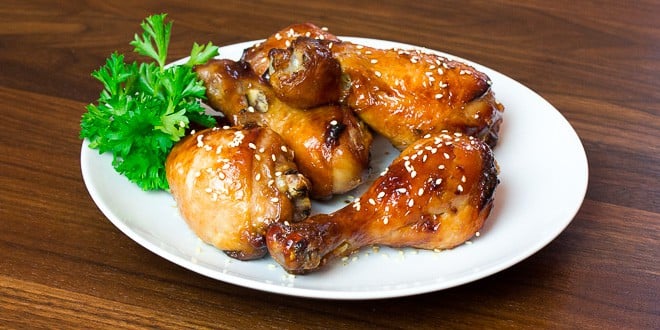 Honey garlic is the perfect marinade for chicken. We love it on wings and especially chicken drumsticks as seen in the picture. It has the perfect combination of salty, garlicky, sweet, tangy and definitely sticky! I have used this marinade for years and it is a family favorite.
This marinade can be used in many different ways. It is great to marinade any piece of chicken, beef, pork and more. Once the meat is marinated, throw it on the grill or in the oven. Try basting the meat with the marinade during the cooking to give it extra flavor. We have also used this for marinating strips of beef that is then stir fried with vegetables. Serve the beef and vegetables on rice for a delicious and healthy meal.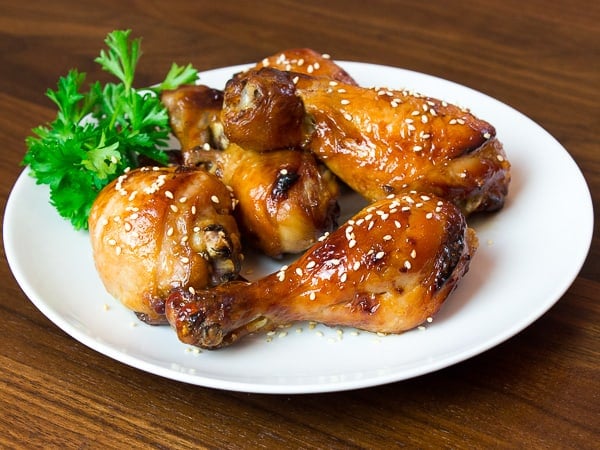 Honey Garlic Marinade for Chicken or other meat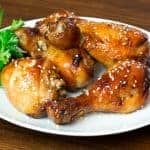 Print
Ingredients
2 tbsp vegetable oil
1 tbsp sesame oil
1/3 cup honey
1/4 cup low sodium soy sauce
2 tbsp rice vinegar
6 garlic cloves , minced finely
1/2 tsp dried chili flakes
Instructions
Mix all the ingredients together and let it rest for at least 15 minutes before marinating meat.

For Baked Chicken Drumsticks (as seen in the picture). Marinate the legs for 1-2 hours. Bake in a 350F oven for about 40 minutes. Sprinkle with sesame seeds before serving.