Italian Cheese and Parsley Bread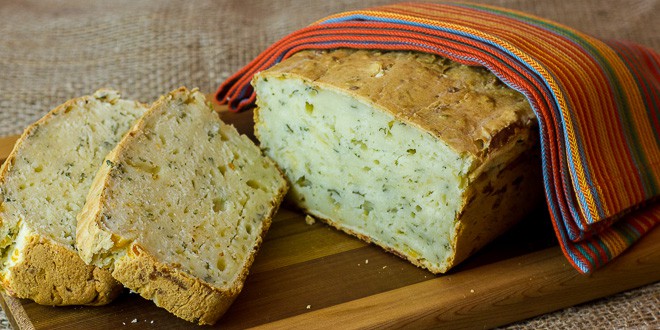 Fresh baked bread is the perfect accompaniment to a bowl of homemade soup, stew or chili. Sometimes, though, there is just not enough time to make bread at home. Using yeast, and the dough rise, can take a while. So, this 'no-yeast' bread recipe is the perfect solution for a time crunched day. Baking soda is used instead and the bread rises just fine. Fresh parsley, mozzarella and Parmesan go really well together in this bread and give it a nice Italian flavor.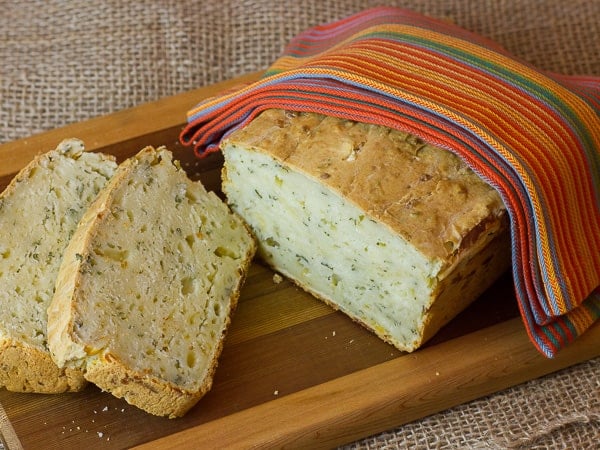 Italian Cheese and Parsley Bread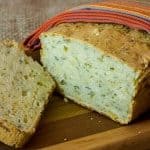 Print
Servings: 1 loaf
Ingredients
3 cups (15 ounces) all-purpose flour
1 tablespoon baking powder
1 teaspoon salt
1 cup milk (I use 2%)
3 tablespoons butter , melted
1 large egg lightly beaten
3/4 cup sour cream
1 cup grated mozzarella or Italian cheese blend
1/2 cups Parmesan cheese
1/4 cup fresh parsley minced
Instructions
Preheat oven to 375F

Spray a loaf pan with cooking spray.

Whisk together the flour, baking powder and salt..

In a separate bowl, mix together the milk, melted butter, egg and sour cream until the egg is lightly beaten into the milk.

Pour the wet mixture into the bowl with the dry ingredients and use a wooden spoon to combine. Do not over mix. Stir just until the dry ingredients are incorporated into the wet mixture.

Gently stir in the cheeses and parsley.

Pour into the loaf pan and bake for 50-60 minutes, or until a toothpick comes out clean.