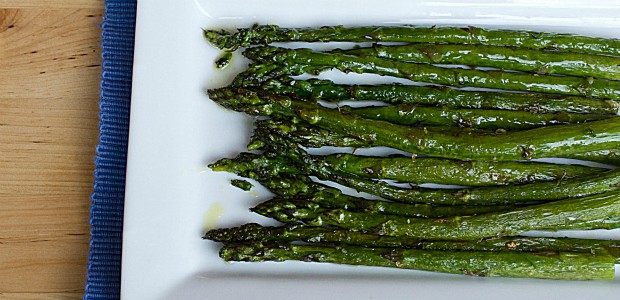 The last couple weeks I have slowed down in my post frequency. I guess life got in the way. LOL. It is funny cause I actually have 5 dishes to post with pictures and everything but have not had the opportunity to write up the posts. This weekend should provide a chance for me to get some of these dishes up.
Today's recipe is all about simplicity. Asparagus season is here and I love it when fresh asparagus is available and cheap. I like to prepare asparagus in a simple and quick way, either steaming them or roasting them, like this recipe. Roasted asparagus are a huge hit in our house and the kids gobble them up extremely quickly.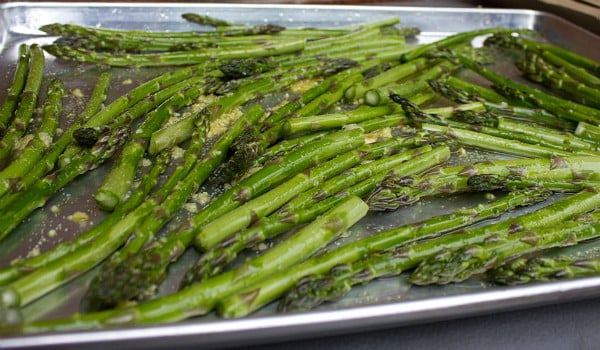 Make sure to snap the bottom ends off the asparagus. They are tough and woody. They snap easily with your hands.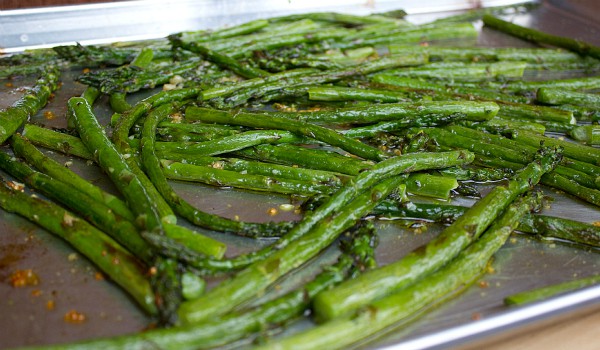 Roasted asparagus has a nutty caramelized flavour that is delicious and goes so well with the garlic and lemon juice.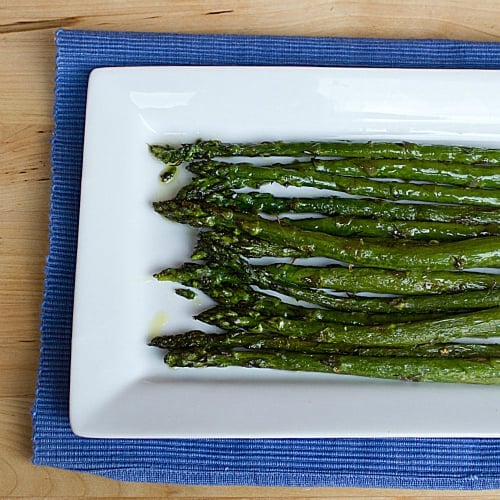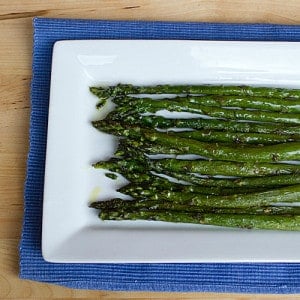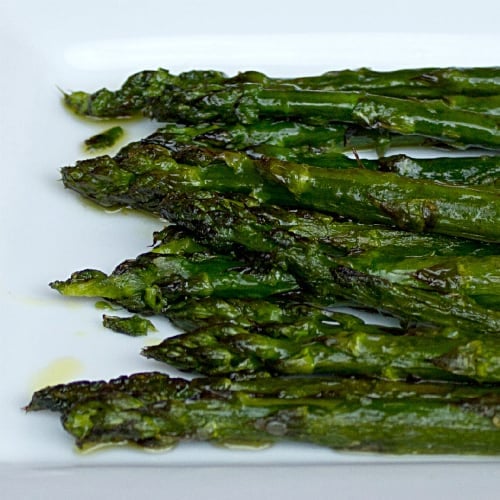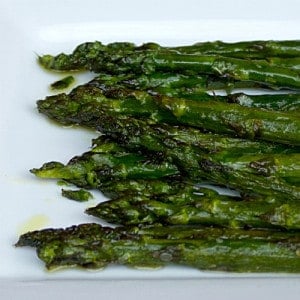 Lemon Roasted Asparagus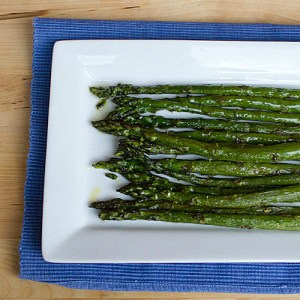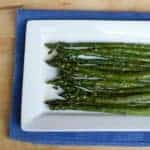 Print
Roasting asparagus is a simple way to cook this healthy and delicous vegetable. Squeezing some fresh squeezed lemon juice gives the asparagus a bright and fresh flavour.
Servings: 2
Ingredients
1 pound asparagus , 1 bunch
2 tbsp olive oil
2 cloves garlic , minced
1 tsp salt
1 lemon , juiced
Instructions
Preheat oven for 425F

Snap the bottom ends off the asparagus and discard them. Wash the asparagus and lay them on a baking sheet. Toss them in the olive oil, garlic and salt. Make sure the asparagus spears are all lying flat on the sheet.

Roast them in a 425F oven for 8-10 minutes. Remove from the oven, and pour the lemon juice over the apragus.

Serve hot.
Nutrition
Per serving:
Calories: 177kcalCarbohydrates: 11gProtein: 5gFat: 14gSaturated Fat: 2gSodium: 1168mgFiber: 5gSugar: 5g