Peanut Butter and Chocolate Chip Cookies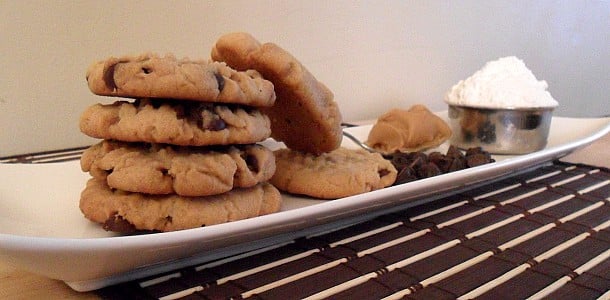 There are certain foods that are even better paired with another and that is how I feel about peanut butter and chocolate. Sure I like each separately, but once they are put together they create a taste combination that is almost beyond description. These peanut butter chocolate chip cookies are so easy to make and they come so out chewy that they scream to be eaten with a glass of milk. If you make these, beware, you will not stop at one, or two, or three……. 🙂
Peanut Butter and Chocolate Chip Cookies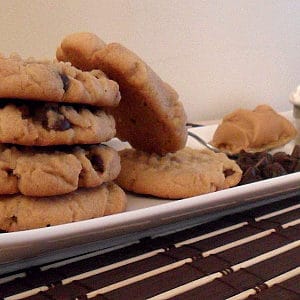 Print
Servings: 24
Ingredients
1/2 cup butter , softened
3/4 cup peanut butter
1/2 cup white sugar
1/2 cup packed brown sugar
1 egg
1 tsp vanilla
1 1/2 cups all-purpose flour
1/2 teaspoon baking powder
1/2 teaspoon baking soda
1/4 teaspoon salt
1 cup semisweet chocolate chips
Instructions
Cream together the butter, peanut butter, white and brown sugars with a hand or stationary mixer. Once creamy and smooth, mix in the egg and vanilla.

Sift the dry ingredients together and then combine them with the creamed ingredients.

Once the cookie dough is smooth stir in the chocolate chips.

Roll the dough into 1 1/2 inch balls and lay on a cookie sheet lined with parchment paper. With a fork, lightly press down to form cross mark on the cookies.

Bake at 350F for 12 minutes. Cool on a wire rack.