Chocolate Chip Peanut Butter Cookie Dough Bites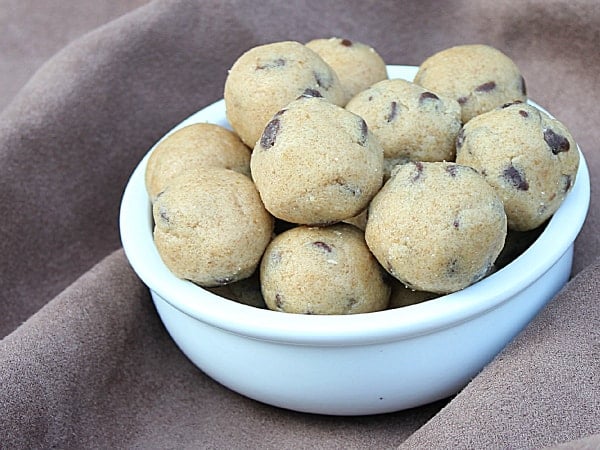 This summer has been far hotter than usual in Ontario. I like the heat, and summer is my favourite season, but this extended heat wave and the high humidity is even getting me to look for some relief. Our air conditioner is struggling to keep the house cool. I am not sure if the air conditioner is getting too old or if it is because our house is a block house, but come dinner time, it seems like the A/C unit has lost the battle and the house warms up above the setting.
As a result, I look for recipes that do not require turning on the oven. Once that oven goes on, the house warms up significantly. We love cookies in our home and peanut butter ones are a favourite, so I decided that it was time to develop a peanut butter cookie dough bite recipe. I first saw these no-bake treats over at Bake Your Day and Cassie made a Confetti Cookie Dough Bite. They are great for people who love cookie dough!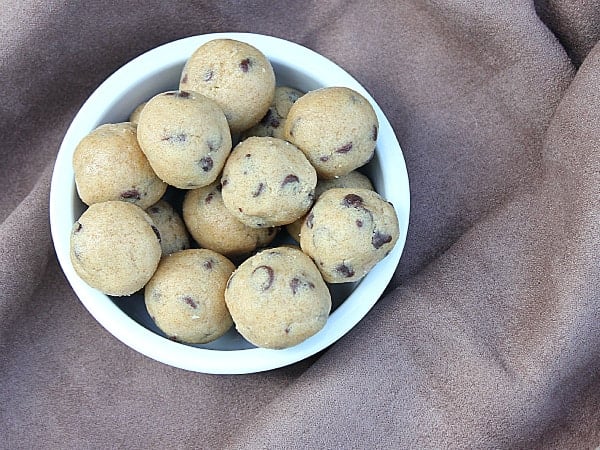 If you have never tried a cookie dough bite, these are awesome no-bake dessert snacks. Since the cookie dough contains no eggs, these bite size treats do not need to be cooked. Adding some chocolate chips just makes sense because chocolate and peanut butter are a perfect match for each other.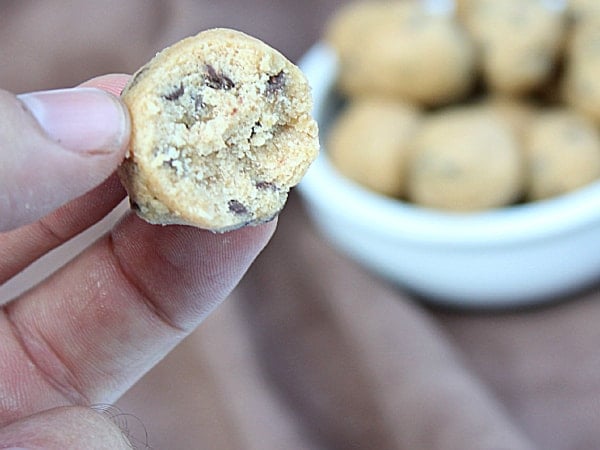 I rolled these into 1 inch cookie dough balls which allows for 1 or 2 bite enjoyment. These are so good that they are hard to resist. Have a few with a glass of milk and you will be thrilled that you did not need to turn on the oven. But maybe that is just me, cause I absolutely LOVE cookie dough.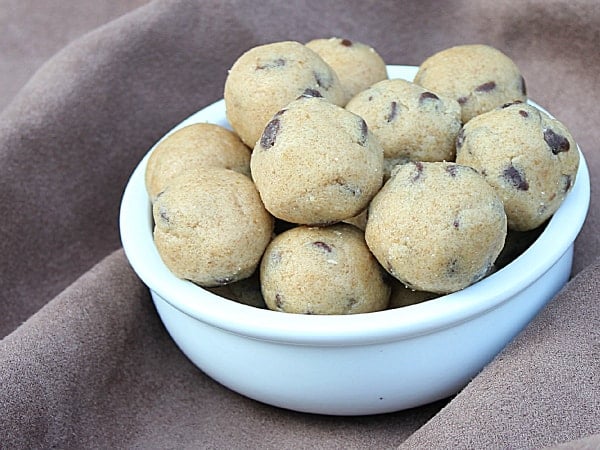 Chocolate Chip Peanut Butter Cookie Dough Bites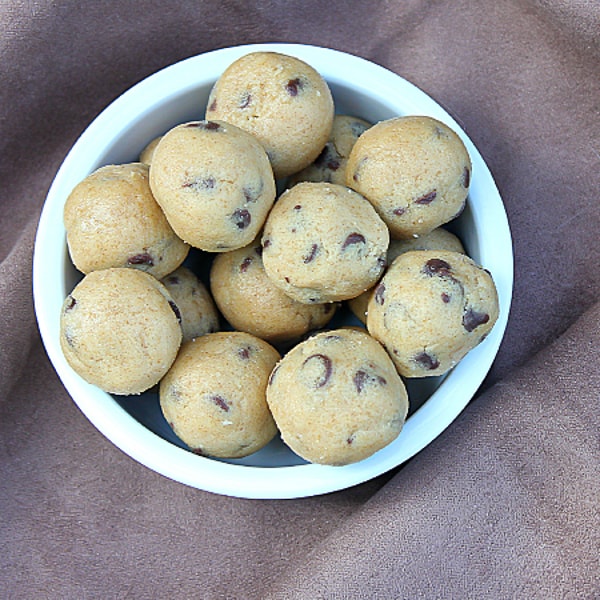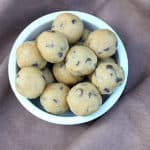 Print
Chocolate chip peanut butter cookie dough bites. Easy recipe for a no-bake dessert snack.
Servings: 36 bites
Ingredients
1/3 cup butter
2/3 cup peanut butter
1/2 cup sugar
1/2 cup brown sugar
1 cup flour
1/2 tsp salt
1 cup chocolate chips
Instructions
Cream together the butter, peanut butter and sugars until smooth and the sugars have mostly dissolved.

Beat in the flour and salt until the cookie dough is crumbly but is an even consistency.

Mix in the chocolate chips.

Roll the cookie dough into 1 inch balls. Place on parchment paper or wax paper and place in the fridge to chill.

Enjoy!