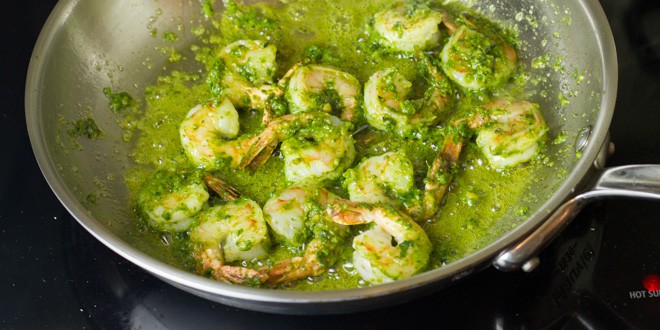 I love pesto in many different dishes and here is a super easy way to make pesto shrimp. This can be made in a matter of minutes and is great on its own or stirred into a plate of pasta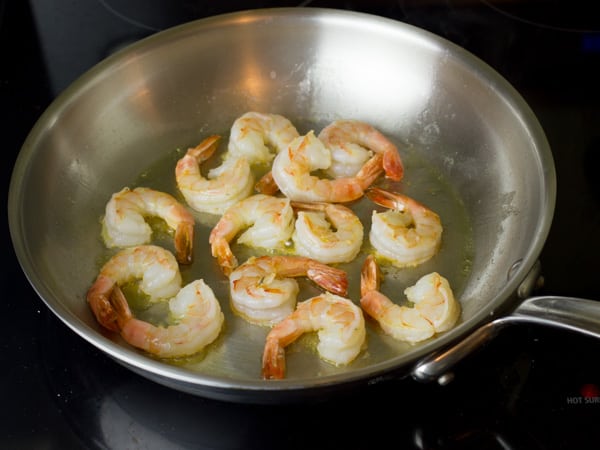 Shrimp cook really quickly in the frypan. Watch them and once they turn pink they are essentially cooked. About 2 minutes per side is likely all that is needed and you will have tender succulent shrimp. Stir in the pesto after the frypan is off of the heat. The pesto does not need to cook and it actually tastes best with that fresh basil flavor.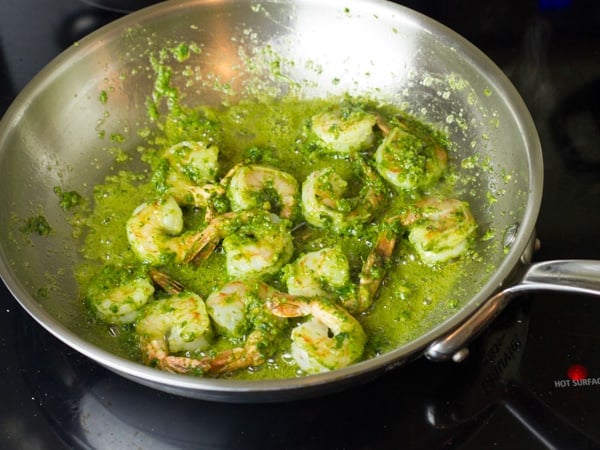 Pesto Shrimp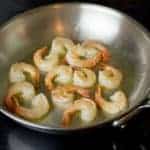 Print
Servings: 2
Ingredients
1/2 pound fresh shrimp , peeled and deveined
2 tbsp oil
3 tbsp fresh pesto - recipe here
Instructions
Heat frypan to medium temperature and add the oil.

Place the shrimp in the frypan and let them cook for 2-3 minutes.

Flip them over and let them cook 2 minutes more.

Remove the pan from the heat and add the pesto sauce.

Toss to coat all the shrimp.

Serve immediately.