Sauteed Yellow Squash Ribbons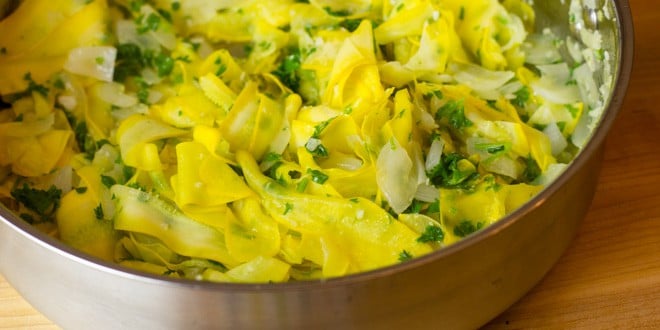 I love summer squash and I am always looking for different ways to cook it. I recently got a vegetable slicer which is great for making ribbons out of yellow summer squash and zucchini. A potato peeler can work also to make thin shaving-like strips. You can use these ribbons instead of pasta noodles or make a quick and simple side dish by sauteing them as seen in this recipe.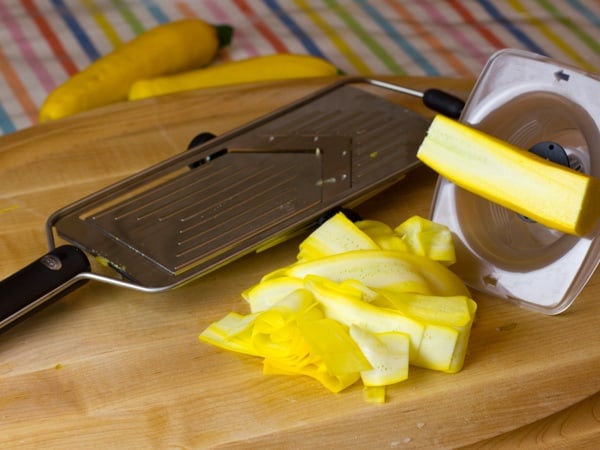 The ribbons of summer squash cook really quickly considering they are so thin. Therefore, they only need to be sauteed for about five minutes. They still have a vibrant yellow color, are tender with a hint of crispness, and a wonderful flavor.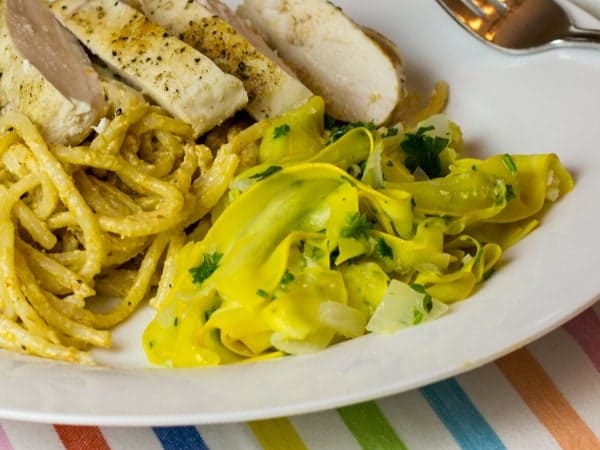 Sauteed Yellow Squash Ribbons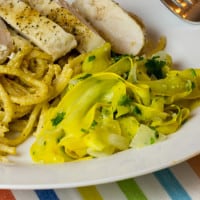 Print
Servings: 3 -4
Ingredients
2 tbsp oil
2-3 yellow squash or small crookneck squash
1 small onion , diced
2 garlic cloves , minced
3 tbsp fresh chopped parsley
1/2 tsp salt
Instructions
Cut the ends off the yellow squash. Using a food slicer/mandolin or potato peeler, shave long ribbons from the yellow squash.

Heat the oil in a skillet on medium heat.

Add the onions and cook for 1-2 minutes.

Stir in the garlic and cook for 1 more minute.

Add the yellow squash ribbons and cook for about 5-7 minutes, or until the squash is tender. Stir often, so they do not burn.

Remove from heat and stir in the parsley. Season with salt.

Serve.