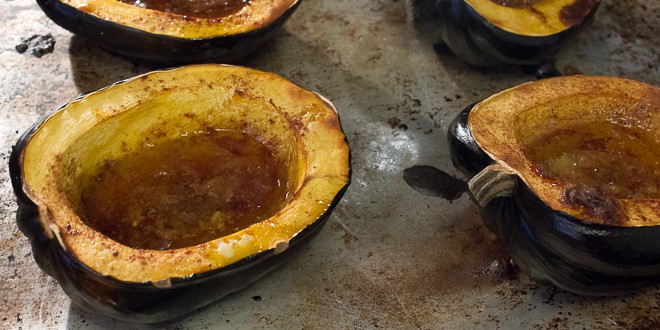 Roasted squash is one of those dishes that is a standard for the fall season in our home. This perennial favorite has that perfect combination of sweet and savory.
Along with that, it is very simple to make and can be placed in the oven for cooking within minutes, allowing you to work on the rest of the meal.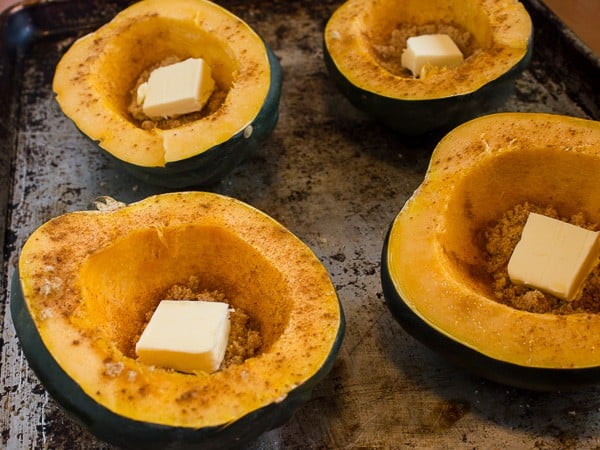 Preparation for this dish is very easy. Cut the acorn squash in half and scoop out all the seeds and slimy stuff. The inside is quite similar to a pumpkin. Place them hollowed side up, on a baking sheet.
Sprinkle some brown sugar, cinnamon and salt inside each acorn squash half. Place a tablespoon of butter in each halve.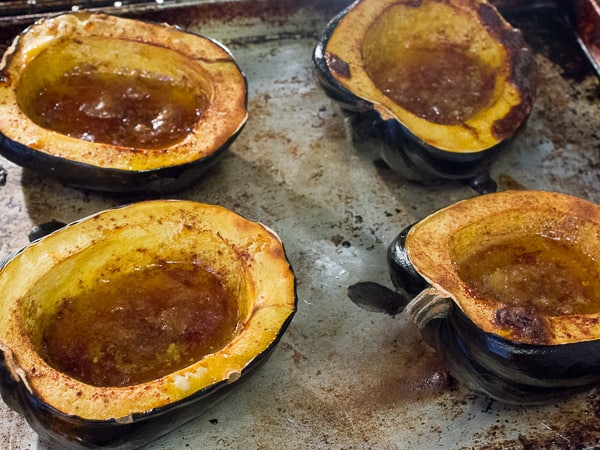 Bake the squash in a 400F oven until fork tender. This usually takes about an hour.
Roasted Acorn Squash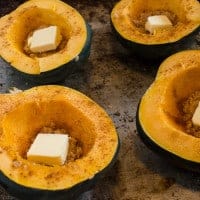 Print
A simple harvest dish of roasted squash. Buttery and sweet with the hint of cinnamon. Delicious and simple recipe.
Servings: 4 people
Ingredients
1 acorn squash
2 tbsp butter
2 tbsp brown sugar
1 tsp cinnamon
1/2 tsp salt
Instructions
Preheat oven to 400F.

Cut acorn squash in half lengthwise. Scoop out all the seeds and slime.

Place squash on a baking sheet, cut side up.

In the cavity of each squash, place 1 tbsp butter and brown sugar. Sprinkle cinnamon and salt across the tops of the squash.

Roast squash in the oven for an hour or until the squash is soft, when pierced with a fork.