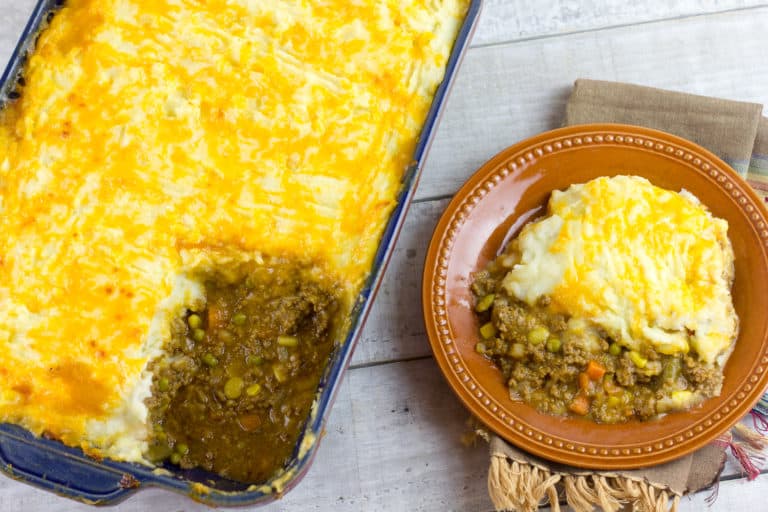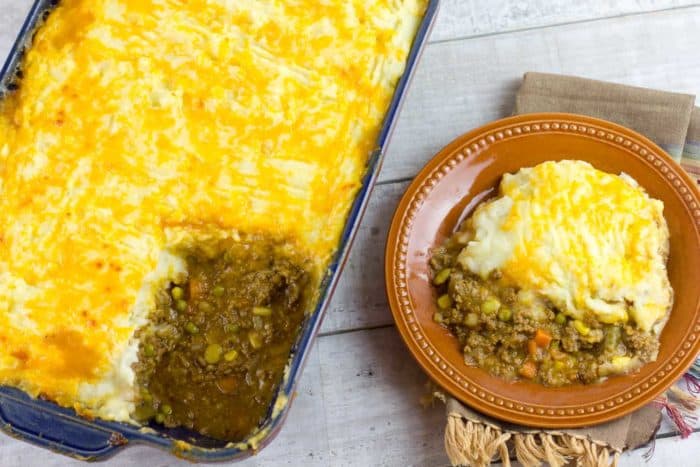 Shepherd's pie is one of those classic dishes my mom used to make. I loved it so much, but then, once I moved out for school, it seems that I must have forgotten how wonderful this dish is. There were years of my life without shepherd's pie and that is a sad reality!
There is not much that represents classic comfort food more than a shepherd's pie. It is wonderful goodness on a plate. One of the great things about this dish is that shepherd's pie is an 'all in one' meal.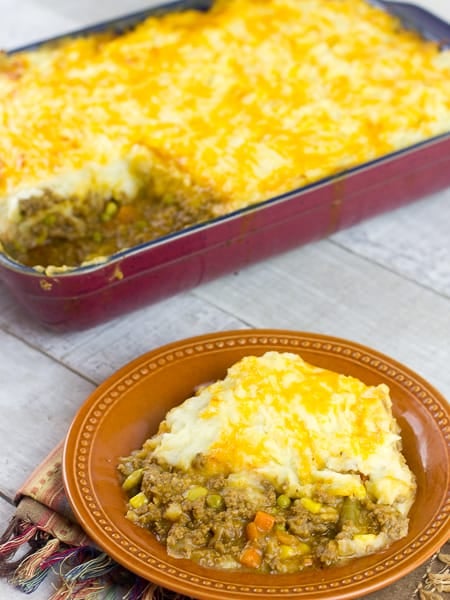 I am always on the lookout for simple to prepare dishes, and having all components of a meal in one dish, does make life easy. It also helps that my kids absolutely love shepherd's pie.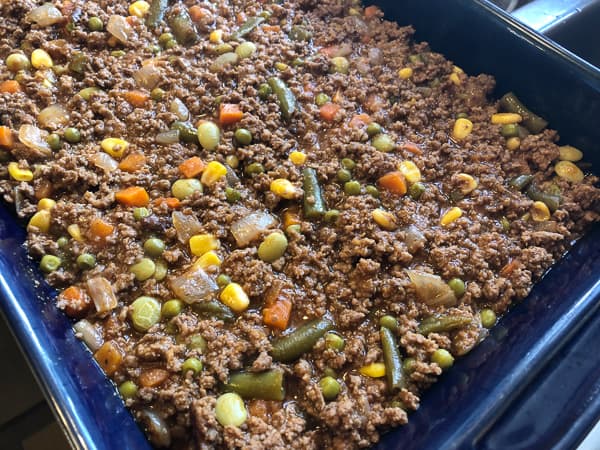 The base of the shepherd's pie is the best part! Ground beef, mixed vegetables in a full flavoured gravy.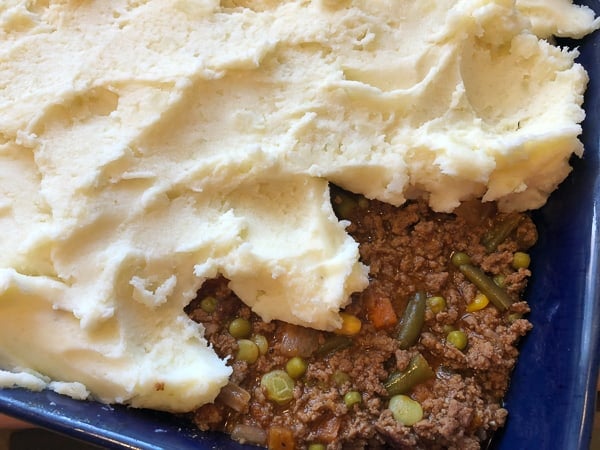 After making the mashed potatoes, spread them on top of the meat and vegetable mixture. Be careful not to push down too hard, but instead carefully spread the mashed potatoes across the top.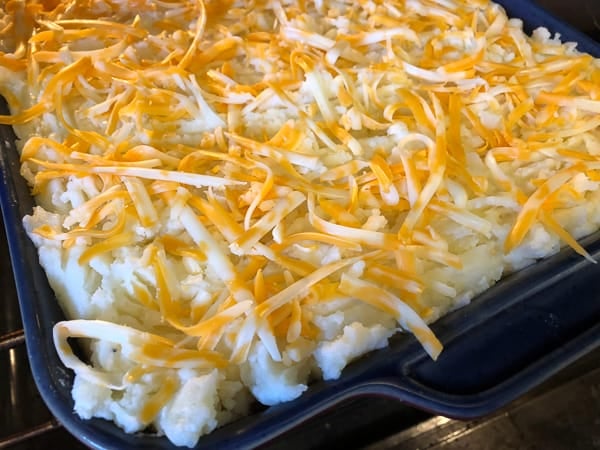 Sprinkle the grated cheddar cheese on top of the potatoes.
Bake in a 350F oven for about 45 minutes. The cheese should be melted and the sides of the shepherd's pie should be starting to bubble.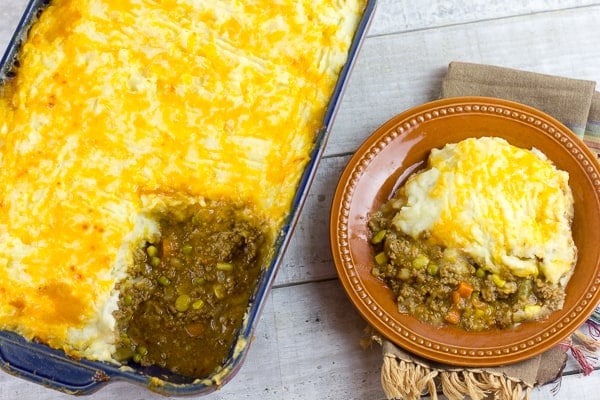 Shepherd's Pie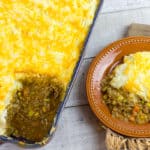 Print
Shepherd's pie is down home comfort food and it is simple to make with this homemade recipe. Oven baked casserole that is made with ground beef, mashed potatoes, corn, peas and cheddar cheese.
Servings: 8 people
Ingredients
3 pounds lean ground beef
1 onion , diced
2 garlic cloves , minced
1 tbsp flour
1 tbsp worcestershire sauce
1 tsp paprika
1 tsp salt
1/2 tsp black pepper
2 tbsp tomato paste
2 cups beef broth
2 cups frozen mixed vegetables , corn, peas, carrots, etc.
6 potatoes , peeled and quartered
2 tbsp butter
1 cup milk
1 cup cheddar cheese , grated
Instructions
Brown ground beef in a skillet or dutch oven. Drain.

Stir the onion and garlic with the beef and continue to saute until the onion is transparent, about 5-6 minutes.

Stir in the flour, worcestershire sauce, paprika, salt, black pepper, tomato paste, beef broth, and frozen mixed vegetables. Bring to a boil, then lower heat to a simmer for about 15-20 minutes so that the gravy thickens slightly.

While you are preparing the meat mixture, make the mashed potatoes in a separate pot. Bring the potatoes to a boil until tender. Drain the water from the pot. Add the butter and milk to the potatoes and mash with a potato masher until smooth.

Spread the meat mixture in a rectangular baking dish. Spread the mashed potatoes on top of the meat mixture. Sprinkle grated cheese on top.

Bake in a 350F oven for 45 minutes or until the cheese is melted and the shepherd's pie is bubbly around the edges.

Serve.
Nutrition
Per serving:
Calories: 476kcalCarbohydrates: 31gProtein: 48gFat: 18gSaturated Fat: 9gCholesterol: 131mgSodium: 843mgFiber: 6gSugar: 3g