Smoked Catfish with herb marinade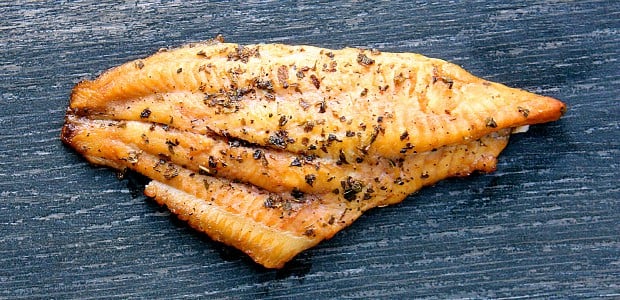 My mom and dad came up to visit recently and my dad brought up a bunch of catfish to smoke in the Bradley. I love catfish but I usually eat it blackened or fried. I had never smoked catfish before, so I was eager to give it a go. Catfish is not as oily as salmon or trout but has more than tilapia, haddock or cod and can work great in the smoker. I made an herb marinade to flavour the catfish and help prevent it from drying out during the smoking process.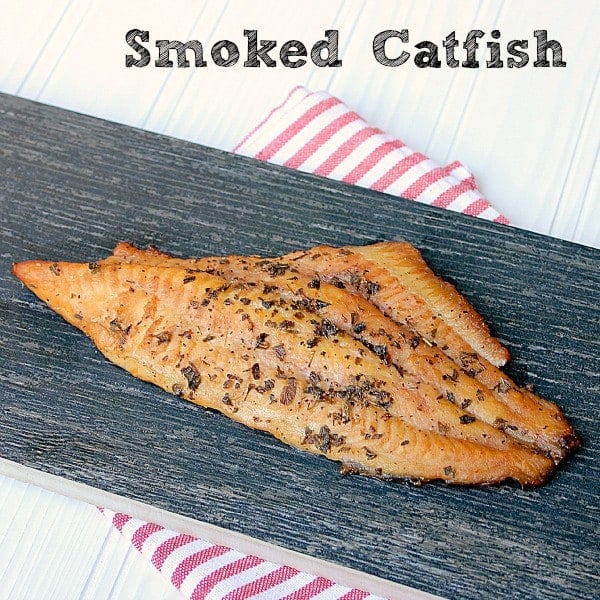 The catfish came out awesome and had a wonderful smokey flavour enhanced by the herb marinade. This may have been the first time I smoked catfish, but I can tell you that it will not be my last!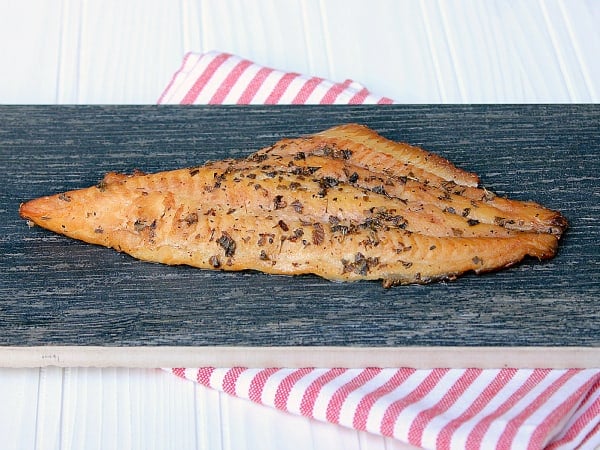 Smoked Catfish with an Herb Marinade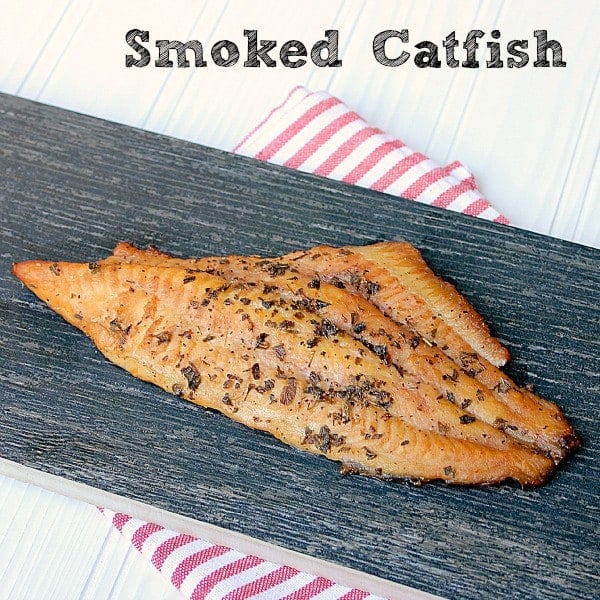 Print
Smoked Catfish with an herb marinade and smoked in a Bradley smoker with alder wood. Easy recipe for any oily white fish.
Servings: 4 people
Ingredients
4 catfish fillets
1 cup oil
1/2 cup red wine vinegar
1 lemon , juiced
1 garlic clove , minced
2 tbsp oregano
1 tbsp thyme
1 tbsp basil
1 tsp black pepper
1 tsp cayenne pepper
1 tbsp salt
3 tbsp sugar
wood of choice
Instructions
Mix marinade ingredients together. Place catfish in a shallow baking dish or bowl. Pour marinade on the fish and turn them to ensure the catfish are evenly coated.

Cover the dish with plastic wrap and place in the fridge for 1 hour.

Start smoker with wood of choice (I used alder) and set it for 225F.

Place catfish on racks and put in the smoker.

Smoke the fish for 2 1/3 hours.