Smoked Tilapia Tostadas with Pico de Gallo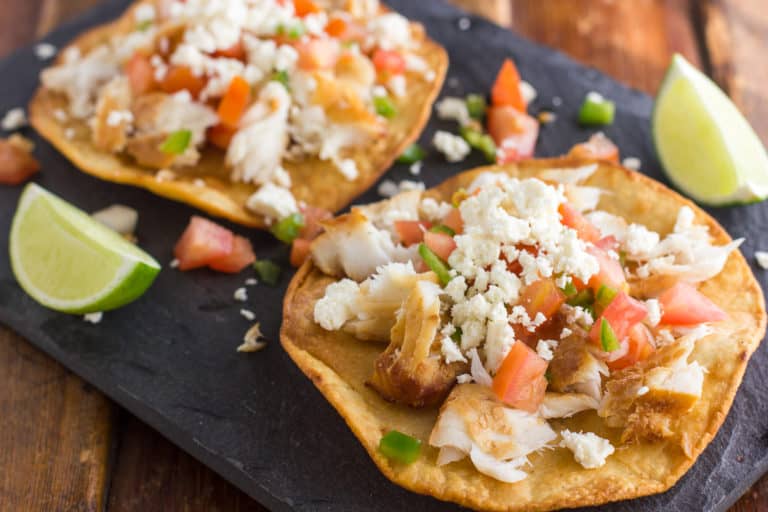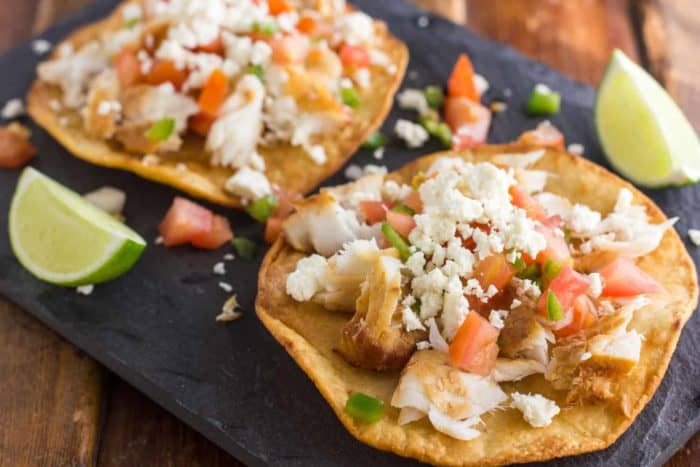 Tostadas are one of my favourite ways to prepare and serve some Mexican food. I love how they can be piled up with all sorts of stuff. There are so many different possibilities.
While I usually use chicken or beef on my tostadas, I decided to try some fish. This is not the first time I have made tostadas with fish, but it was the first time the fish was smoked.
My previous fish tostada recipe is Grilled Catfish Corn and Black Bean Tostadas.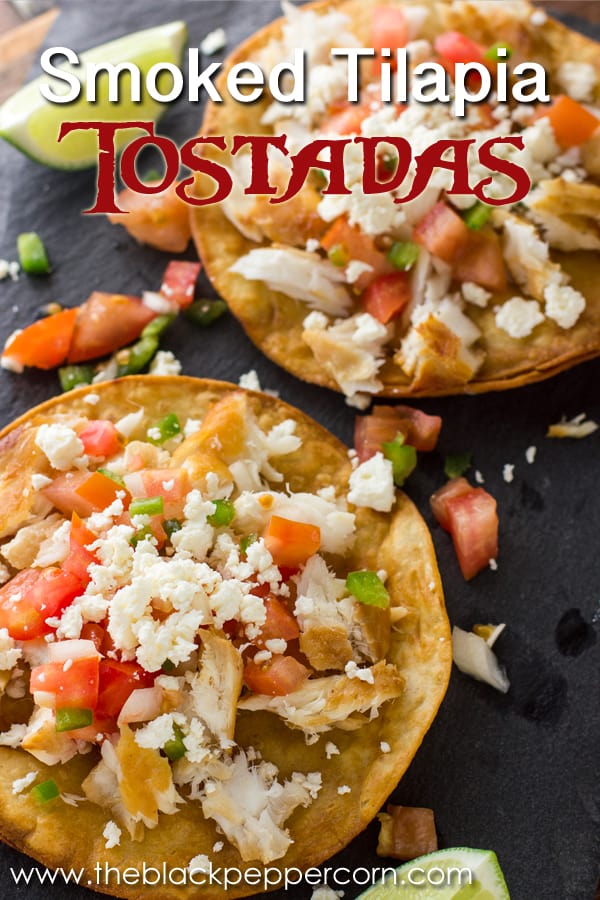 This dish is a perfect example of how I will look for any opportunity to smoke some fish. I absolutely love smoked fish and a scan on my website will show that I have smoked many different kinds and is various ways.
Here are a few of my smoked fish recipes: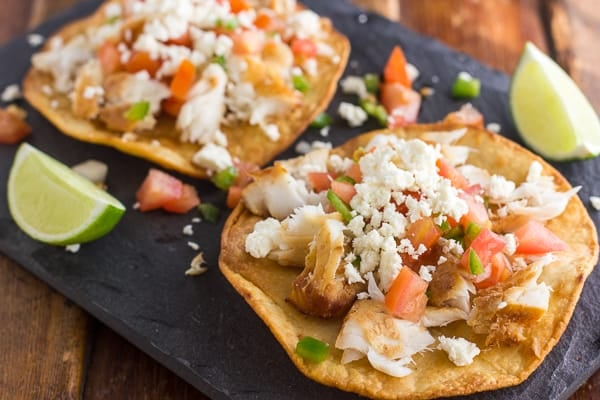 The smoked tilapia has a deep smokey flavour, so I wanted some other toppings that were bright and fresh. Pico de gallo, is a fresh salsa that is the perfect balance to the smoked fish. Along with the smoked fish, pico de gallo, there is also some feta cheese is sprinkled on top as well.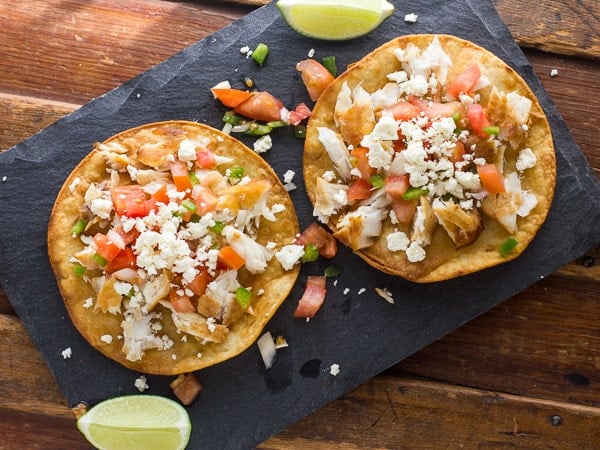 Smoked Tilapia Tostadas with Pico de Gallo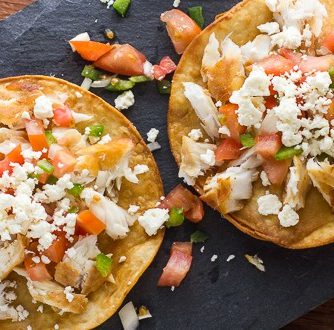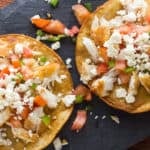 Print
Crispy tostada shells topped with smoked tilapia, pico de gallo and feta cheese.
Servings: 8 tostadas
Ingredients
1 pound Tilapia fish fillets , haddock, cod and catfish can also work very well
3 tbsp chili powder
2-3 medium tomatoes , diced
1/2 sweet onion , finely diced
1 jalapeno pepper , minced (optional)
1/4 cup lime juice
1 cup feta cheese , crumbled
8 tostada shells
Instructions
Rub the chili powder all over the fish.

Set the smoker to 275F using wood chips of choice (alder, apple or cherry are great choices).

Place the fish fillets in the smoker. Smoke the fish until they reach an internal temperature of 145F, about 2 hours. Cool.

In a medium size bowl, make the pico de gallo by mixing together the diced tomatoes, onion, jalapeno pepper and lime juice.

Assemble the tostadas by crumbling some of the fish and spread on a tostada shell. Spoon some of the pico de gallo on top of the crumbled fish. Sprinkle some feta cheese on top. Do this with the remaining tostada shells.
Nutrition
Per serving:
Calories: 205.15kcalCarbohydrates: 16.4gProtein: 15.95gFat: 9.33gSaturated Fat: 4.37gCholesterol: 45.04mgSodium: 399.74mgFiber: 2.61gSugar: 3.03g