Smoked Rosemary Rubbed Pork Lunchmeat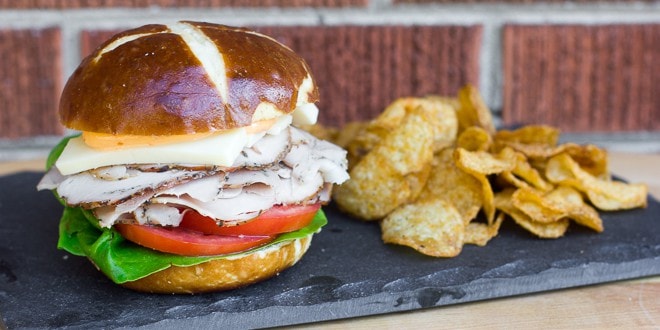 With three kids in the house, we go through lots of lunchmeat each week for school lunches. I am always surprised at the price of lunchmeat as it seems ridiculously high for meat that sometimes doesn't even have the texture of real meat.
A little while ago, I got a meat slicer and decided that it is time to start making my own lunchmeat. The nice thing about making sandwich meat at home is that you know that it will be all quality meat and you can also control the sodium and nitrite levels (completely eliminating if that is your choice).
For this pork lunchmeat, I used a pork sirloin roast and it was a bit of an odd shape, so I tied it up with some kitchen twine to resemble the shape of a football. I rubbed the meat down with a marinade made with rosemary, garlic and other spices. After marinating the meat in the fridge for a few hours, I placed the pork roast in the smoker. I smoked the roast using hickory wood chips, but there are so many other types that work great like pecan, apple, maple, cherry and more. I smoked the meat at 275F until the roast came to a temp of 165F. This is more well done than I usually smoke pork to but I find it slices best at this internal temperature. Once done, I let the meat chill in the fridge and then sliced it using a meat slicer.
This meat is way superior over store-bought lunchmeat. It is not even close. The taste and texture is simply amazing. The pork has a wonderful smokey flavour and a nice infusion of garlic and rosemary. While I did smoke this meat, it is also possible to roast it as well. I would roast the meat in the oven at a temperature of 350F and follow the rest of the recipe the same.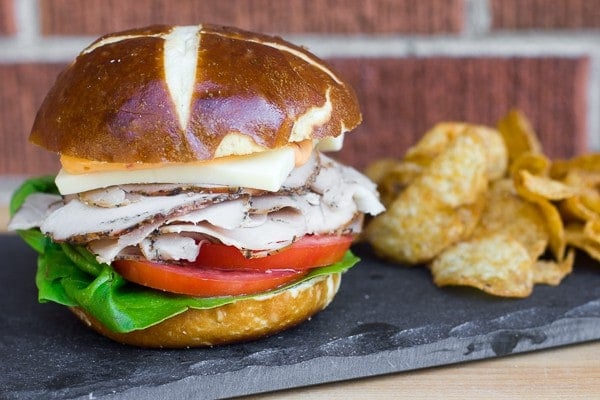 Smoked Rosemary Rubbed Pork Lunchmeat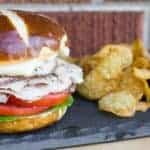 Print
Ingredients
1 pork sirloin roast , about 2 pounds
3 garlic cloves , minced
2 tbsp fresh rosemary , minced
1 tsp
2 tsp sea salt
2 tsp fresh ground black pepper
1 tbsp olive oil
Instructions
Trim the pork sirloin roast of any excess fat. If the roast is an uneven shape, use some kitchen twine to tie it into a more uniform shape, similar to a football.

In a small bowl mix together the garlic, rosemary, sea salt, black pepper and olive oil. Spread all over the pork tenderloin so that it is evenly coated. Place in the fridge to marinate for 4-6 hours.

Set the smoker to 275F using wood chips of choice. I used hickory wood.

Smoke the pork until it reaches an internal temperature of 165F, approximately 3 - 3 1/2 hours.

Remove the pork roast from the smoker and place in the fridge to chill.

Once chilled, use a meat slicer to cut the pork roast into thin lunchmeat slices.

The lunchmeat is great for sandwiches, subs, etc.