Steamed Pickerel with a Teriyaki Sauce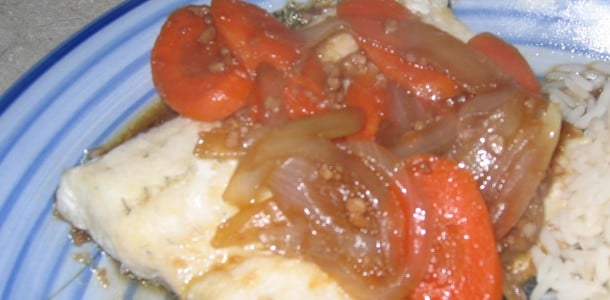 I love fish. This is a great way to have pickerel if you want it healthier than pan frying it. Also, it has a fun Asian flare! I steam my fish in an Asian bamboo steamer it takes about 15 minutes to do.
Steamed Pickerel with a Teriyaki Sauce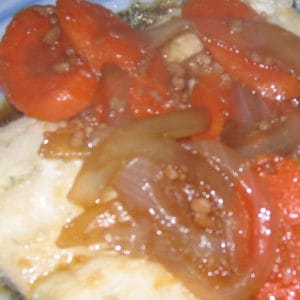 Print
Servings: 4
Ingredients
3 or 4 large pickerel fillets
2 tbsp olive oil
2 cloves garlic , crushed
1 tsp ginger , minced
4 tbsp soy sauce
2 tbsp sugar
1 onion , thinly sliced or 1 bunch green onions cut into 1 inch pieces
2 carrots , thinly sliced
Instructions
In a fry pan or small pot heat oil over medium high heat.

Add garlic and ginger and cook 2-3 minutes, stirring constantly.

Add soy sauce and sugar and stir until sugar is dissolved.

Bring to a boil, then lower heat.

Add carrots and onions, stir and cover.

Cook for 5-10 minutes or until carrots are tender.

At the same time that you are making the sauce steam the pickerel for 10-15 minutes depending on thickness of the fish.

To serve, place a fish on a plate and pour a liberal amount of the sauce on the fish.