Pork Tenderloin in a Black Bean Sauce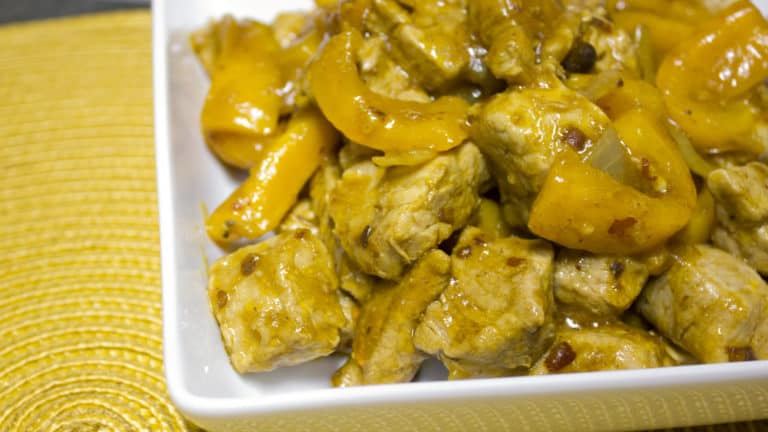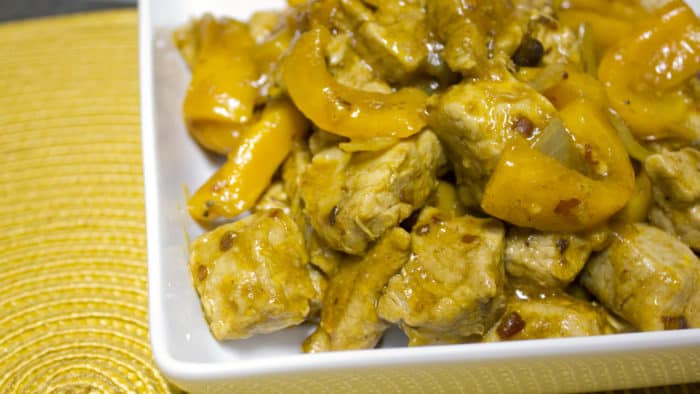 Black bean sauce is a classic flavour in Chinese cuisine. It is actually quite simple to make as there are jars of black bean sauce available at many grocery stores.
I often make this along with a stir fried vegetable dish and steamed rice. The pork tenderloin used is lean and tender and is complimented by adding one or two veggies.
I used onion and bell pepper today but you could also add bok choy, broccoli, snow peas, green beans and so much more!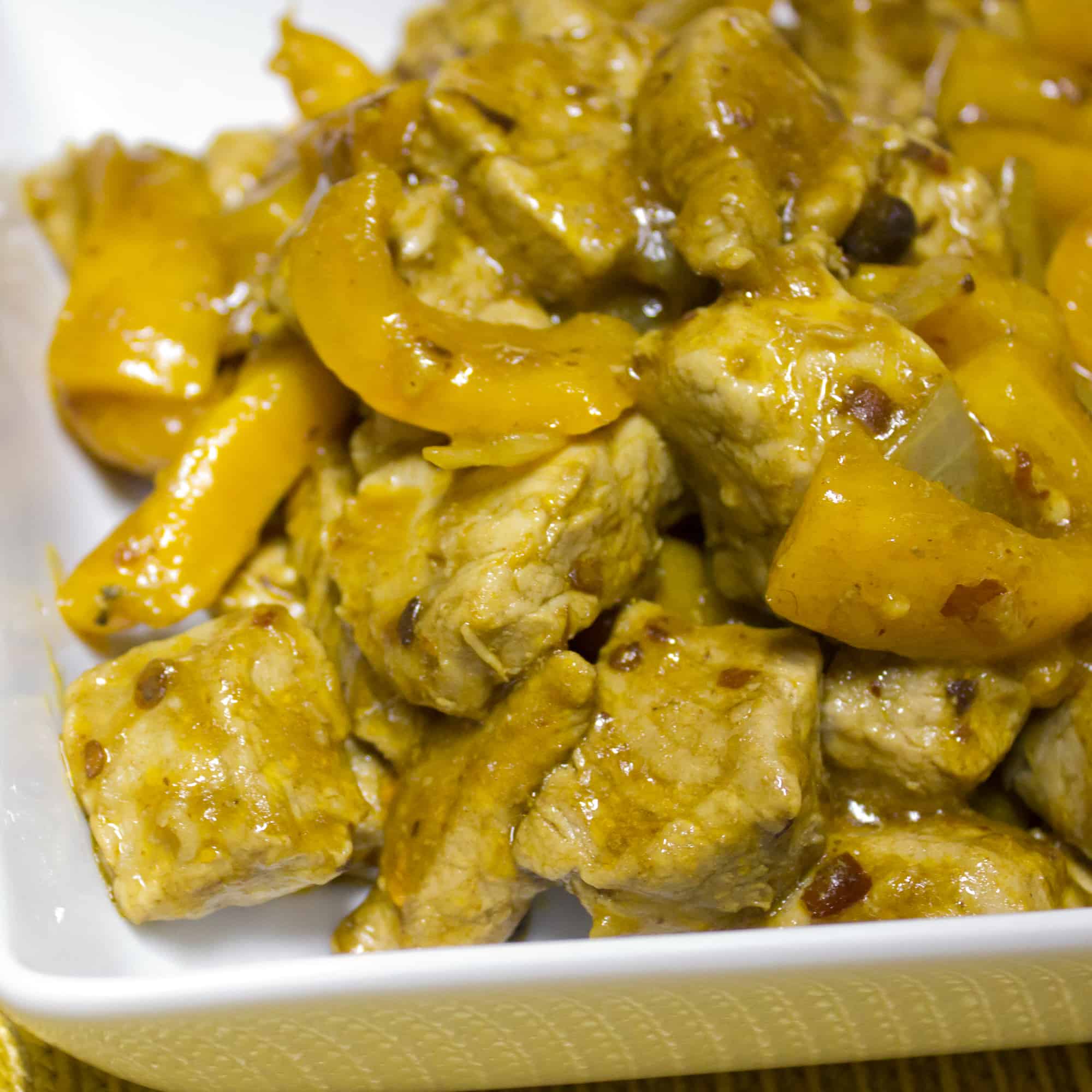 Pork Stir Fry with Black Bean Sauce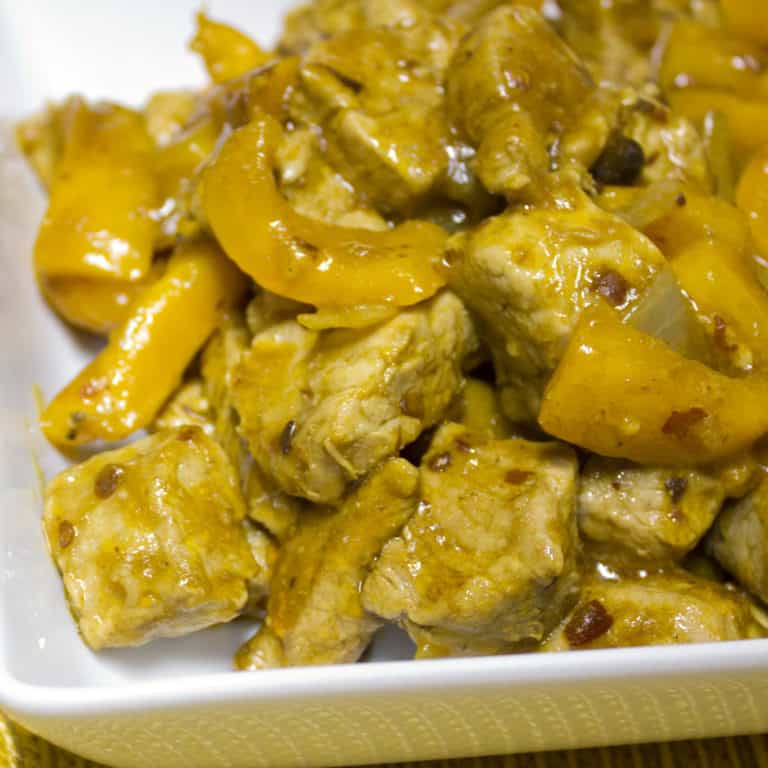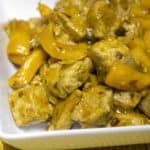 Print
Easy stir fry recipe of tender stir fried pork with black bean sauce. Traditional Chinese dish with onions, peppers, chilies and pork tenderloin.
Servings: 4
Ingredients
1 tbsp olive oil
1 onion sliced
1 bell pepper sliced
3 garlic cloves minced
1 tbsp fresh grated ginger
2 pounds pork tenderloin
3 tbsp black bean sauce
1 tsp dried red chilies or chili paste
2 tsp corn starch
Instructions
Heat oil in a wok or frypan. Add onion, pepper, garlic and ginger. Cook for a few minutes, stirring often.

Stir in the pork. Cook until the pork is no longer pink, about 10 minutes.

Add the black bean sauce and chilies and cook for another few minutes.

Mix the corn starch with a little water. Add it to the pan and stir to thicken the sauce. Remove from the heat and serve with rice