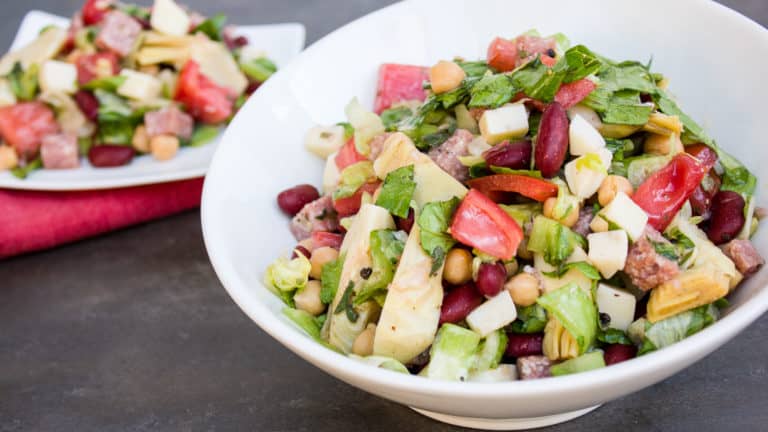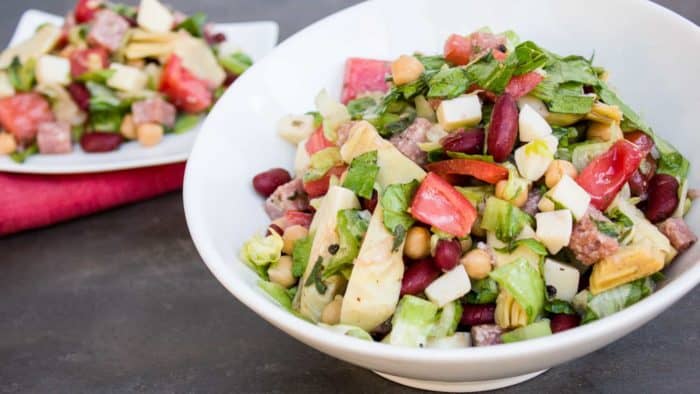 I am always on the lookout for a new salad. Especially during the summer months, a nice cold salad is bright and refreshing. This antipasto salad has wonderful flavours and is a meal in itself. I love an antipasto plate and I cannot believe that I had never thought to turn it into a salad.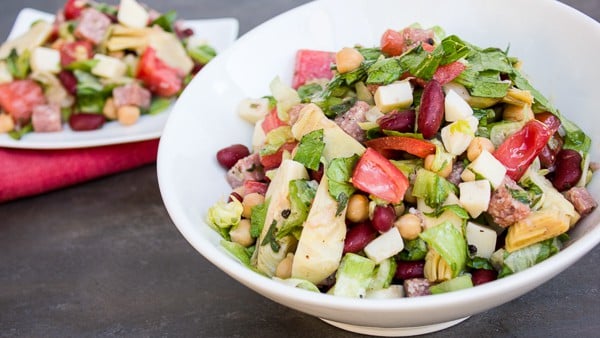 This recipe is adapted from Giada De Laurentiis. It is the first recipe from her that I have tried and it is a real winner.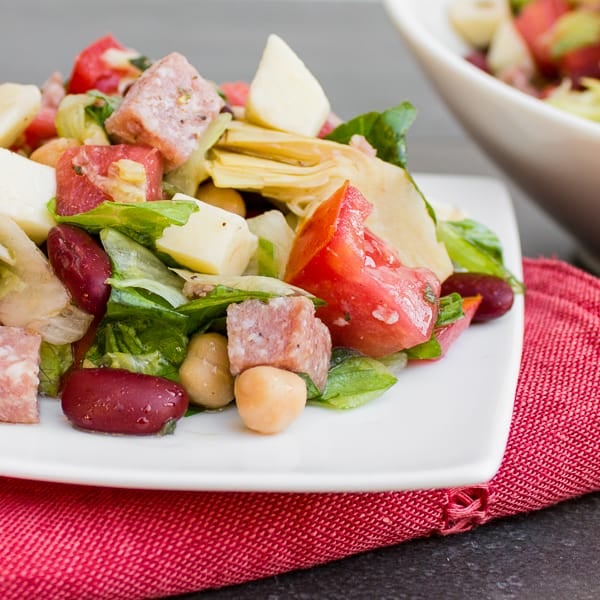 This is the perfect starter to go with an Italian meal. Follow this up with some lasagna or manicotti for a great Italian dinner. This also can go wonderfully well alongside grilled chicken or steak.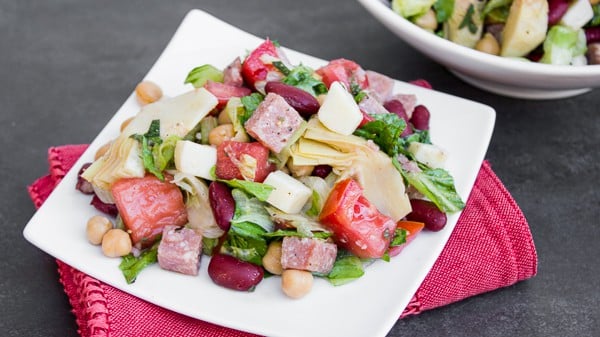 Antipasto Salad Recipe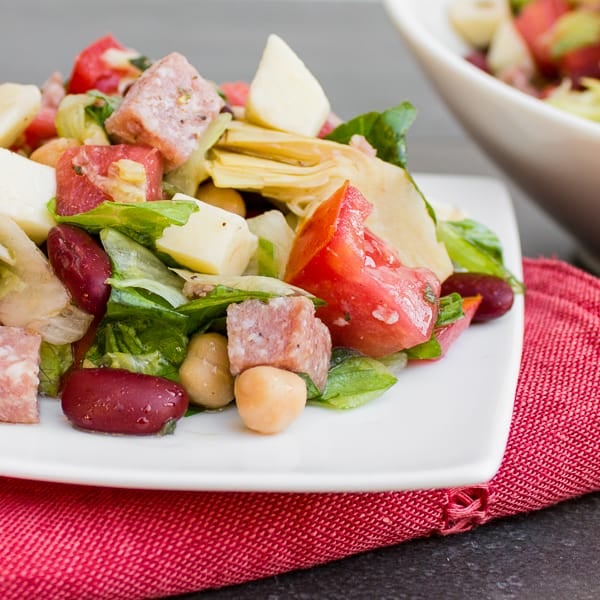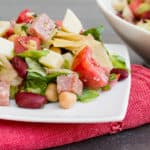 Print
Italian antipasto salad with lettuce, salami, provolone, kidney beans, garbanzo beans, artichoke hearts and tomatoes with an Italian vinaigrette.
Servings: 6 -8
Ingredients
1/2 head iceberg lettuce , chopped
1/2 head romaine lettuce , chopped
2 tomatoes , diced into chunks
1 can red kidney beans , drained
1 can garbanzo beans (chick peas), drained
3/4 pound salami , cut into cubes
1/2 pound provolone cheese , cut into cubes
1 12 oz jar of artichoke hearts , drained
3/4 cup olive oil
1/2 cup red wine vinegar
1 lemon , juiced
1 tbsp sugar
1 tsp salt
1 tsp oregano
Instructions
Toss the lettuce, tomatoes, beans, salami, cheese and artichoke hearts together in a large bowl.

Make the vinaigrette by mixing the oil, vinegar lemon juice, sugar, salt and oregano together. Pour over the salad and toss until evenly coated.