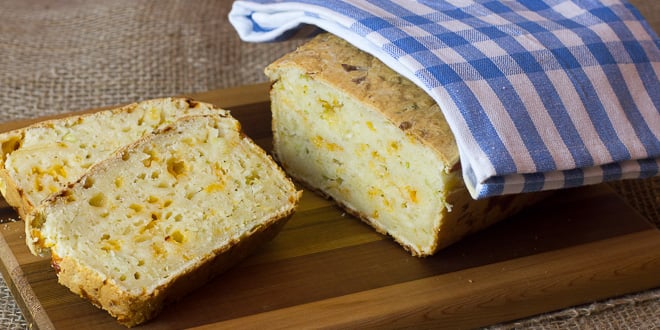 During the cold months, we love to have soup, chili and stews. To go along with a nice hot bowl of soup or stew, I like to make biscuits or different types of bread. Sometimes, I do not have the time to make a traditional bread with yeast. In those days, I make a quick cheese bread like the kind in this recipe. It does not require yeast, but rises with the baking powder. The cheddar cheese and sliced green onions, give this bread a wonderful flavor and it is perfect for dipping into any broth!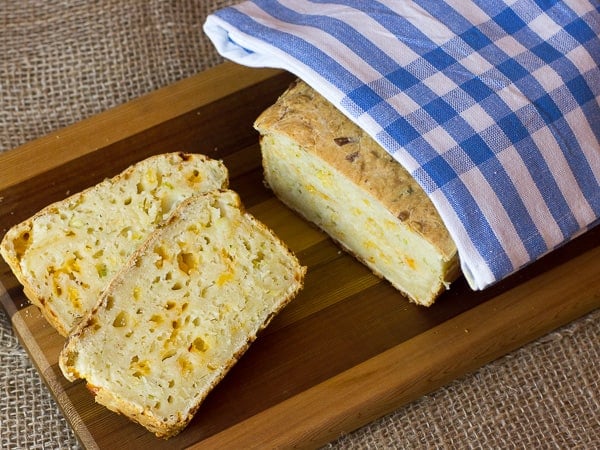 Cheese and Onion Bread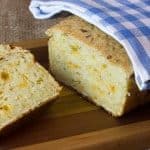 Print
Servings: 1 loaf
Ingredients
3 cups (15 ounces) all-purpose flour
1 tablespoon baking powder
1 teaspoon salt
1 cup milk (I use 2%)
3 tablespoons butter , melted
1 large egg lightly beaten
3/4 cup sour cream
1 1/2 cups grated cheddar cheese
6 green onions , thinly sliced
Instructions
Preheat oven to 375F

Spray a loaf pan with cooking spray.

Whisk together the flour, baking powder and salt..

In a separate bowl, mix together the milk, melted butter, egg and sour cream until the egg is lightly beaten into the milk.

Pour the wet mixture into the bowl with the dry ingredients and use a wooden spoon to combine. Do not over mix. Stir just until the dry ingredients are incorporated into the wet mixture.

Gently stir in the cheese and green onions.

Pour into the loaf pan and bake for 50-60 minutes, or until a toothpick comes out clean.