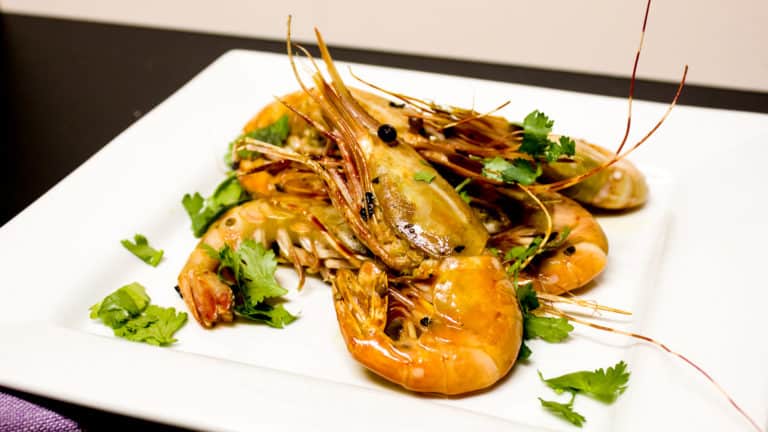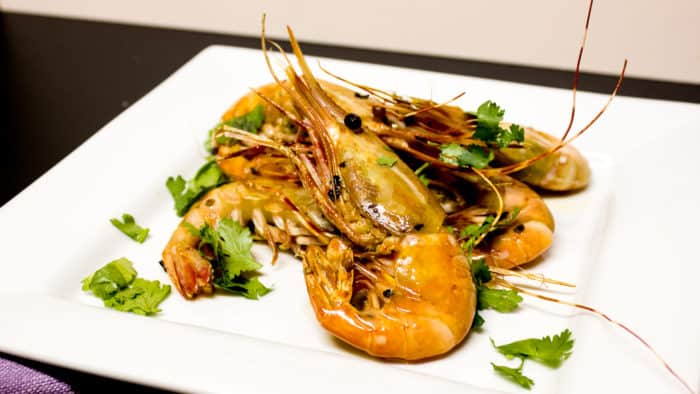 Last night I was at a local Asian grocery store. It is a huge supermarket with a great selection of many items that are rarely found in a typical grocery store. They have a wonderful seafood department and sell lots of live fish and crustaceans.
I was looking at their live dungeness crab and considered buying it to make some Singapore chili crab. I looked over at another tank and saw these live king prawns. They were huge and looked gorgeous. They were immediately in my shopping cart and I had a huge smile on my face.
There was going to be some good eating in the near future.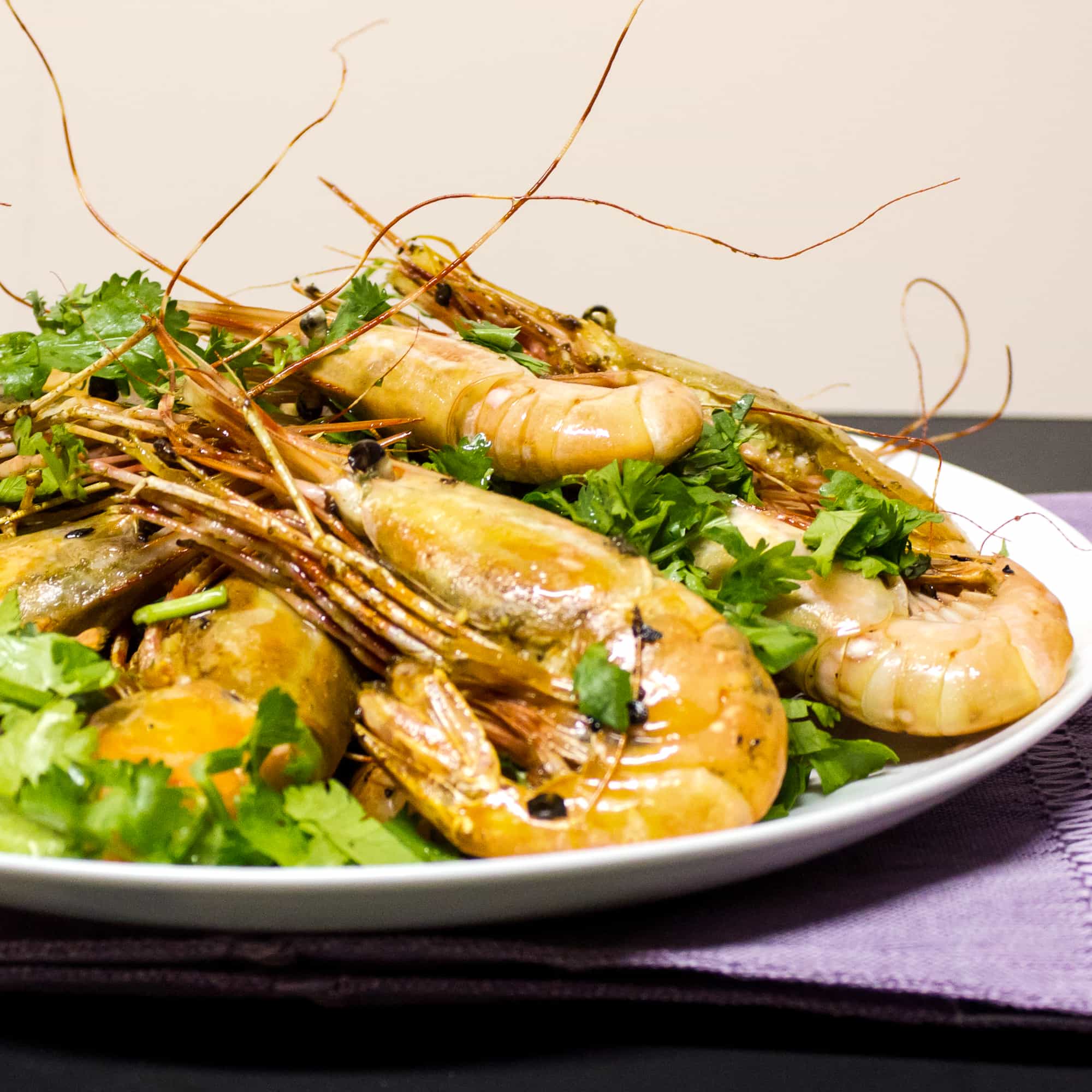 This recipe is simple and it highlights the wonderful buttery flavour of the prawn. If you have never had a king prawn before, they are almost like a cross between shrimp and lobster. They are tender and rich and go so well with the chili and garlic they are sauteed in.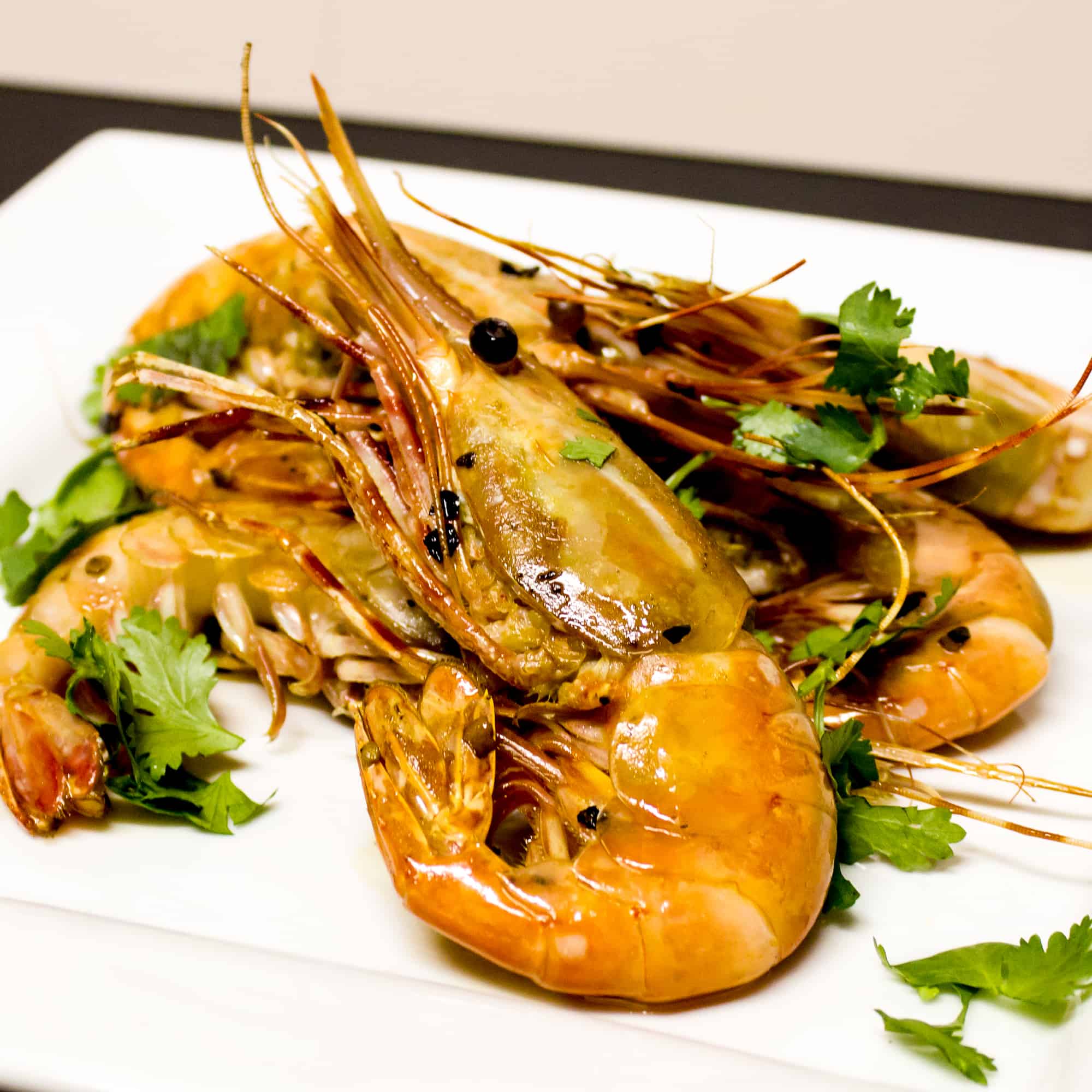 These were cooked in a skillet on fairly high heat.
Saute the aromatics in oil for a few minutes, then add these prawns. Cook them for 2-3 minutes per side. Since they are fairly large, you want to make sure that they are flat and the side is fully touching the bottom of the hot skillet.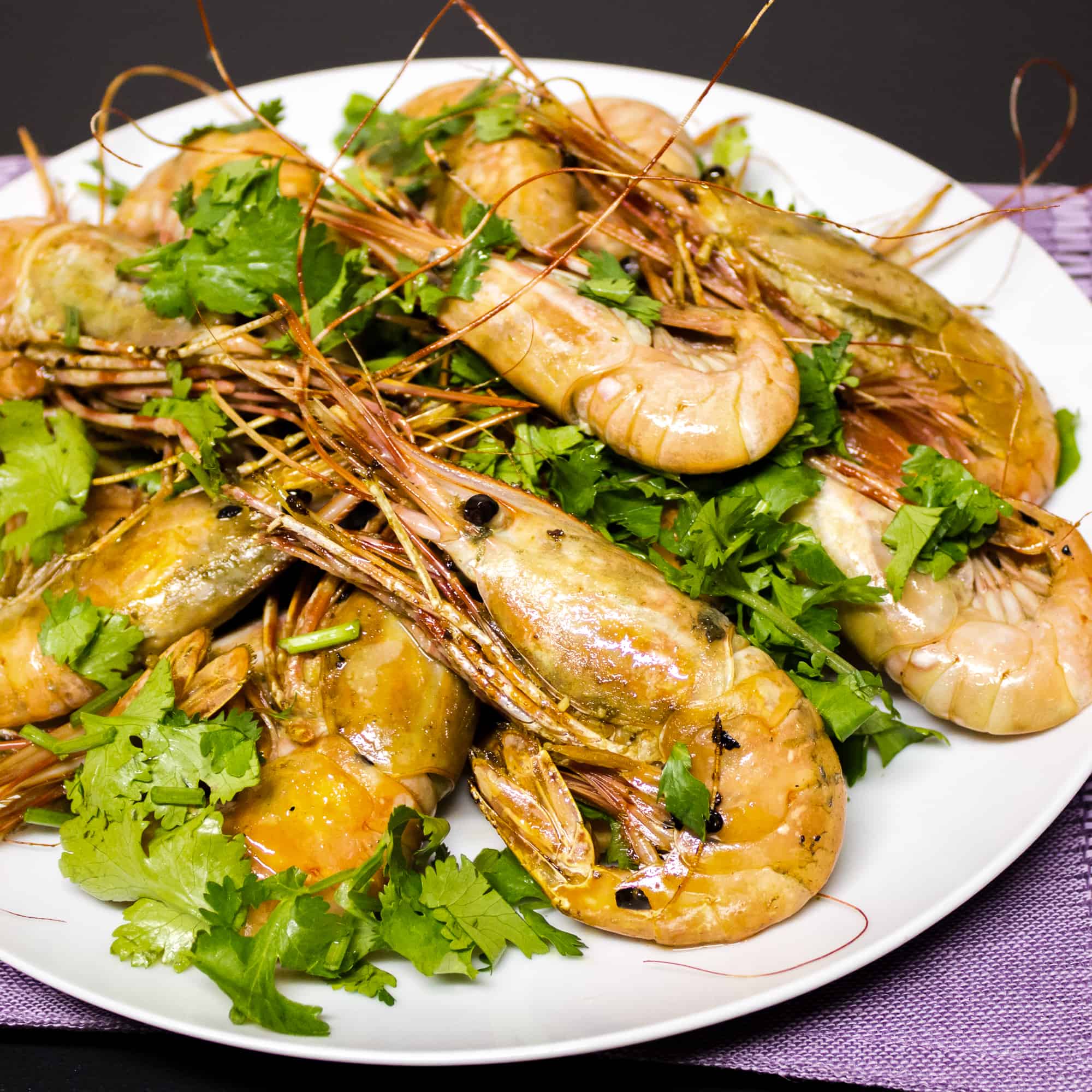 Chili Garlic Prawns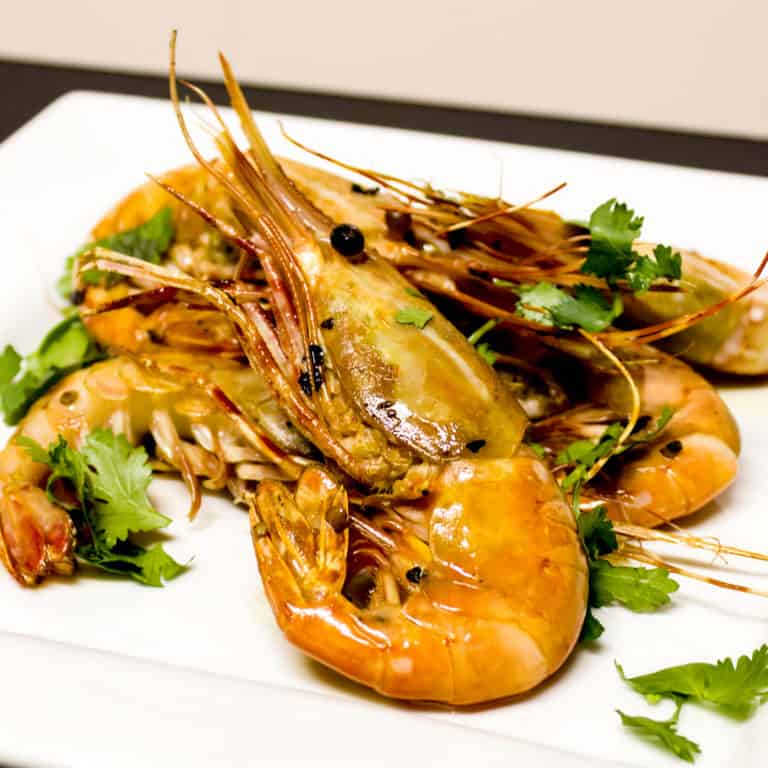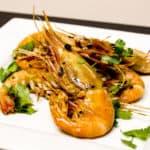 Print
Easy to prepare king prawns cooked in a skillet with Thai chilies, garlic and oil with a cilantro garnish. Australian and Asian seafood similar to shrimp.
Servings: 2
Ingredients
1 pound fresh whole king prawns
4 tbsp oil
6 garlic cloves minced
4-8 Thai chilis minced
1/4 cup fresh cilantro
Instructions
Heat the oil, garlic and Thai chilies in a skillet on low for about 3 minutes.

Raise the heat to high.

Once you hear the oil begin to sizzle, add the prawns. Make sure that each prawn is able to lie down flat in the skillet. It may be necessary to cook the prawns in two batches.

Cook for 2-3 minutes, flip and cook another 2-3 minutes on the other side.

Garnish with fresh cilantro.