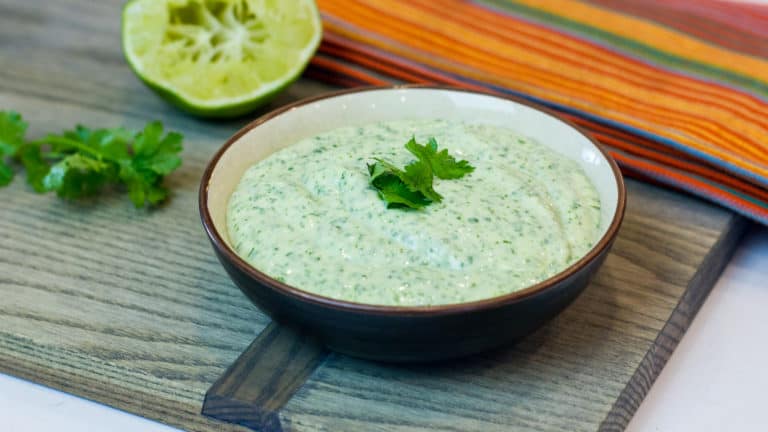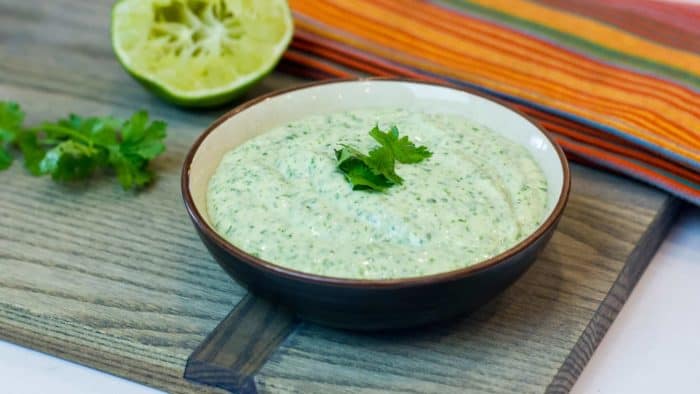 It seems like I always look for an excuse to make something with cilantro and lime. There are certain ingredients that blend together very well – cilantro and lime and two of those ingredients. When mixed these ingredients create a bright flavour that can enhance so many dishes.
This time, I was looking for a special kind of mayo. Blending some mayonnaise with cilantro, lime and garlic created the perfect mayo that is great as a spread on a sandwich or burger. It is also amazing as a dip for veggies or wings.
This is not the first mayo type recipe I have made posted on the site. Here are a few other great recipes: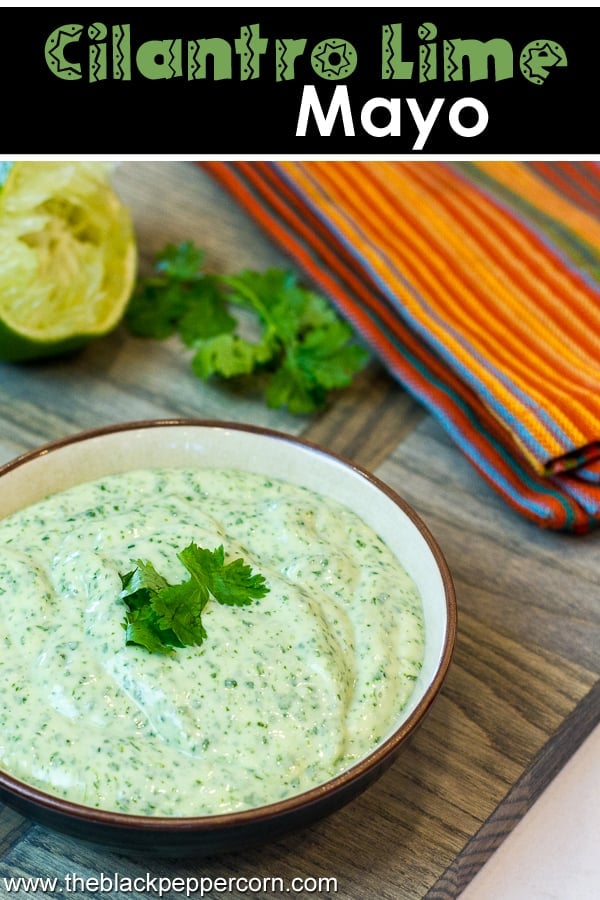 Once trying this recipe, you may find that yourself regularly spicing up mayo more frequently. It could not be simpler really. I use my blender and dump the mayo, cilantro, garlic, lime juice and spices. Pulse it for typically no more than a minute. You are looking for the cilantro to be well minced with an even consistency throughout the mayo. That is it.
There are all sorts of different combinations that you can use. Here are a few possibilities!
Blend some balsamic vinegar with the mayo
Go southwest with a chipotle mayo
You can even go simple by adding a packet of ranch seasoning mix to give your mayo a ranch flavour.
Add some orange juice and tarragon for a citrusy flavour.
As you can see, the combinations are endless. Get creative by thinking about what you will use the mayo with and what additional ingredients will work to make a mayo that enhances the dish!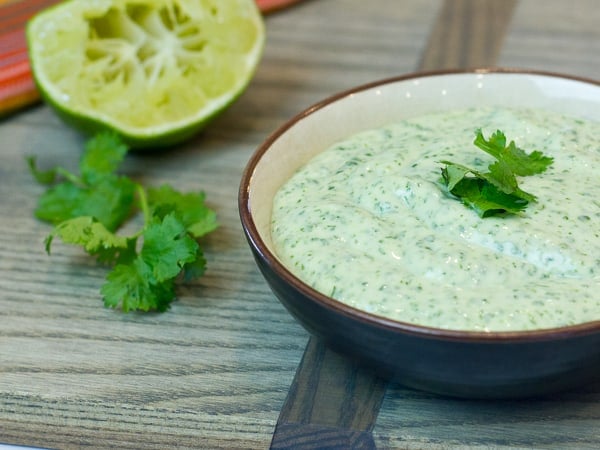 This Cilantro Lime Mayo came out of desire to make a special type of spread for these fresh Salmon Burgers (recipe coming soon!) that I made. For the burgers, I minced some wild soho salmon added bread crumbs, egg and green onions. Then I formed them into a patty. These were pan-fried and turned out incredible.
The burgers were topped with a tropical salsa made of avocado, pineapple and minced jalapeño. I wanted a mellow creamy spread to bring everything together and wow did this Cilantro Lime Mayo work.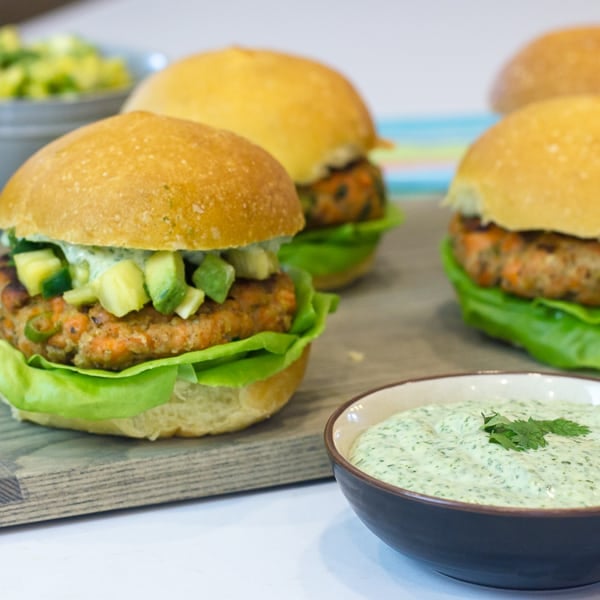 I have made it a couple more times since. We find that it is awesome as a dip for fresh cut veggies. Raw celery, carrots, cherry tomatoes, peppers and zucchini all have tasted great dipped in this mayo.
I have also spread this on a sandwich I made with sliced flank steak, tomatoes, boston lettuce and cheese. Incredible!!
Cilantro Lime Mayo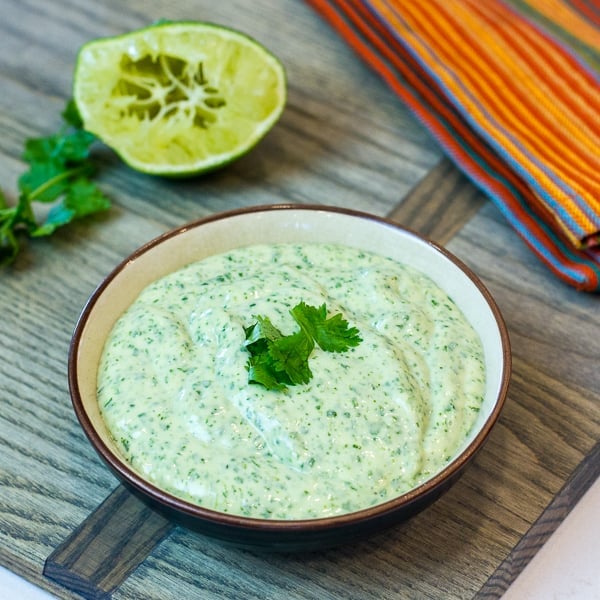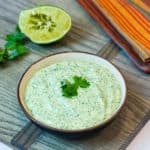 Print
A creamy spread for sandwiches and burgers or this can also be used as a dip for fresh vegetables or spicy chicken wings.
Servings: 8
Ingredients
1 1/2 cups mayonnaise
2/3 cup fresh cilantro , packed
3 tbsp lime juice
1/2 tsp salt
3 garlic cloves
1/4 tsp cayenne pepper
Instructions
Place all ingredients into a blender. Blend until well combined and fairly smooth.
Nutrition
Per serving:
Calories: 289kcalCarbohydrates: 1gProtein: 1gFat: 31gSaturated Fat: 5gCholesterol: 18mgSodium: 413mgFiber: 1gSugar: 1g