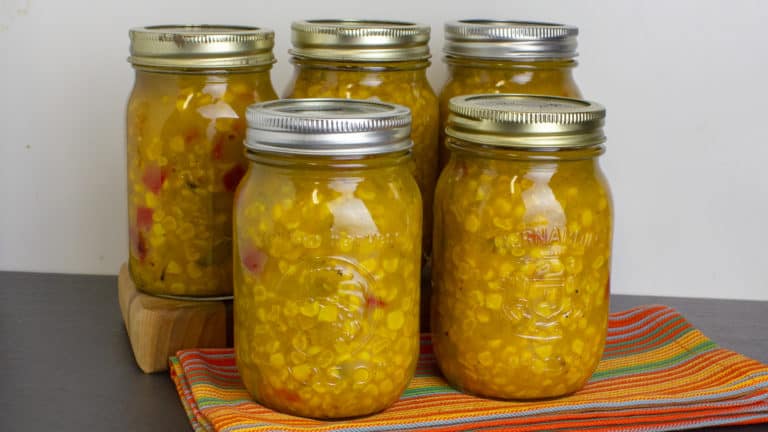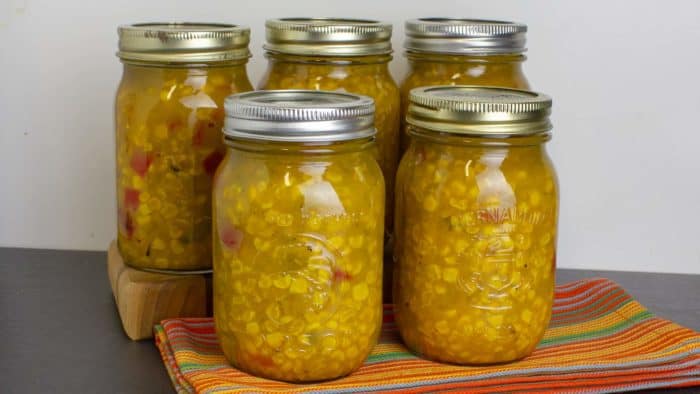 I remember having this corn relish when I was a kid. My Meme (my mom's mom) made this and whenever I went to see her and Pepe there was always a jar on the table. To this day whenever I eat it I think of her.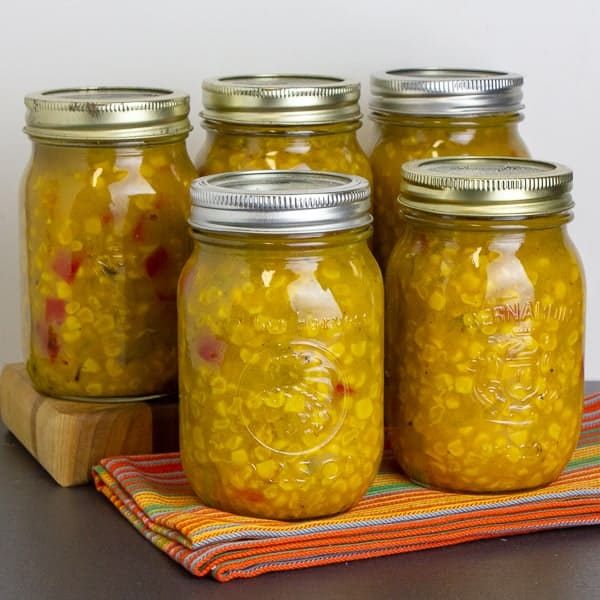 Corn Relish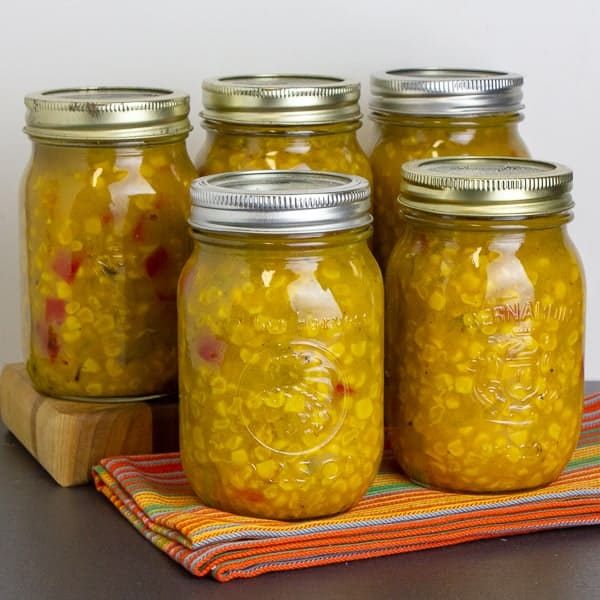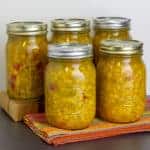 Print
Delicious corn relish recipe that is great on hot dogs, burgers and sausage on a bun.
Servings: 12 500ml jars
Ingredients
3 dozen corn kernels cut off cob
4 cups of vinegar
2 cups water
6 cups sugar
1 bunch celery diced
10 onions minced
6 red peppers diced
3 tbsp turmeric
2 tbsp curry powder
3 tbsp mustard powder
1 cup flour
Instructions
Place all ingredients in a canning pot.

Bring to a boil and lower to a high simmer.

Keep it at a very low boil for 2 hours, stirring often.

Place in sterilized jars and process for 20 minutes.