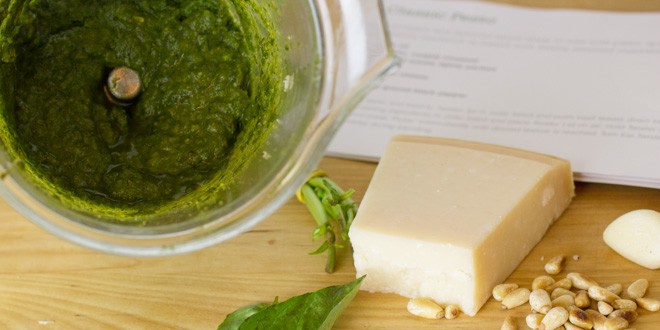 I recently received a Blendtec Designer Series Blender
and I am absolutely loving it, trying everything from smoothies, to peanut butter, soup and now pesto. Fresh pesto is awesome and it is crazy easy to make in a blender. Use only the freshest ingredients and it will turn out wonderful. We use pesto in many different dishes:
pasta
pizza
paninis
bruschetta
on grilled chicken
Use it in place of a marinara sauce if you want a fresh basil type spin on your meal.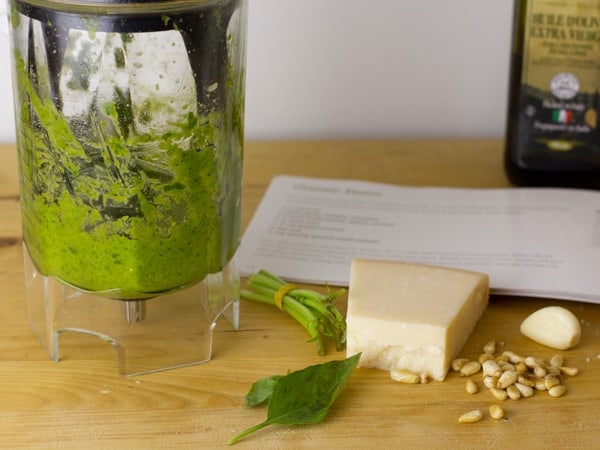 Blendtec has a special Blendtec Twister Jar
that is perfect for pesto. The Twister jar is specially made for thicker types of pastes and sauces and it had no problem at all with the pesto. It literally whipped this up in seconds.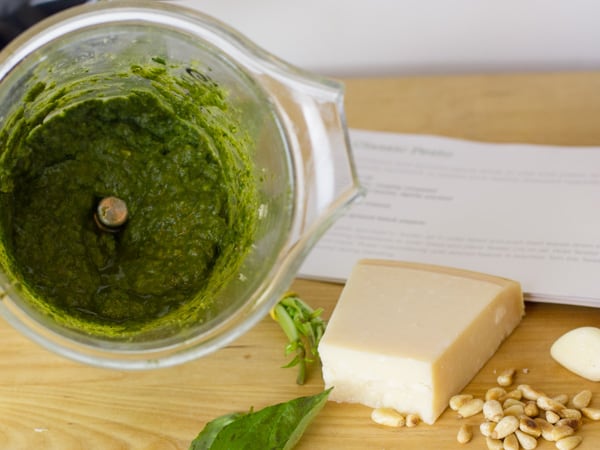 How to Make Pesto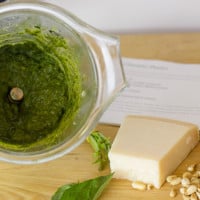 Print
Servings: 1 cup
Ingredients
1/3 cup olive oil
2 garlic cloves
2 cups fresh basil , packed
1/3 cup pine nuts
1/3 cup parmesan cheese
1/2 tsp salt
Instructions
Place all ingredients in blender. Pulse a few times. Push the basil down and pulse some more.

Continue to do this until the pesto is an even consistency.
Recipe adapted from Blendtec.