Kale Cucumber and Pear Smoothie
This smoothie is perfect for after a workout or exercise. I also love it as an afternoon pick me up!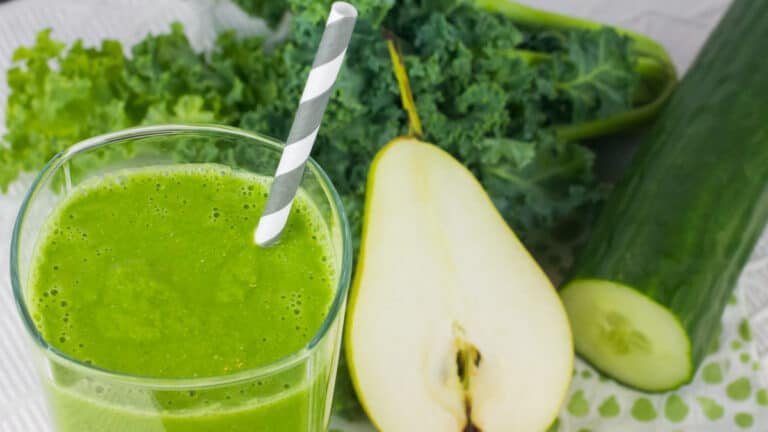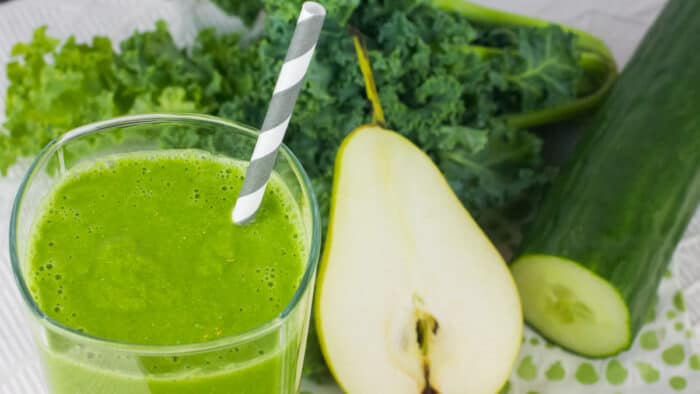 I love to make different types of smoothies and my favourite ones have a combination of vegetables and fruit. These smoothies provide a balance of being packed with all sorts of good stuff you want in a smoothie and they also have some sweetness from the fruit.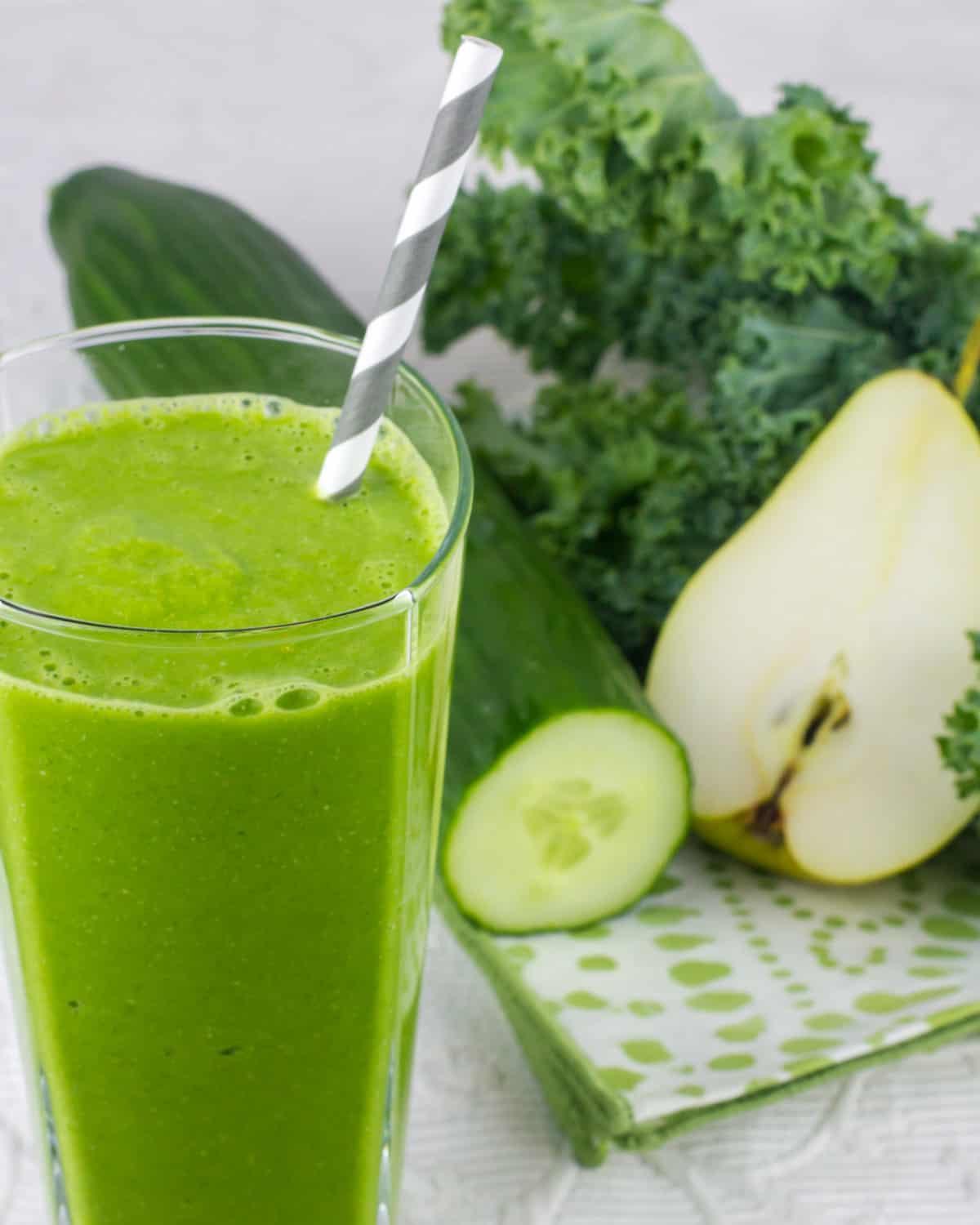 Ingredients You Will Need
Kale – while this recipe uses kale, you could use other greens like spinach.
Cucumber – I love adding cucumber to smoothies or juices. They provide a mild flavour that seems to work well with many other ingredients.
Pear – similar to apples, pears are an excellent fruit to add to smoothies!
Water – this is to thin the smoothie out to the desired consistency.
Cashews – I love the creamy nuttiness that these nuts provides.
Whey Protein Powder – while not necessary, a scoop of this gives the smoothie a boost of protein.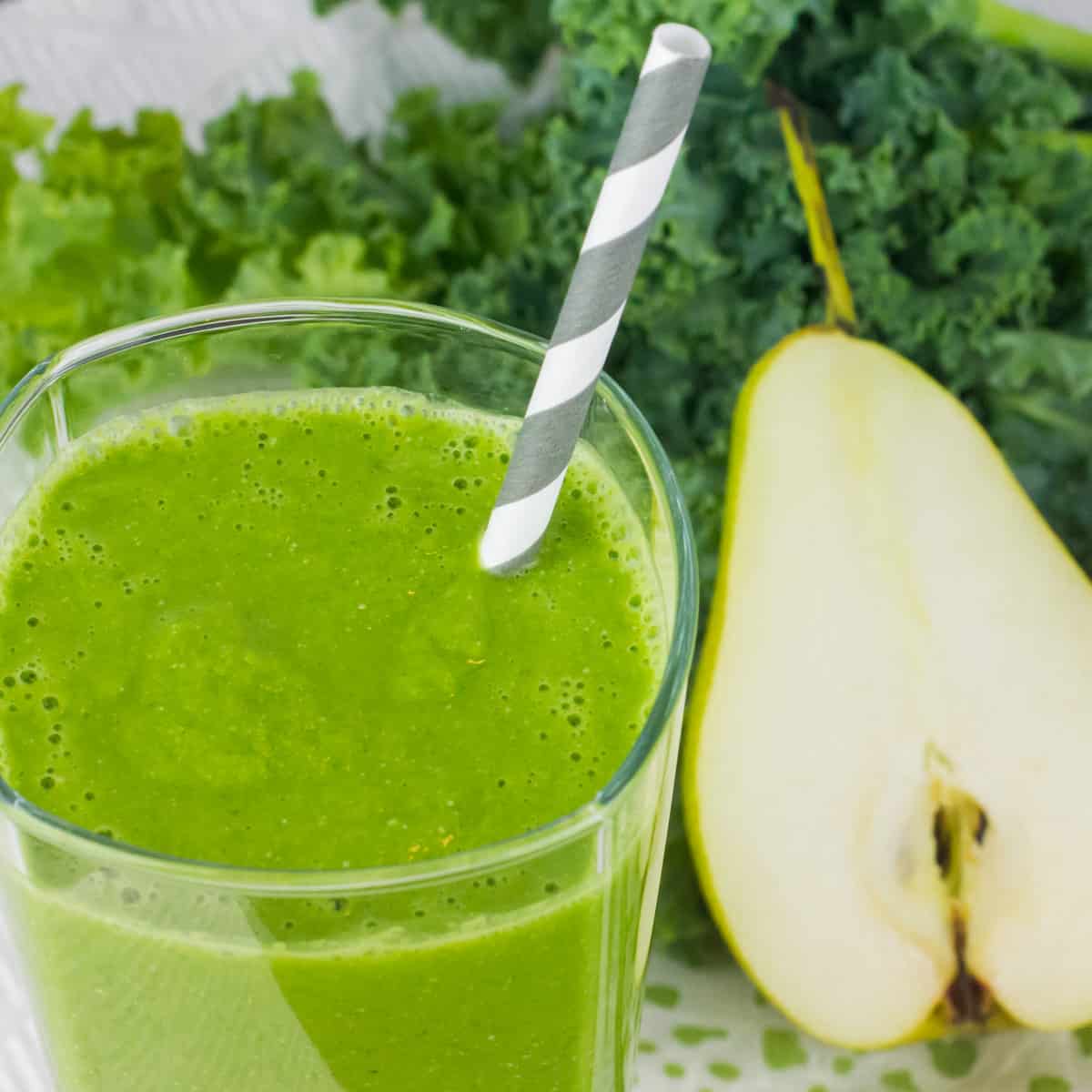 How To Make A Smoothie
Making a smoothie is super easy. All you need to do is add everything to a blender and put on the lid for the blender. Turn on the blender at a low speed. Then slowly increase the speed to high and blend the smoothie for about 30 seconds or until the smoothie is well blended and smooth.
Expert Tip: This smoothie is easy to change up. Feel free to switch up with different vegetables and fruits. You could also use almonds or other nuts in place of the cashews.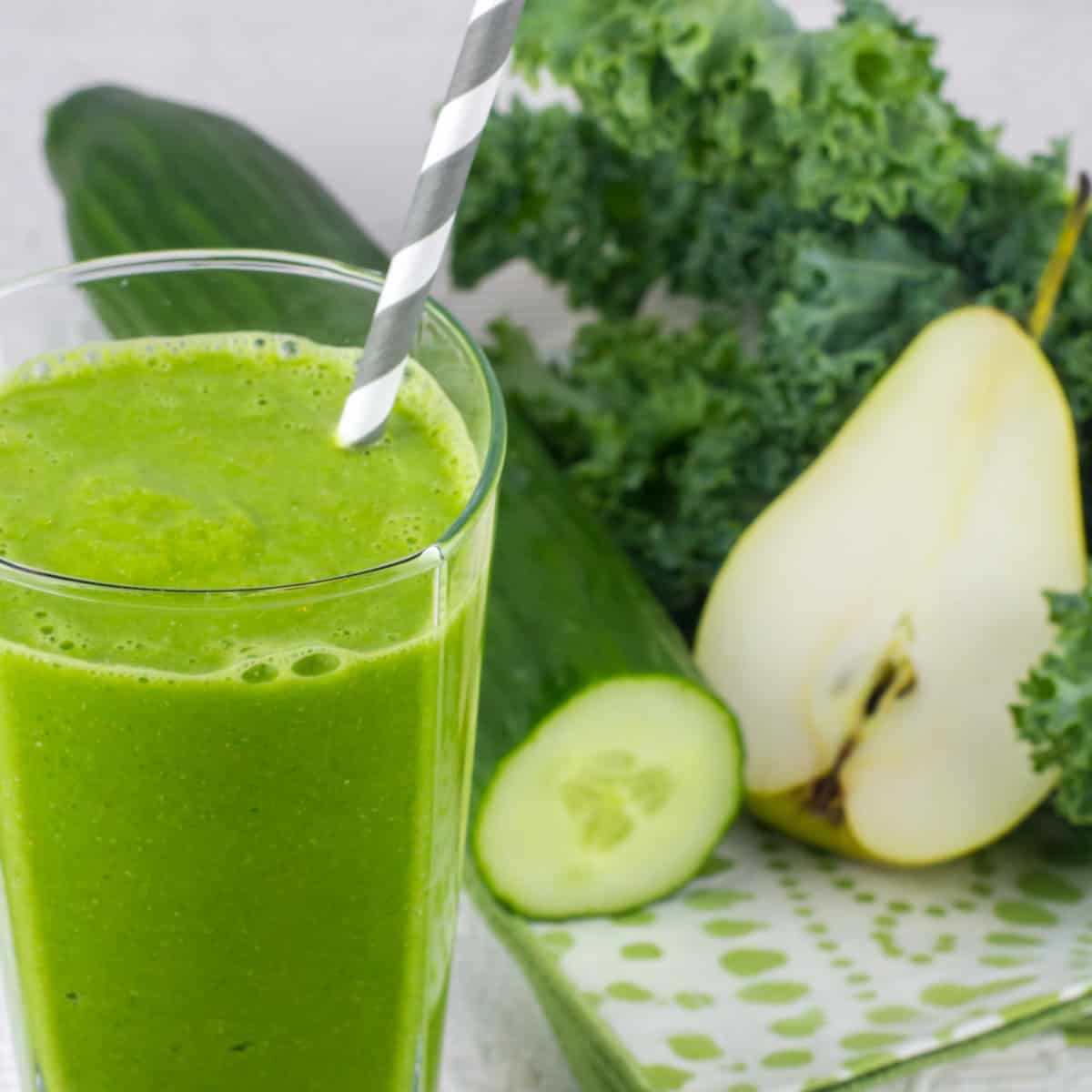 Other Smoothie Recipes
If you enjoy smoothies, then check out these other recipes. There are many different types of smoothies with different flavours!
Kale Cucumber Smoothie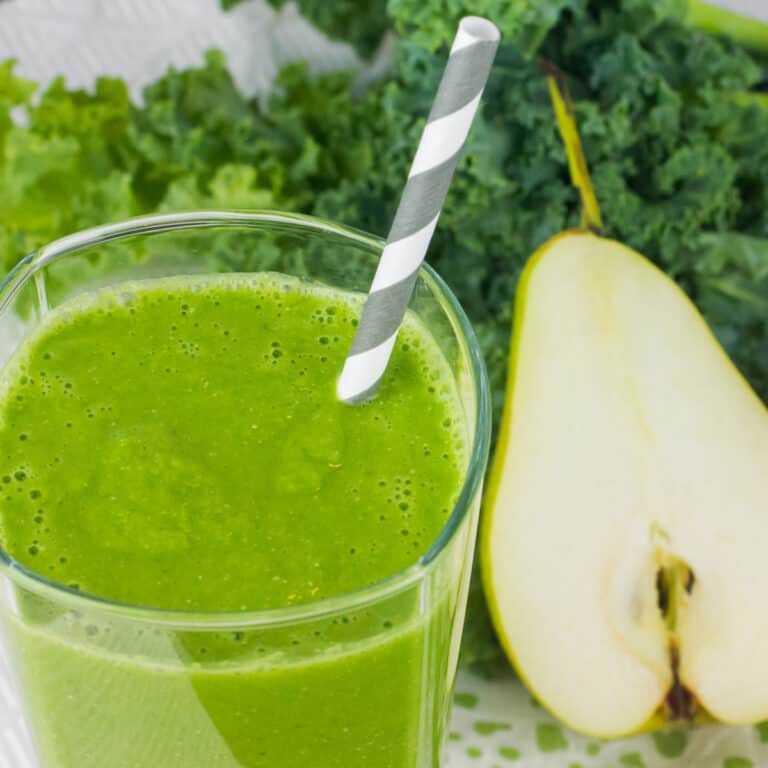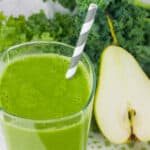 Print
A delicious smoothie that has kale, pear, cucumber and protein powder. Perfect for after a workout!
Servings: 1
Ingredients
1 1/3 cup water
1 cup kale , chopped
1 cup cucumber , chopped
1 cup pear , sliced
1 tbsp unflavoured whey protein powder
5 cashews
Instructions
Add everything to a blender and attach lid.

Turn on the blender starting at a low speed and slowly turning to high. Blend on high for about 30-60 seconds or until the smoothie is a smooth blended consistency.
Nutrition
Per serving:
Calories: 229kcalCarbohydrates: 34gProtein: 16gFat: 6gSaturated Fat: 1gCholesterol: 23mgSodium: 77mgFiber: 9gSugar: 19g