Black Cherry Milkshake Smoothie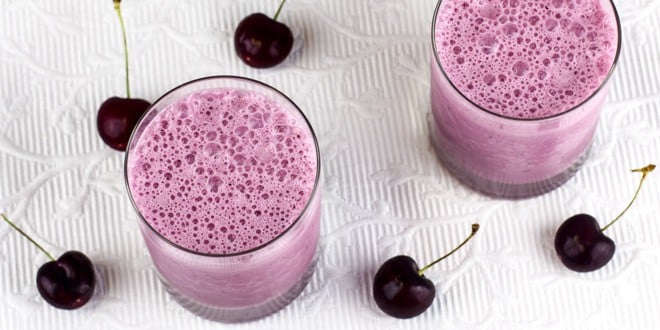 We make smoothies all the time in our home and I love them with fresh fruit. For me the best smoothie is fruity, creamy (from either milk or yogurt), and chilled from the crushed ice. The kids have never been ones to complain about eating their fruit but they absolutely love having fruit in the form of a smoothie. This past week a local grocery store had fresh cherries on sale and since then we have been having cherries in many different ways. A few days ago I posted a recipe for Cherry Cheesecake Popsicles. Today, we finished off the bag of cherries with this smoothie. Simple to make with only a handful of ingredients, this smoothie is creamy and delicious!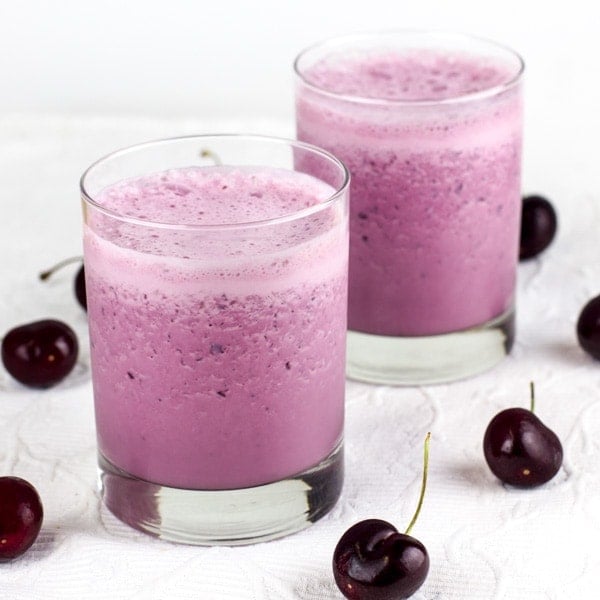 Black Cherry Milkshake Smoothie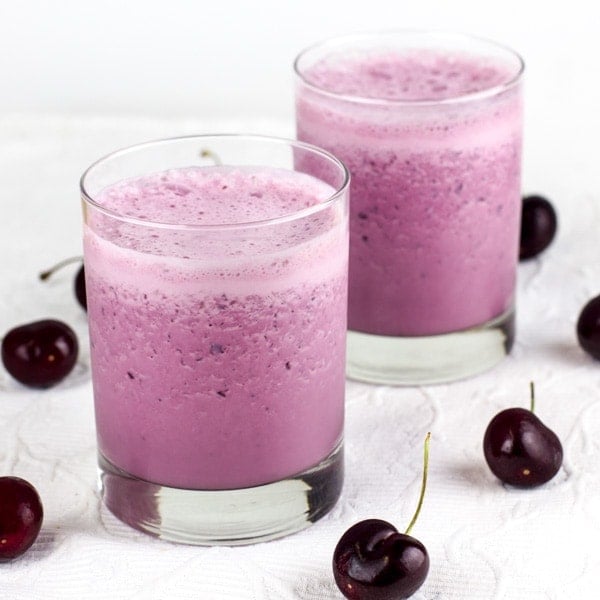 Print
Servings: 2
Ingredients
2 cups ice cubes
1 cup 10% cream (half and half)
2 cups pitted black cherries
1/3 cup white sugar
Instructions
Add all ingredients into a blender and pulse until all the ice is crushed and the milkshake is smooth.

Pour into glasses and serve immediately.