Mahi Mahi in a Tomato and Basil Sauce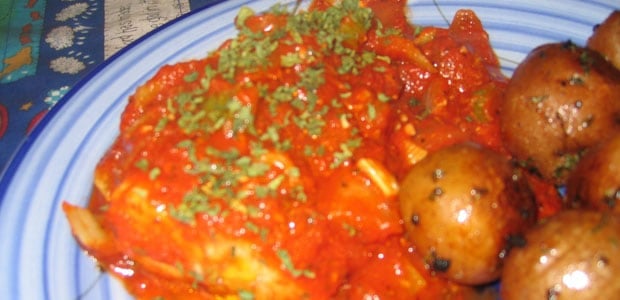 Mahi Mahi are ocean fish and have a similar texture to tuna or swordfish.
Mahi Mahi in a Tomato and Basil Sauce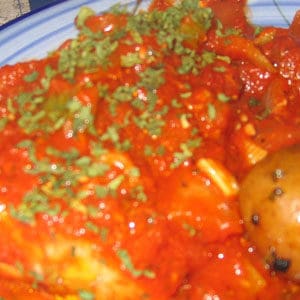 Print
A great recipe for Mahi Mahi that even non fish lovers will enjoy!
Servings: 4
Ingredients
2 tbsp olive oil
1 large onion , diced
4 stalks celery , diced
2 cloves garlic , minced
2 pounds Mahi Mahi fillets (about 4 fillets)
1 can ground tomatoes
2 tbsp fish sauce (soya sauce if you don't have fish sauce)
1 tbsp dried basil
1 tsp salt
1/2 tsp pepper
1 tbsp sugar
Instructions
In a large skillet, at medium high heat. saute the onions, celery, and garlic.

Cook for 3-5 minutes.

Add the mahi mahi and cook for about 10 minutes, turning to cook through.

Add the remaining ingredients and bring to a boil.

Set heat to low and simmer for another 15 minutes.