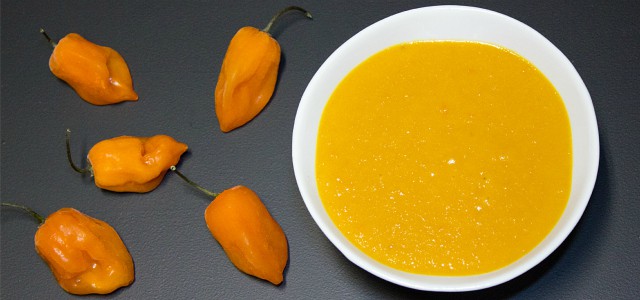 Habanero hot sauce is a daring adventure, but I find adding some mangoes gives a fruity sweetness that mellows the sauce – just a tiny bit. Habanero peppers have become far more available in Canada over the last number of years. In many of the local grocery stores, there is always a supply of jalapeno, scotch bonnett, and thai chilies. I wish that serrano peppers were more prevalent up here because they are the perfect heat for me to include in many dishes.
A month or so ago, a store got a shipment of habanero peppers. I bagged up more than half the stock. Knowing that I likely wouldn't see them again for a while, I threw the bag in the freezer so that I could pull out one or two at a time when needed.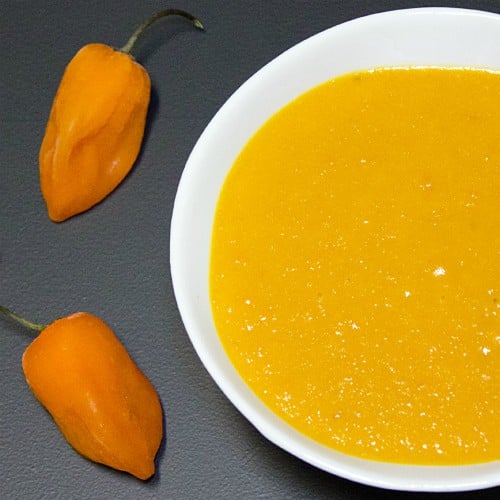 Habanero peppers are not a pepper to mess around with unless you are serious about some heat in your food. Chili pepper heat is measured by a heat index called Scoville units. To understand just how hot a habanero pepper is, it is best to compare it to another. A jalapeno pepper has a heat index of 2,500-5,000 Scoville units. and a cayenne pepper has 30,000 – 50,000 Scoville units. Compare those to the habanero pepper which is a scorching 100,000 – 350,000 Scoville units!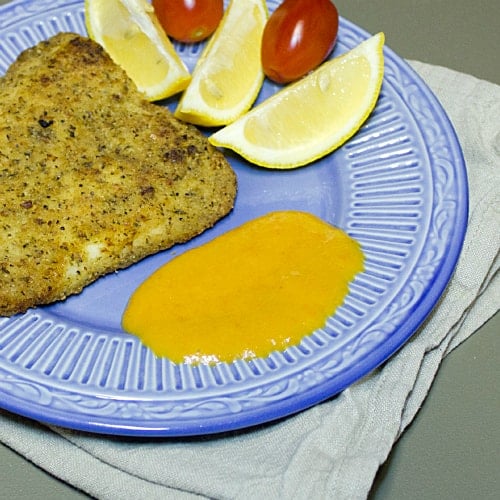 This sauce has such a wonderful flavour. The mangoes provide a sweet and fruity base to the sauce, but the habanero peppers give it a serious kick. Once making this sauce, I tried it on many different things. There was no surprise that it is outstanding on burgers and hot dogs. It also goes great with chicken or fish. One other dish I tried the sauce on was vanilla ice cream. You may not believe me, but it actually tasted incredible! The next thing I want to make with them is popsicles!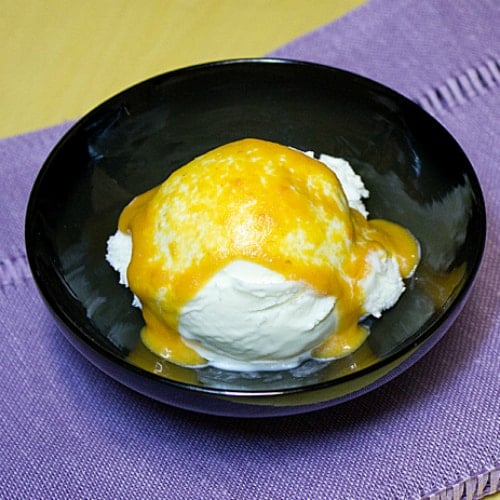 Mango Habanero Sauce Recipe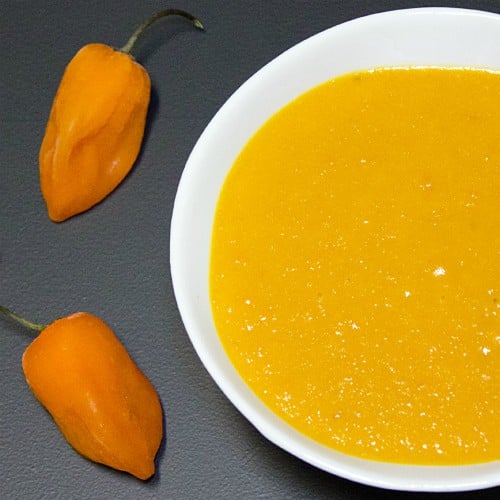 Print
Habanero hot sauce that issweet and fruity sauce from the mango but fiery hot from the habanero peppers. A bbq sauce, glaze or dip that is great on burgers, hot dogs, chicken, fish and more.
Servings: 3 cups
Ingredients
2 tbsp olive oil
1 onion , minced
1 orange sweet bell pepper , minced
4 garlic cloves , minced
3 habanero peppers , including seeds!
2 cups mango fruit , chopped
3/4 cup vinegar
1/4 cup honey
Instructions
Heat the olive oil in a saucepan at medium heat. Add the minced onion, orange pepper and garlic. They should be tender in about 5-7 minutes.

Add the remaining ingredients and bring to a boil. Lower the heat and let the sauce simmer for 15-20 minutes.

Puree in a blender until smooth with no chunks.