Pressure Cooker Steel Cut Oats and Red River Cereal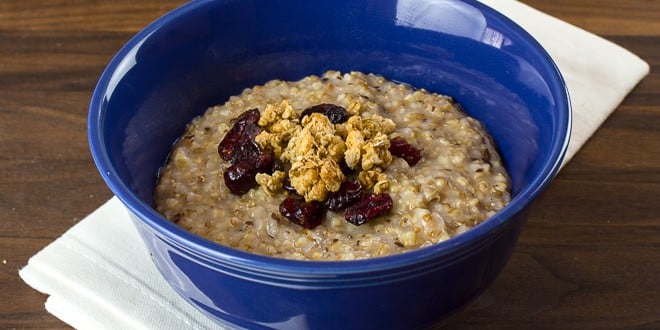 For the longest time I stayed away from pressure cookers, partly due to a pure lack of knowledge. I knew that many people regularly used pressure cookers and found them an essential tool in the kitchen. I was content to ignore this contraption, that I knew nothing about, and that some said was dangerous.
Well, fast forward to today, and you will discover that not only do I own a pressure cooker, but I use it ALL THE TIME. I can completely understand why some people say that these appliances are indispensable.
Pressure cookers can make the cooking process simpler and quicker. One of the meals that usually does not need to be sped up is breakfast, namely oatmeal. But, since using my electric pressure cooker, I have discovered that using it to cook steel cut oats is very convenient.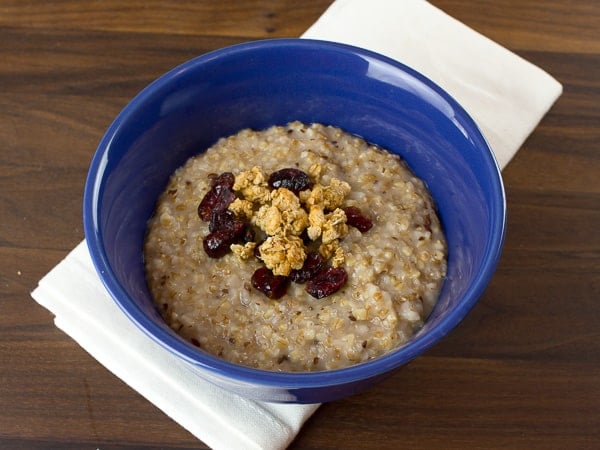 In this recipe, I have used half steel cut oats and half red river cereal. You can cook them in the pressure cooker while you are in the shower or doing other things to get ready in the morning. There is no need to stand over the pot stirring, the pressure cooker takes care of everything.
I love warm breakfast in the morning and oatmeal is often my dish of choice. I remember going to summer camp and having porridge mixed with red river cereal. I loved it then and have had it ever since. The pressure cooker makes this super easy.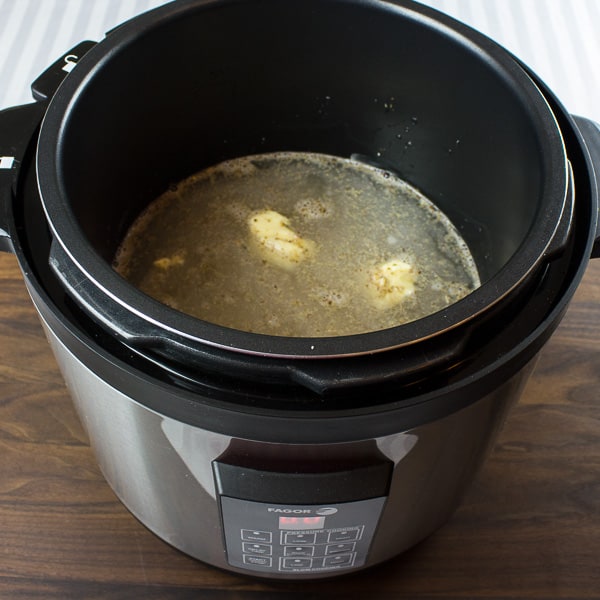 I use an electric pressure cooker, so this is truly a 'set it and forget it' recipe. I use a little bit of butter or margarine in the recipe to reduce foaming.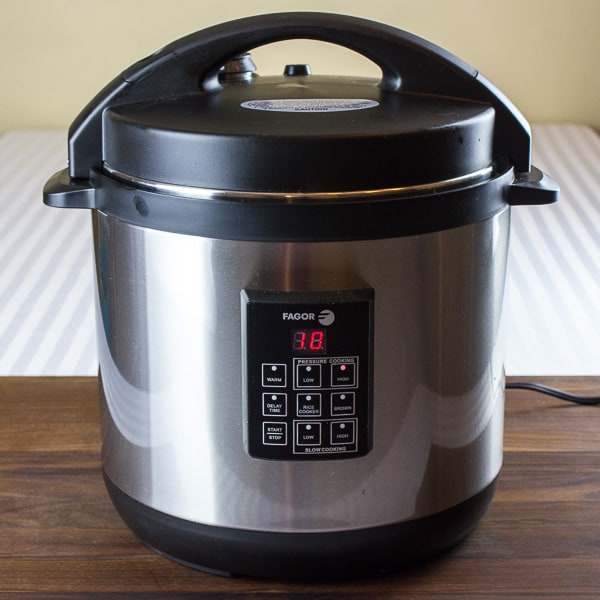 Ten minutes on high pressure is plenty of time to cook the cereal. I used the Fagor Multi-Cooker
which has pressure cooker functionality. It works great for dishes like this.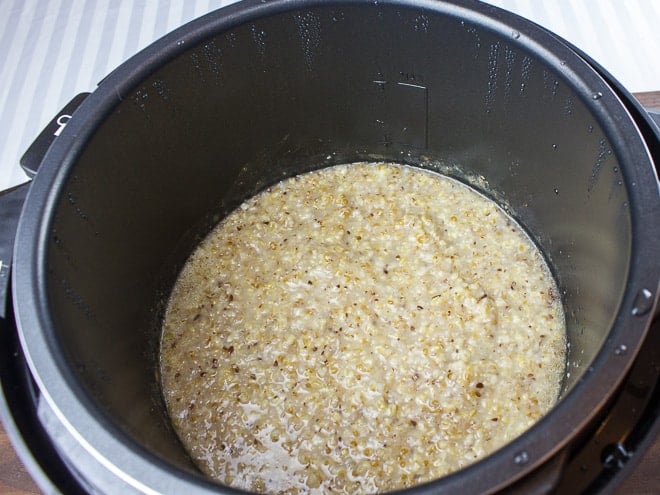 Once pressure cooker has finished cooking, I like to let the pressure release naturally for 15-20 minutes. After that, I release it manually and the cereal is perfectly cooked and ready for whatever topping you choose!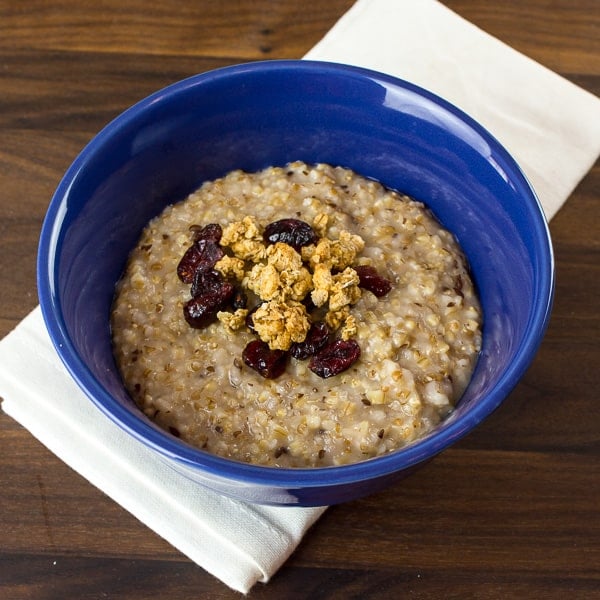 Pressure Cooker Steel Cut Oats and Red River Cereal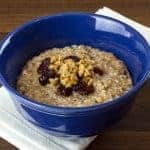 Print
Make oatmeal in the pressure cooker. This recipe uses steel cut oats along with red river cereal to make a tasty and healthy breakfast very quickly.

Servings: 4 people
Ingredients
1/2 cup steel cut oats
1/2 cup red river cereal
4 cups water
1 tsp butter or margarine
Instructions
Place all the ingredients into a pressure cooker.

Select High pressure and set for a 10 minute cook time.

The pressure cooker will come up to pressure (5-10 minutes), and then cook for 10 minutes.

Once the 10 minute cook cycle is finished. Let the pressure cooker release the pressure naturally for 15-20 minutes. After that, release any remaining pressure.

Stir the oatmeal and serve with any of the following toppings: fruit, nuts, granola, milk, maple syrup, brow sugar and more.