Pressure Cooker Steel Cut Oats and Red River Cereal
Cooking steel cut oats in a pressure cooker is quick and simple. This is a perfect breakfast on a chilly morning and great with so many different toppings.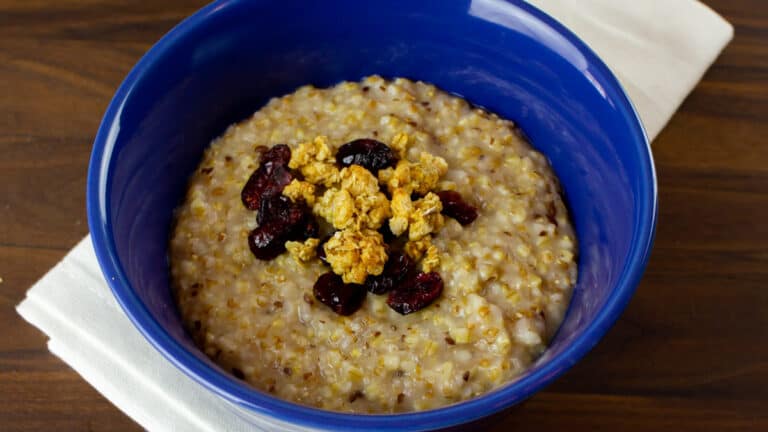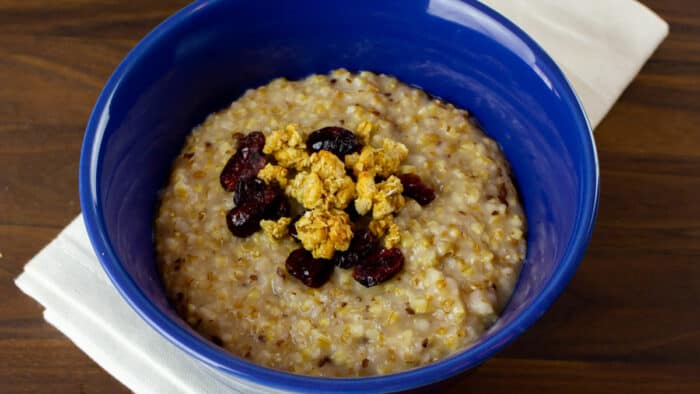 I love warm breakfast in the morning and oatmeal is often my dish of choice. I remember going to summer camp and having porridge mixed with Red River Cereal. I loved it then and have had it ever since. The pressure cooker makes this super easy. If you have never made pressure cooker steel cut oats then you will love this recipe.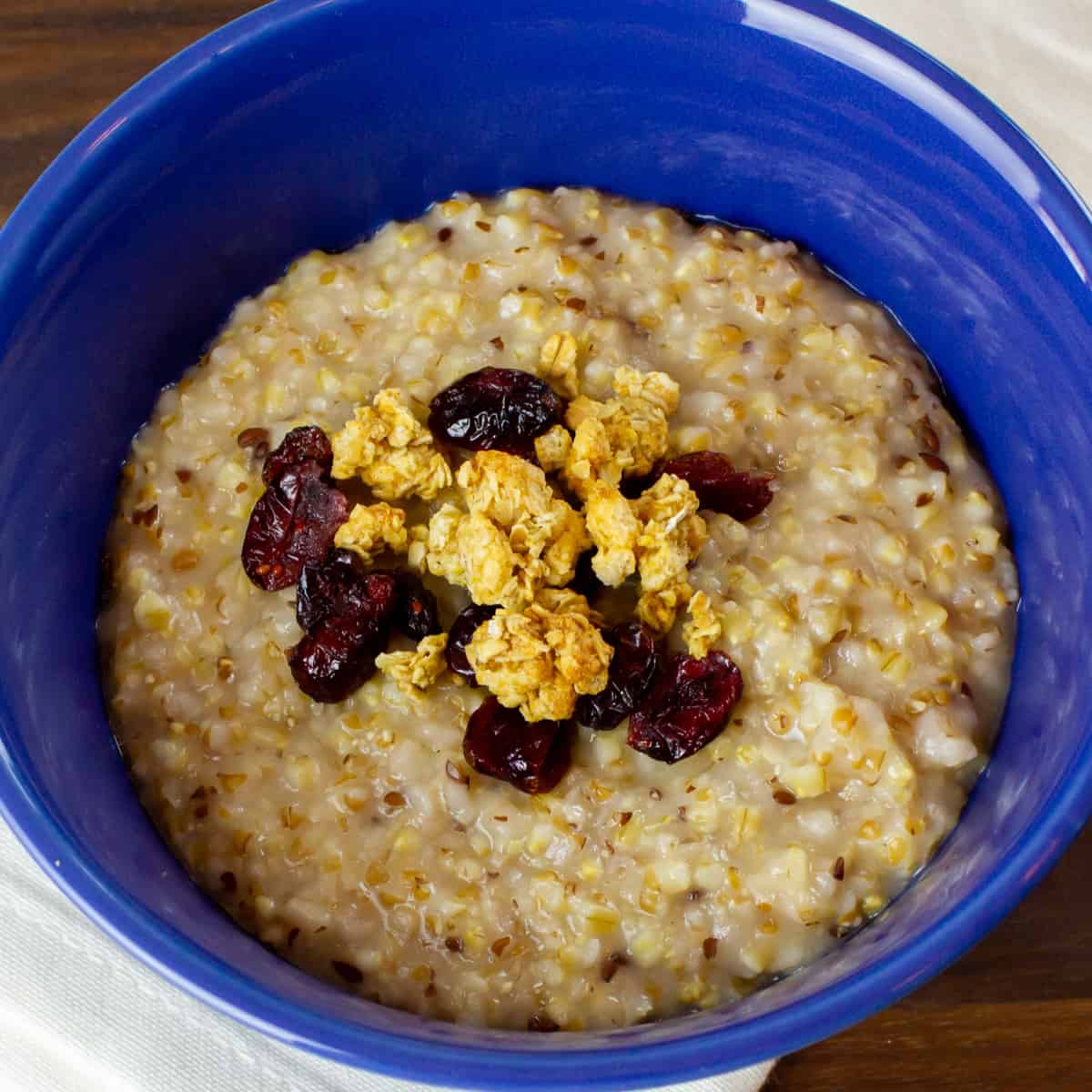 Why Is Cooking Oats In A Pressure Cooker So Great?
Pressure cookers can make the cooking process simpler and quicker. One of the meals that usually does not need to be sped up is breakfast, namely oatmeal. But cooking steel cut oats is a longer process than rolled oats and using the pressure cooker makes it so fast and easy.
Pressure cooking is also super convenient. Oftentimes, we have many things to do in the morning and there is no time to prepare a healthy breakfast. You can cook steel cut oats and red river cereal in a pressure cooker while getting ready for work, school or any other morning tasks.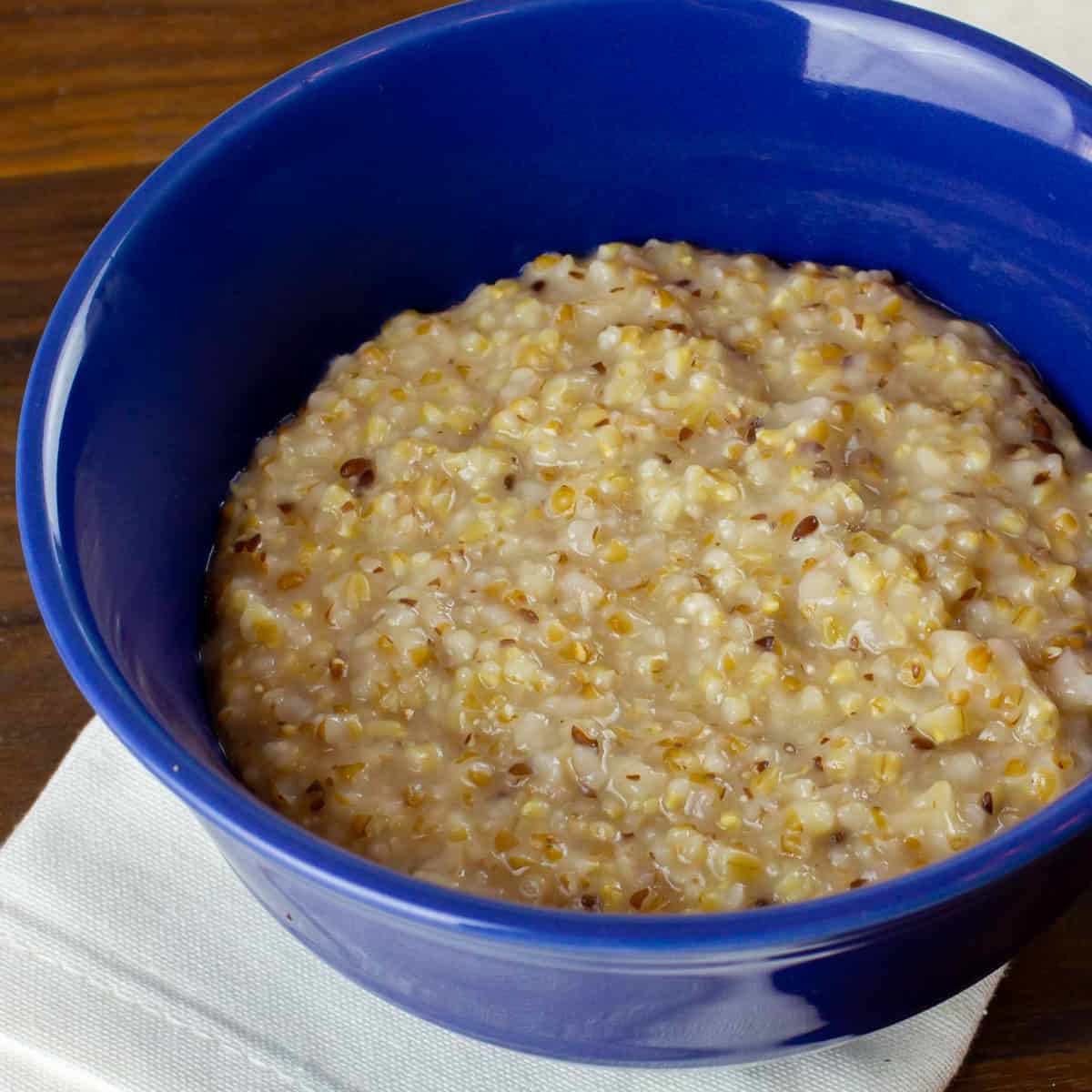 Ingredient Notes
In this recipe, I have used half steel cut oats and half red river cereal. You can cook them in the pressure cooker while you are in the shower or doing other things to get ready in the morning. There is no need to stand over the pot stirring, the pressure cooker takes care of everything.
If you do not have Red River Cereal, then feel free to use all steel cut oats. Follow the rest of the recipe and the oats will be awesome!
Along with the grains, we also need some water, butter and a pinch of salt. These will all come together to make the most delicious hot breakfast cereal.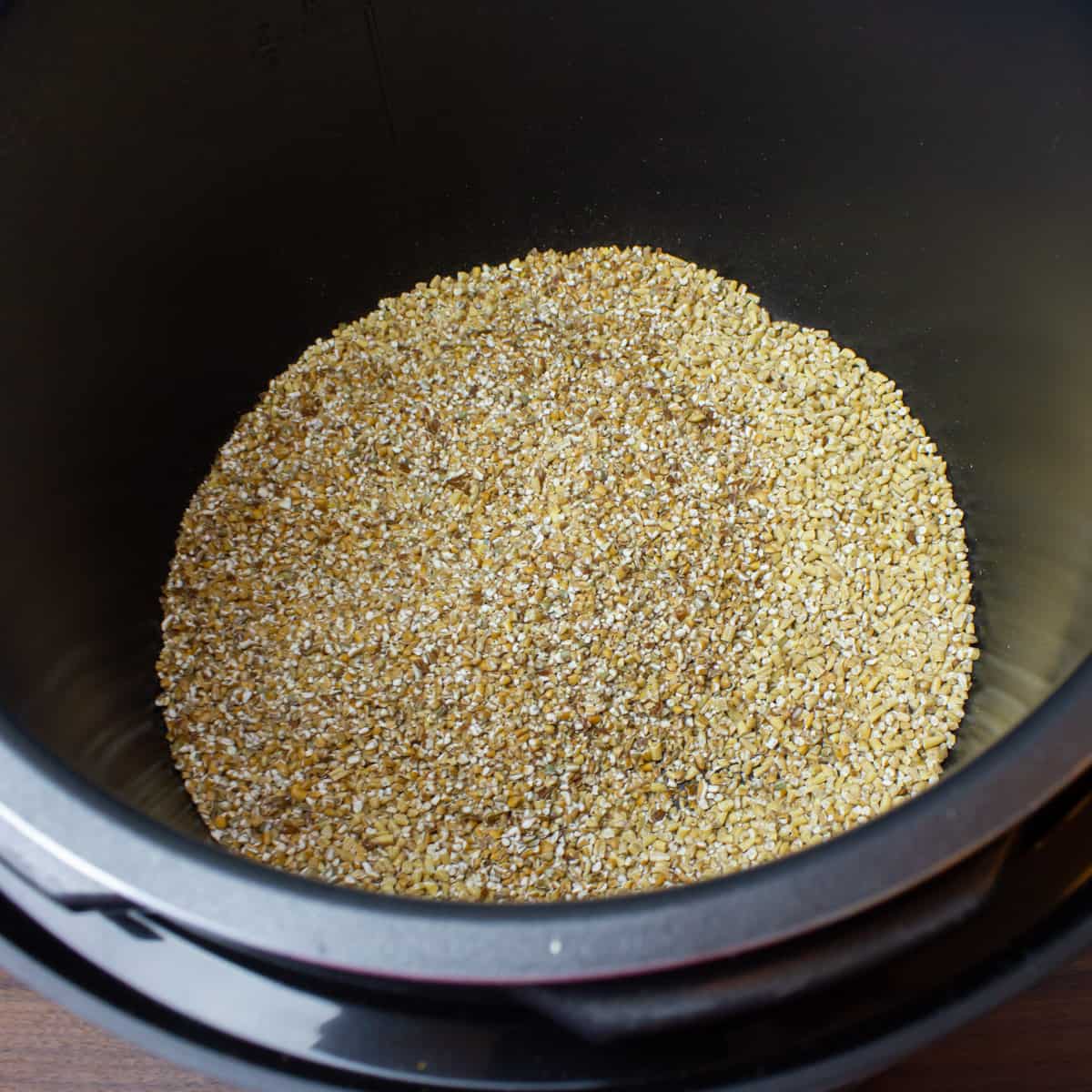 Making this breakfast is easy. First, add everything to the inner pot of the electric pressure cooker. Give the grains a stir in the water.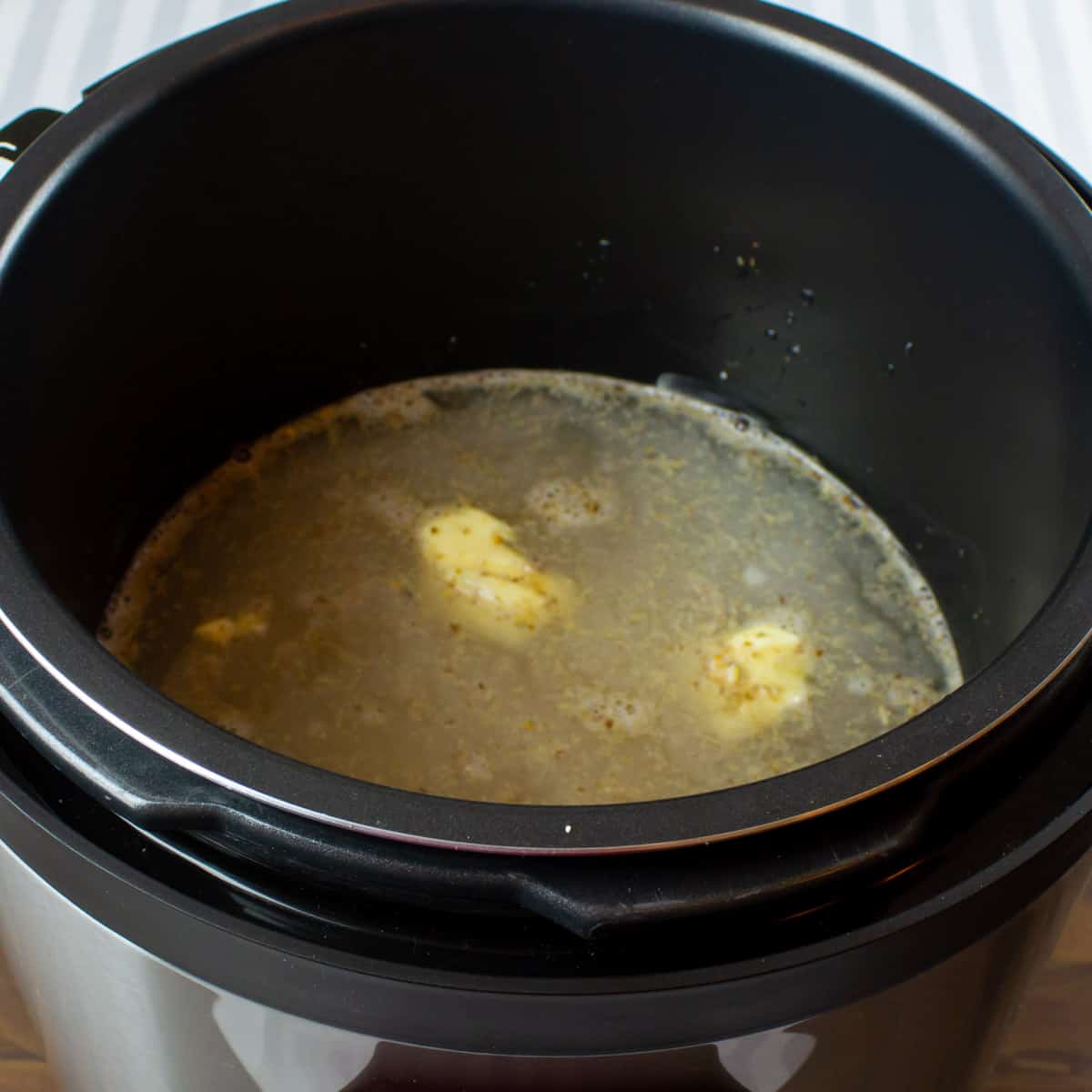 How To Cook Oatmeal In A Pressure Cooker
Pressure cookers are truly a 'set it and forget it' method of cooking. Once everything is in the pot, put on the lid of the pressure cooker and make sure the valve is set to seal. Set the cooker to high pressure for 10 minutes.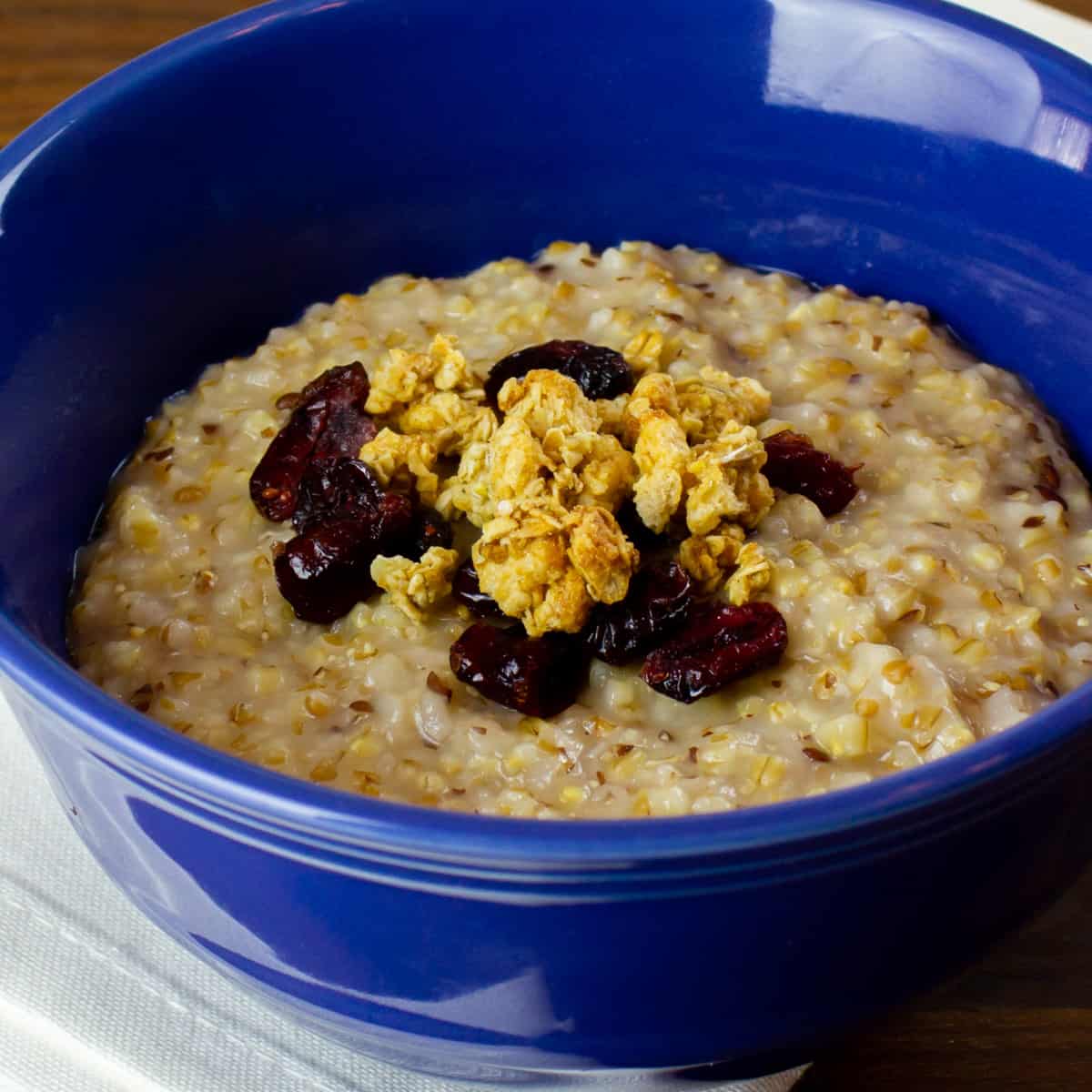 Once pressure cooker has finished cooking, I like to let the pressure release naturally for 15-20 minutes. After that, I release it manually and the cereal is perfectly cooked and ready for whatever topping you choose! I like to serve my pressure cooker steel oats with dried fruit, nuts, chocolate chips, crunchy granola, milk and so much more!
More Oatmeal Recipes!
Pressure Cooker Steel Cut Oats and Red River Cereal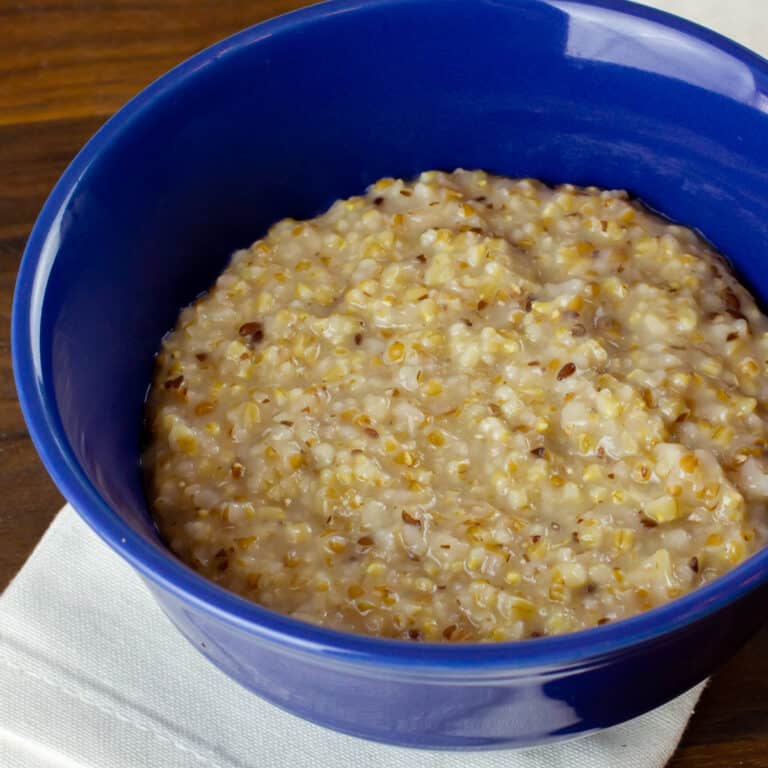 Print
Make oatmeal in the pressure cooker. This recipe uses steel cut oats along with red river cereal to make a tasty and healthy breakfast very quickly.

Servings: 4 people
Ingredients
1/2 cup steel cut oats
1/2 cup red river cereal
4 cups water
1 tsp butter or margarine
1/4 tsp salt
Instructions
Place all the ingredients into a pressure cooker.

Select High pressure and set for a 10 minute cook time.

The pressure cooker will come up to pressure (5-10 minutes), and then cook for 10 minutes.

Once the 10 minute cook cycle is finished. Let the pressure cooker release the pressure naturally for 15-20 minutes. After that, release any remaining pressure.

Stir the oatmeal and serve with any of the following toppings: fruit, nuts, granola, milk, maple syrup, brow sugar and more.
Nutrition
Per serving:
Calories: 77kcalCarbohydrates: 13gProtein: 3gFat: 1gSaturated Fat: 0.2gFiber: 2g