Smoked Chicken Thighs Wrapped in Bacon with Mushroom Stuffing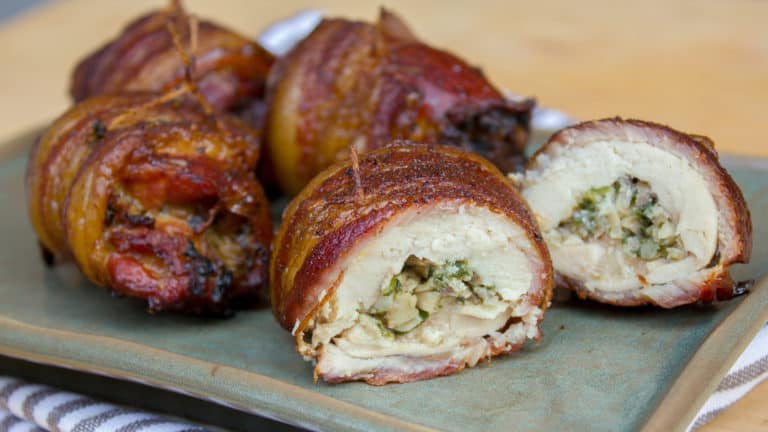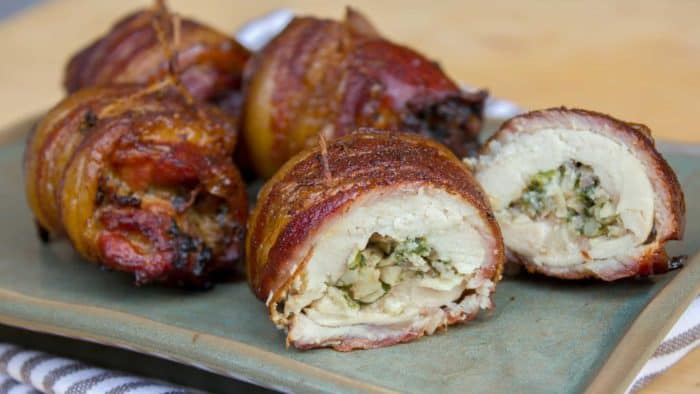 I look for any reason to get my Bradley Smoker going and the other day I created a recipe I knew had to be shared with you. Chicken thighs are amazing in the smoker as they taste amazing and do not dry out like chicken breasts can.
Normally I smoke chicken thighs with the bone in, but this recipe is with boneless skinless thighs.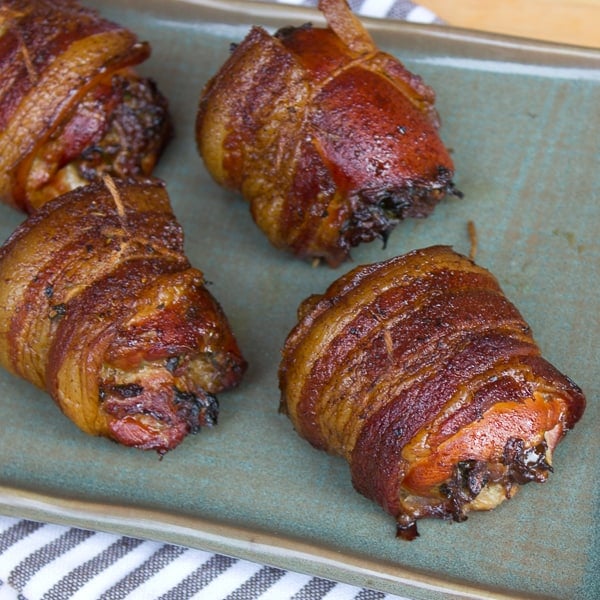 Boneless chicken thighs are perfect for stuffing, and this mushroom and parsley stuffing works great in this dish. The stuffing is mild and takes in the smokey chicken and bacon flavour notes. These chicken thighs are wrapped in bacon because, well, because everything should be wrapped in bacon!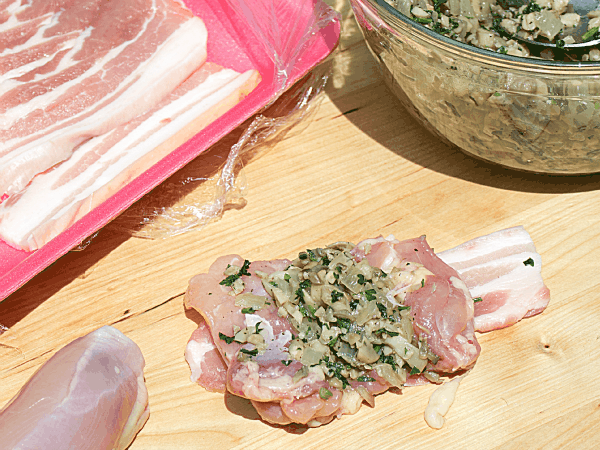 I used extra thick bacon (pork belly can work as well!) so I cut it in half. If you use thin or normal sliced bacon, leave them whole. Spoon a little bit of the stuffing in the middle of the chicken and close up the thigh, wrap with the bacon and tie with string. It is that easy!!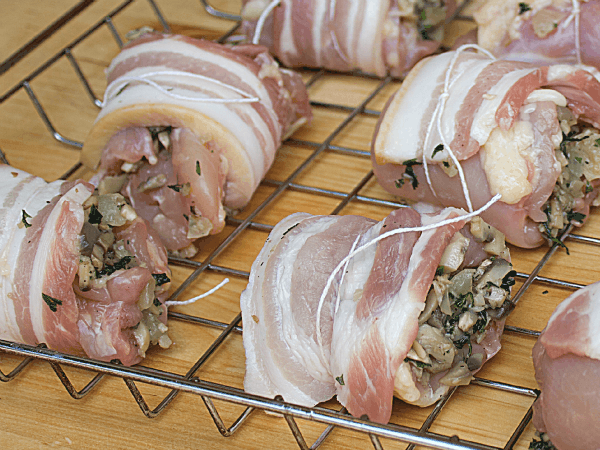 Just look at these little bundles of goodness!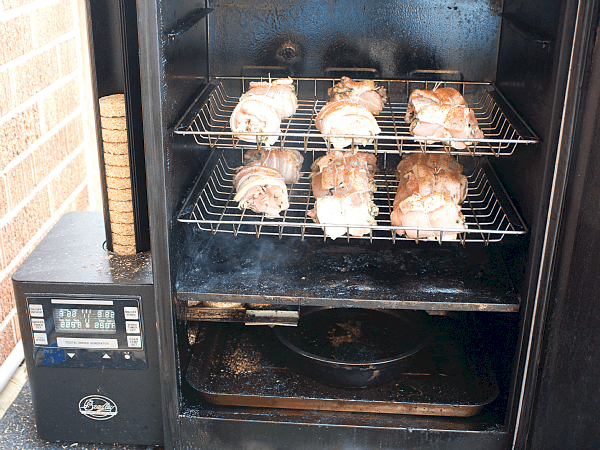 Set the smoker to 250F and use your wood of choice for the smoke. I used alder wood and it turned out awesome, but any wood should produce a great result! Smoke it for 2 to 2 1/2 hours or until the internal temperature of the meat is 170F.
Look at those smoked bundles! They have incredible colour to them and are still juicy when cut into.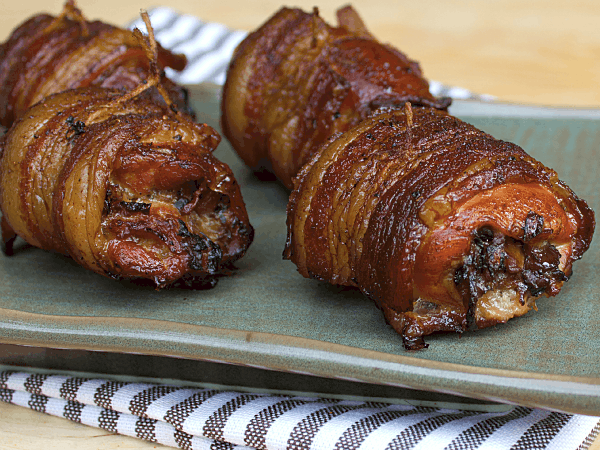 Smoked Chicken thighs wrapped in bacon with mushroom stuffing.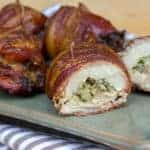 Print
Easy recipe for how to smoke chicken thighs. Boneless and skinless with a delicious stuffing and wrapped in bacon.
Servings: 8 chicken thighs
Ingredients
8 chicken thighs boneless and skinless
8 bacon slices
2 tbsp butter
8 oz mushrooms finely chopped
1 onion minced
2 garlic cloves minced
1/2 cup chopped parsley
salt and pepper to taste
string
Instructions
Prepare the stuffing by melting the butter in a saucepan. Add onions, mushrooms and garlic. Cook until the onions are tender. Add parsley, salt and pepper and cook another few minutes. Remove the mushroom stuffing from the heat and let it cool to room temperature.

If you are using thick bacon, cut each slice in half. If you are using thin/normal slices, then leave them whole.

Place a strip of bacon on a cutting board. Lay a chicken thigh on the bacon slice. Spoon a modest amount of mushroom stuffing on the middle of the chicken thigh. Gently wrap the chicken thigh and bacon around the stuffing. Tie with some string.

Smoke, using wood of choice (I used alder), at 250F for 2 to 2 1/2 hours. Internal Temperature of the meat should be 170F.

If the bacon has not crisped up enough, place on the grill for a few minutes.