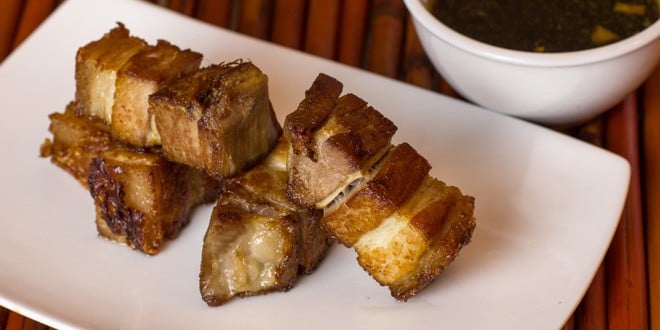 Ok, I need to tell you something – I love my Sous Vide Supreme. I have used it regularly for the last few months and it has turned out some of the best steak, chicken and pork I have ever had. Well, recently I made some pork belly in the sous vide and wow – I am totally amazed.
Here are the steps I took to make this delicious pork belly!
The first thing you need to do with the pork belly is rub it with about 3-4 tablespoons of salt. Place it in the fridge for 12 hours.
Fill the water chamber of the Sous Vide Supreme with water making sure it does not go past the MAX line once the steak is in the water bath.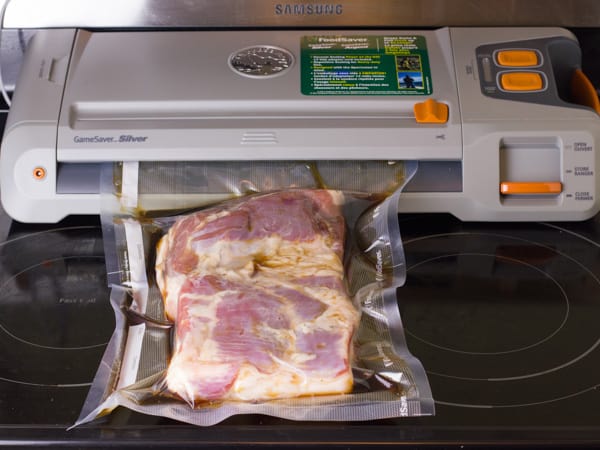 Remove the pork belly from the fridge. Rinse it thoroughly. Seal the pork belly in a food safe bag with the marinade.
2 tbsp soy sauce
3 tbsp sugar
2 tbsp rice vinegar
1 tbsp rice wine
2 garlic cloves, minced
2 tbsp grated ginger
2 Thai birds eye peppers, sliced
Cook sous vide for 36 hours at 144F.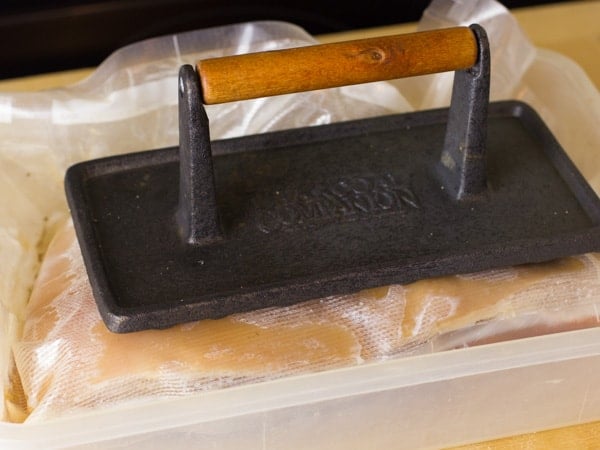 After 36 hours in the water bath, place something heavy on the pork belly and place it in the fridge for 12 hours.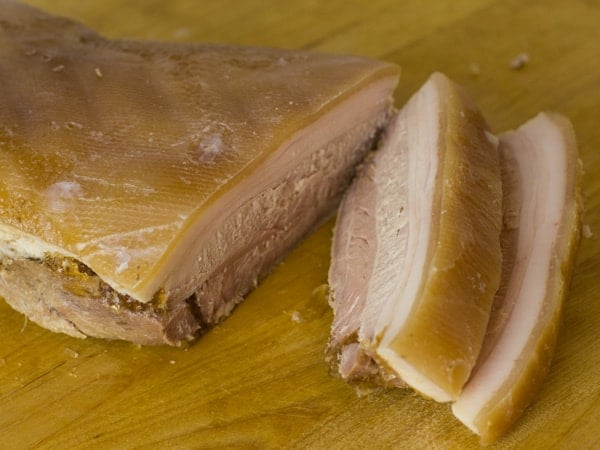 Slice the pork belly into nice size chunks. Yes, you are almost there. It has been about 3 days and you are close to tasting this delicious, melt in your mouth pork!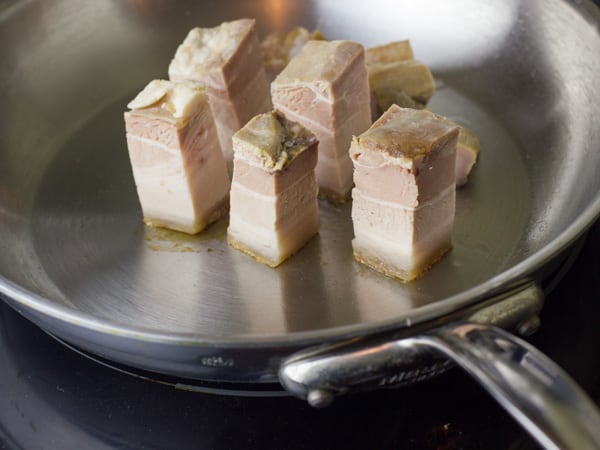 Place, skin side down, on a skillet and fry on medium heat. Let the skin get all crispy like crackling. The crispy skin is quite possible the best part of this whole process.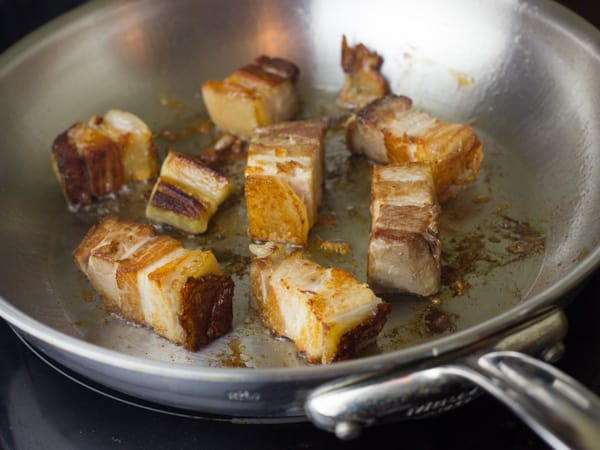 Turn the pork belly and crisp it up on all sides. Serve it hot with your favorite sauce or glaze. I like a sweet and spicy Asian sauce.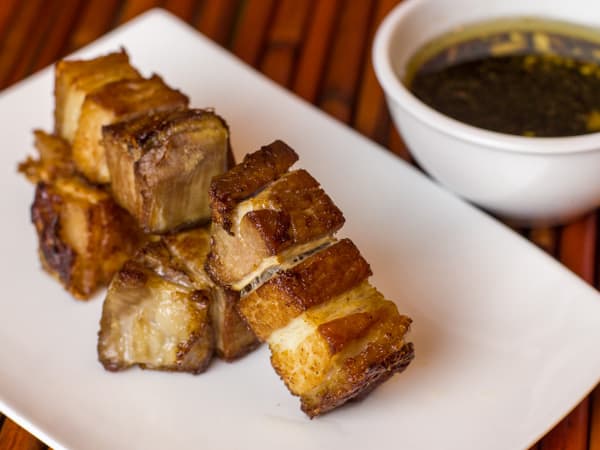 For information about the Sous Vide Supreme, check out our info page here.
For even more detailed information about this simple process for cooking beef in the Sous Vide Supreme check out this link here : How to Cook Sous Vide Meat in 6 Easy Steps.