How to Cook Sous Vide Pork Tenderloin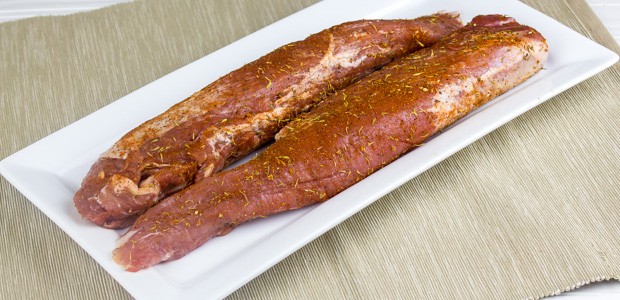 Pork tenderloin is one of my favorite cuts of meat. Quite economical, the tenderloin of the pig is lean, full of flavor and can be juicy, tender and delicious. Great on its own, in a wrap, with pasta or a stir fry, pork tenderloin is very versatile.
Cooking the pork tenderloin in the Sous Vide Supreme ensures that the meat will be perfectly cooked and incredibly juicy. Follow these simple steps and you will get great results, every time.
SousVide Supreme Exclusive Offer! 1 yr Subscription to Food & Wine on orders over $50!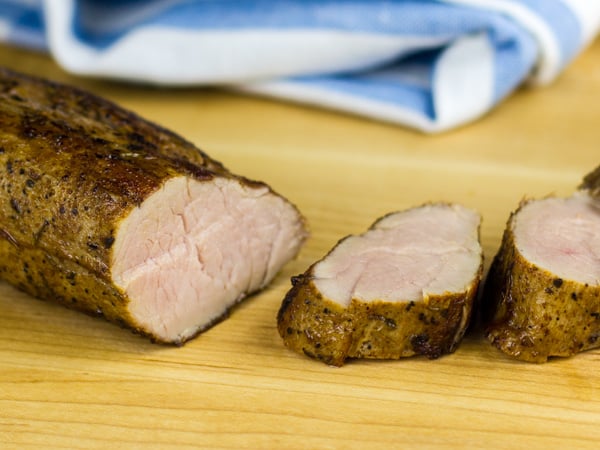 For information about the Sous Vide Supreme, check out our info page here.
For even more detailed information about this simple process for cooking pork in the Sous Vide Supreme check out this link here : How to Cook Sous Vide Meat in 6 Easy Steps.
Fill the water chamber of the Sous Vide Supreme with water making sure it does not go past the MAX line once the pork in is the water bath.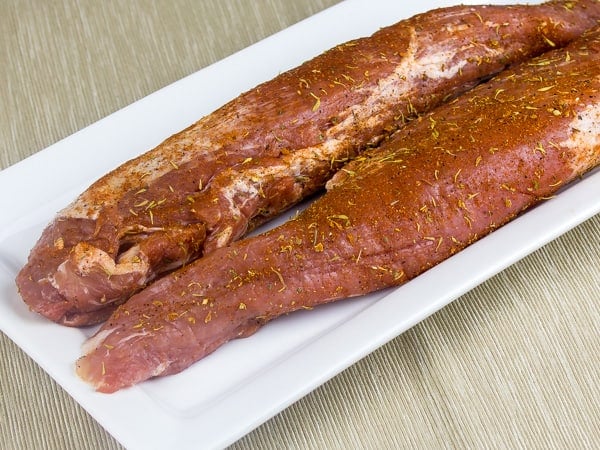 Season the pork tenderloin with desired spice blend. Sprinkling both sides of the meat with salt and pepper is great or get adventurous with various rubs and seasonings.
Here are some great spice blends for pork:
Instead of a rub you could even coat the outside of the tenderloin in a Thai green curry paste.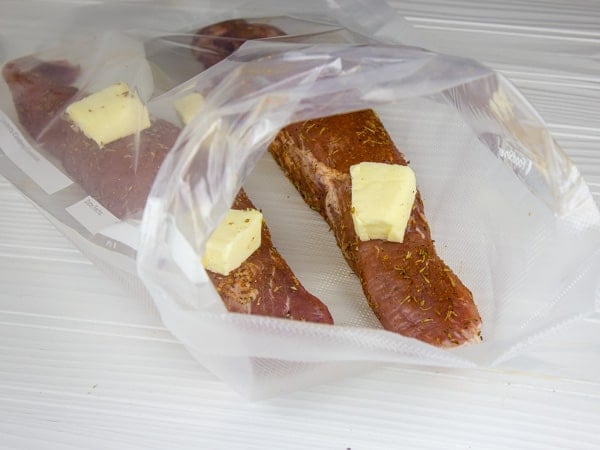 Fold the edge of the food safe bag back about 1 inch. Place the pork tenderloin in the bag. Make sure they are side by side and not stacked. Also, I find that it is important to not put too many pieces of meat in the bag. Two tenderloins are plenty. Place one or two tablespoons of butter, per tenderloin, in the bag with the pork.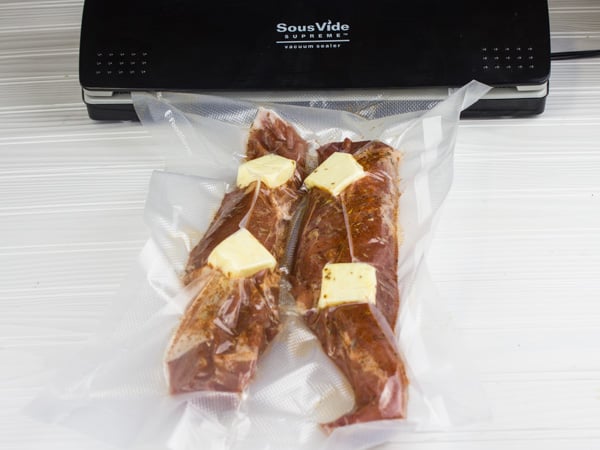 Unfold the the open edge of the bag and use the vacuum sealer to seal the pork tenderloin in the bag.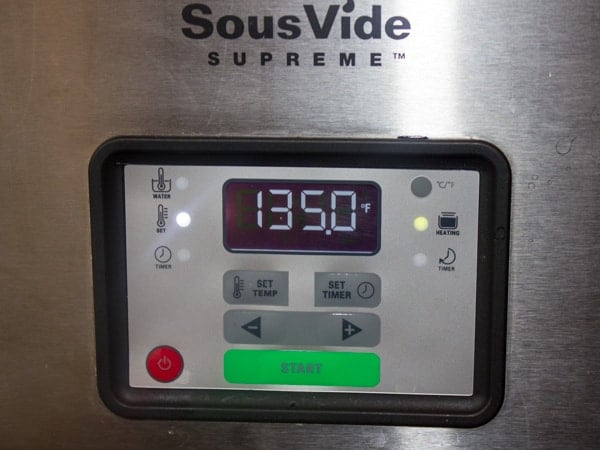 Set the Sous Vide Supreme to 135F.
When you hear it beep, you know that it has reached the set temperature and is ready for the meat to be submerged.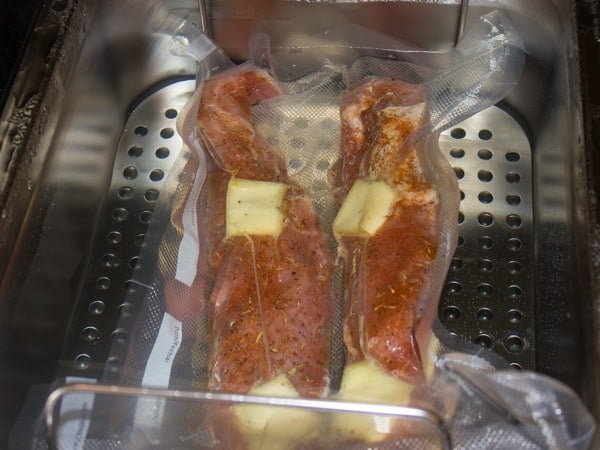 Once the Sous Vide Supreme has reached the set temperature, place the bagged pork tenderloin in the hot water bath. You can lay it vertically or horizontally, but just make sure all the meat in submerged in the water.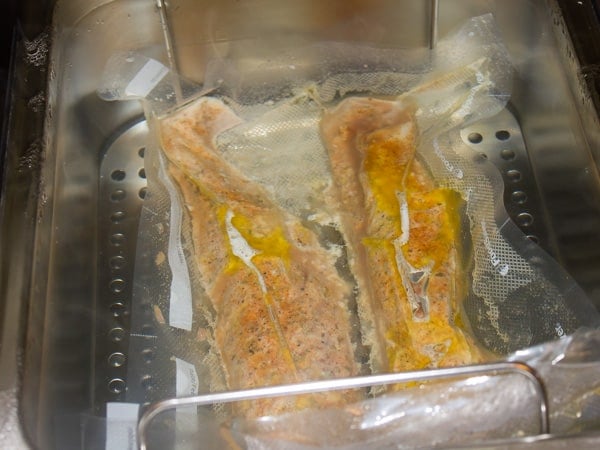 Cook in the Sous Vide Supreme for 3 hours. The pork tenderloin is fully cooked after 3 hours, but can stay in the Sous Vide Supreme up to 8 hours and still be tender and delicious!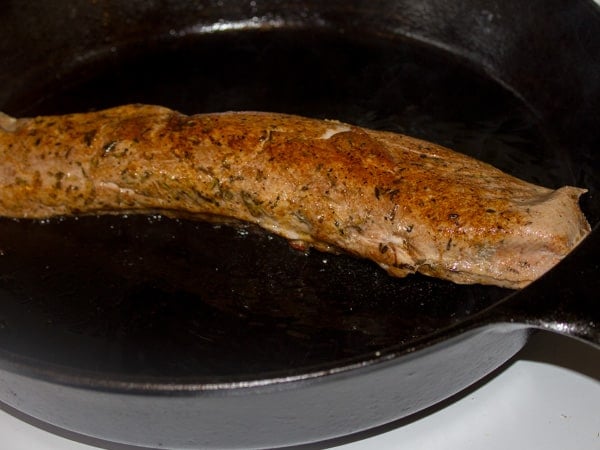 Heat a skillet to high heat with a little oil. Cut open the bag and, using tongs, remove the tenderloin. Place them in the skillet and sear them for 30-60 seconds per side.
You can also sear them on a grill or with a kitchen torch.