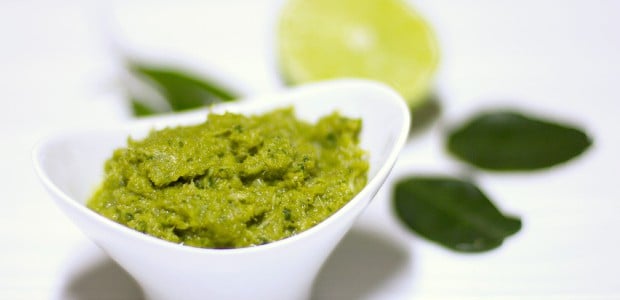 I love Thai food and green curry is my absolute favourite dish from this International cuisine. The basis of green curry is a paste that is usually added to coconut milk, broth or even just rubbed on the meat.
This curry paste is complex and has many different ingredients including, ginger, lemongrass, garlic, cilantro, kaffir limes leave, fish sauce, shallots, Thai chilies and more. The balance of flavours in green curry paste is incredible and mixed with coconut milk, it goes great with chicken, shrimp or just vegetables.
This was my first attempt at making green curry paste from scratch. Usually I just buy it, but my family finds the storebought paste too spicy. Making it myself, I was able to control the amount of chilies I added to keep the heat at a minimum.
The paste turned out amazing and it was the best green curry I have ever had. I doubled the batch and put the extra in an ice cube tray to freeze for future meals.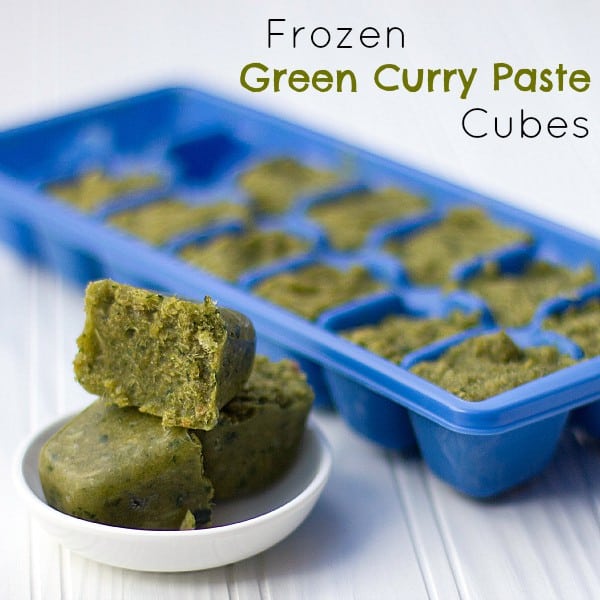 Green Curry Paste Recipe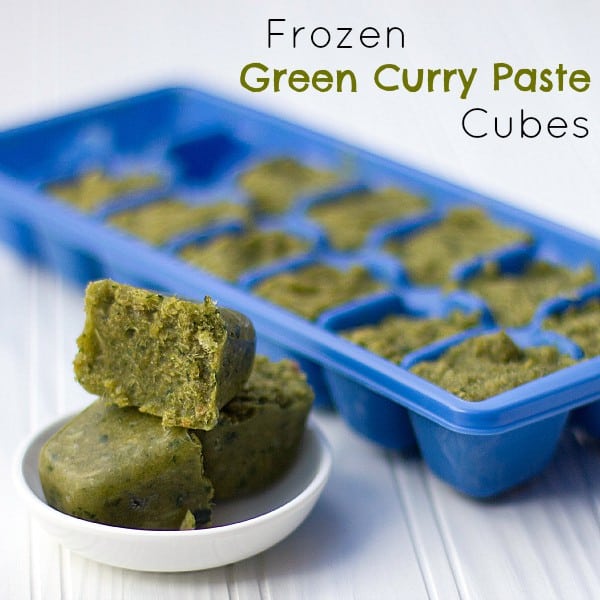 Print
Homemade green curry paste recipe with lemongrass, cilantro, coriander, ginger, garlic, kaffir lime leaves, thai chilies, fish sauce and shallots. Freeze in Ice cube trays.
Ingredients
5 garlic cloves
2 lemon grass sticks
4 kaffir lime leaves
1 bunch cilantro stems (1/3 cup)
1 inch ginger
1-3 thai chilies
1/2 tsp salt
2 shallots
juice of 1 lime
1 tbsp fish sauce
2 tsp cumin
2 tsp coriander
1 tbsp shrimp paste or dried shrimp
Instructions
Pulse everything in a food processor until a smooth paste is formed. It can take a while to break down the lemongrass sticks. If the lemon grass is dry, it may be necessary to add a little water to the paste to help the food processor get the lemongrass fine enough for the paste.