Sriracha Garlic Green Beans
These sautéed green beans are coated with a spicy garlic sriracha sauce. Perfect side dish and versatile with rice potatoes, steak, pork chops, fish and so much more!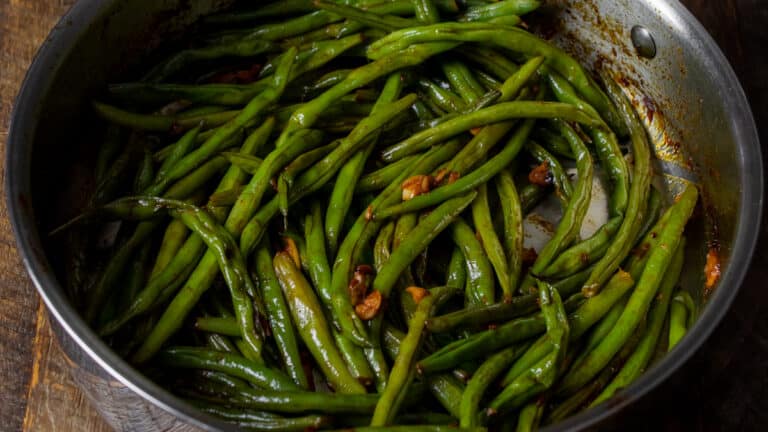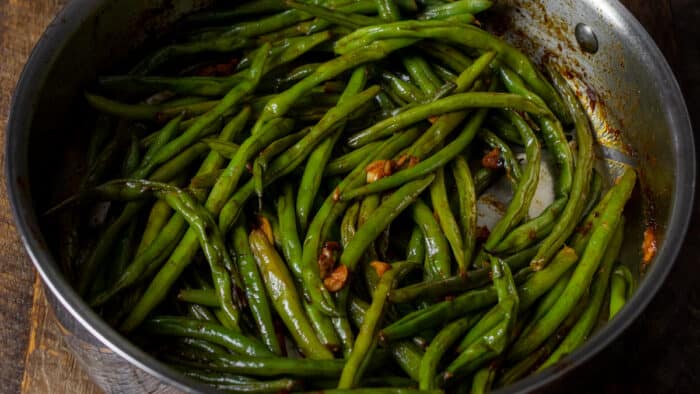 I think I have a problem. Sriracha is one of my favourite condiments and I try to add it to anything possible. These sriracha garlic green beans are the most recent outcome. But, while I may have a problem, this does result in some of the most delicious dishes!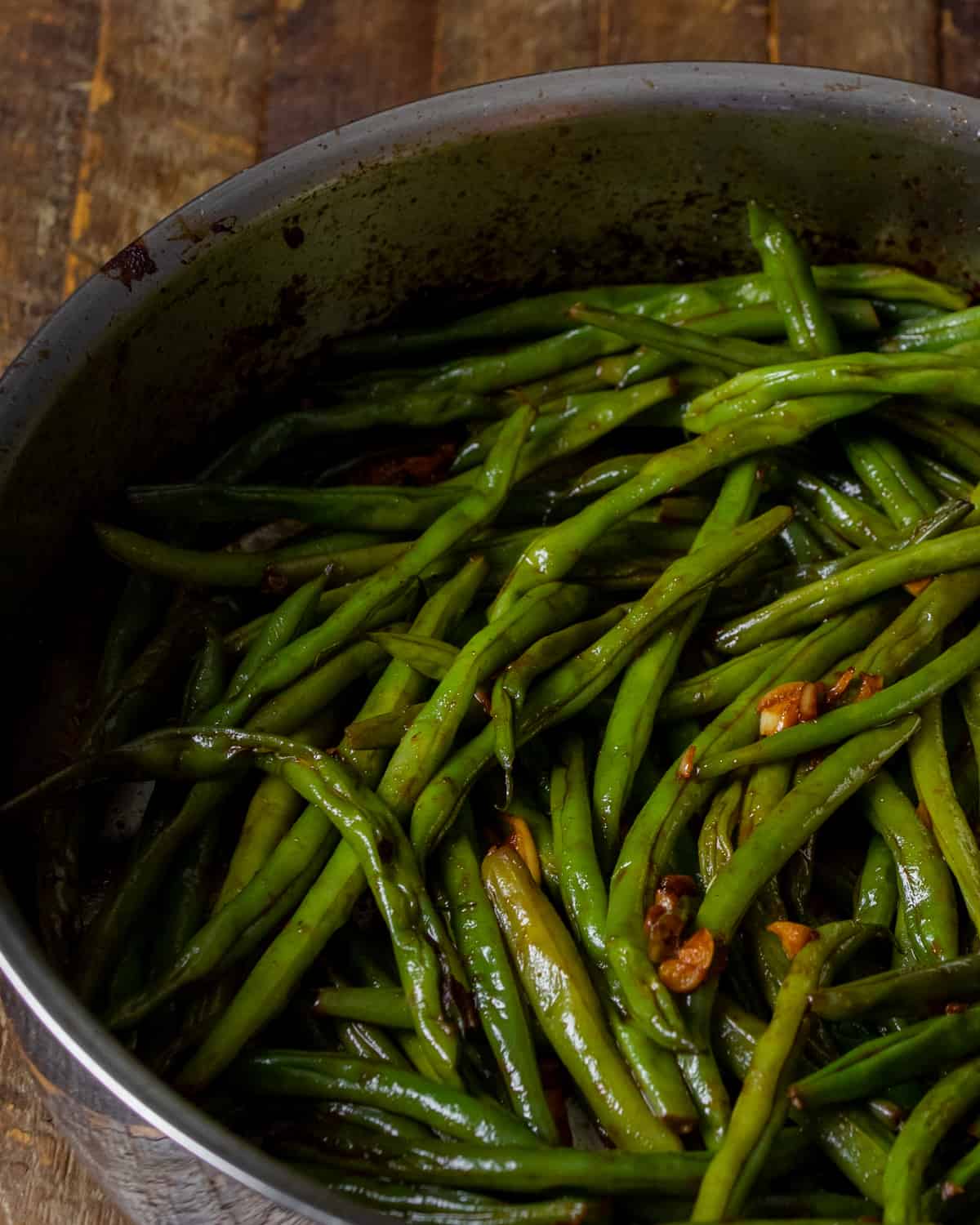 There are lots of ways to cook green beans and I quite enjoy sautéing them but switching up the different sauce. Sometimes I will even toss them with dried fruit and nuts.
Why Are These Green Beans Amazing?
Sriracha hot chili sauce is perfect as a flavour base for these green beans. This, along with the garlic and sesame oil, will coat the beans and pack them with lots of spicy goodness.
Green beans are a quick side dish to make and perfect for a weeknight meal.
These are both healthy and delicious!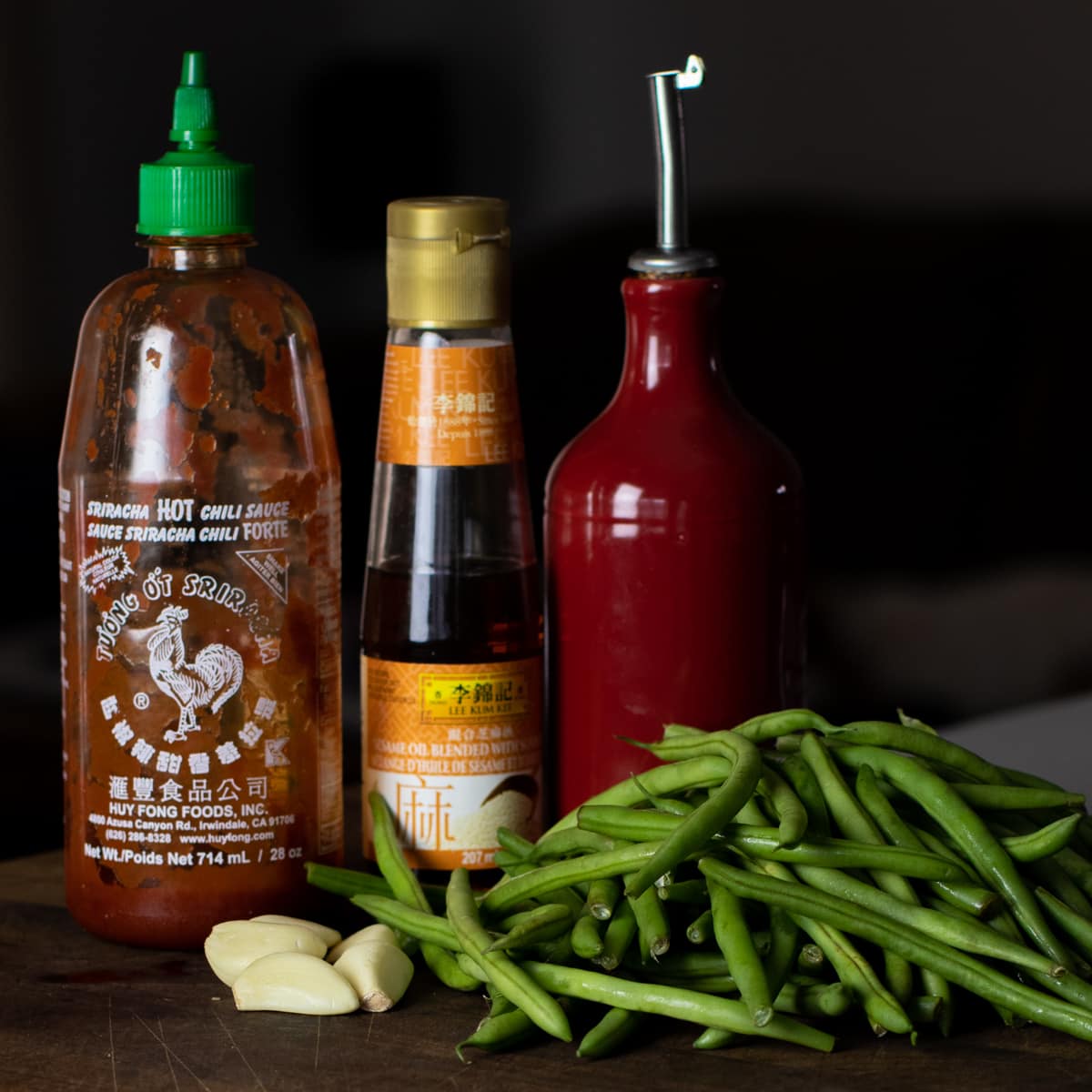 Ingredients You Will Need!
Fresh green beans – make sure the beans are trimmed of any stems that might still be on them.
Oil
Garlic – I mince these garlic cloves so that they are not too finely diced. I like to have some chunks or garlic mixed with the beans.
Sriracha – this sauce is spicy and depending on the level of heat that you desire, you could add more or less sriracha.
Water – this is simply used to help steam the beans a little bit during cooking.
Sesame oil – this kind of oil add a nice flavour to the beans!
Salt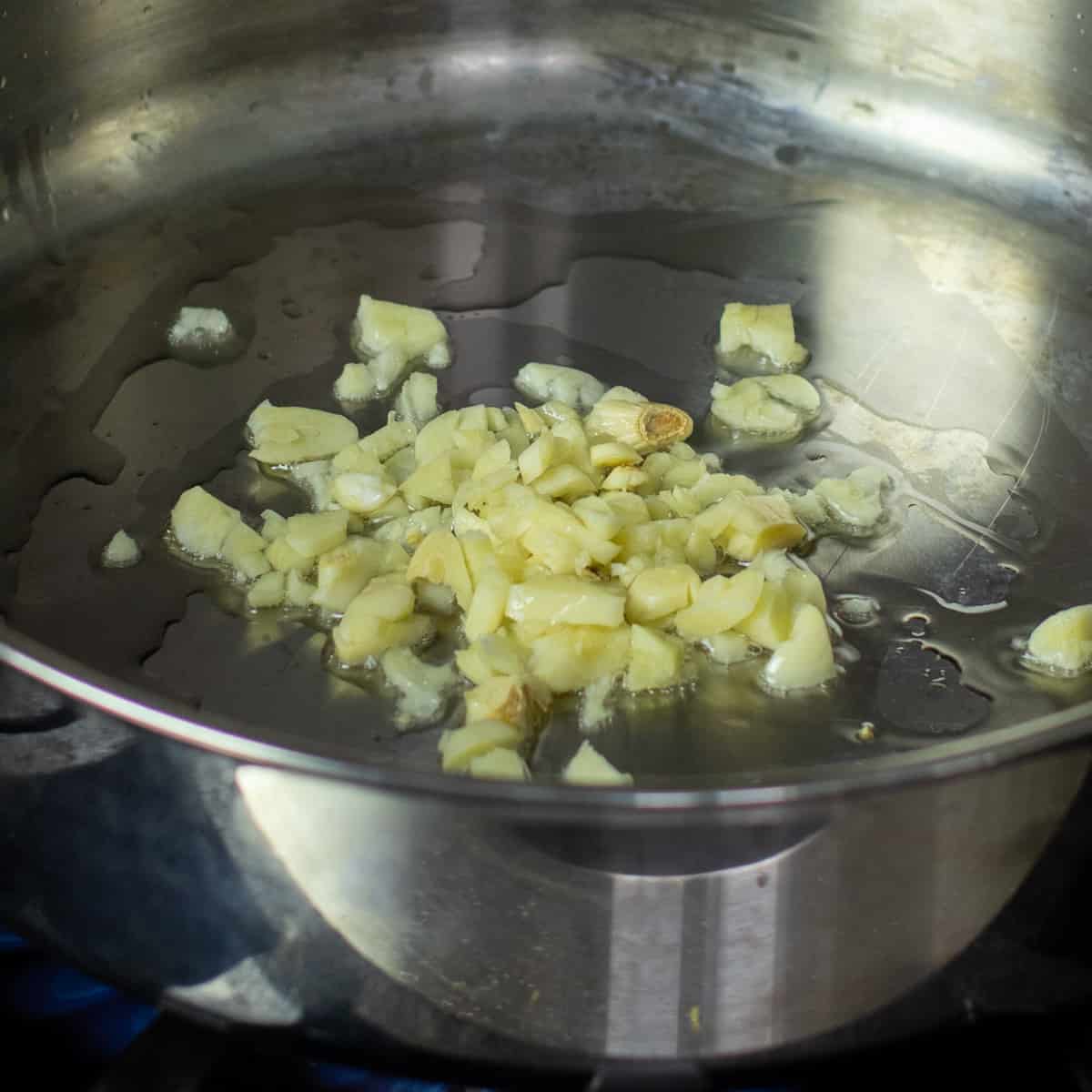 Heat the oil in a skillet over medium heat. Add in the minced garlic and stir. You should hear the oil sizzle right away as the garlic is added.
Cook the garlic for a couple minutes, stirring regularly during this time. Be careful not to cook the garlic too long during this time as it can burn easily and will give the beans a bitter taste.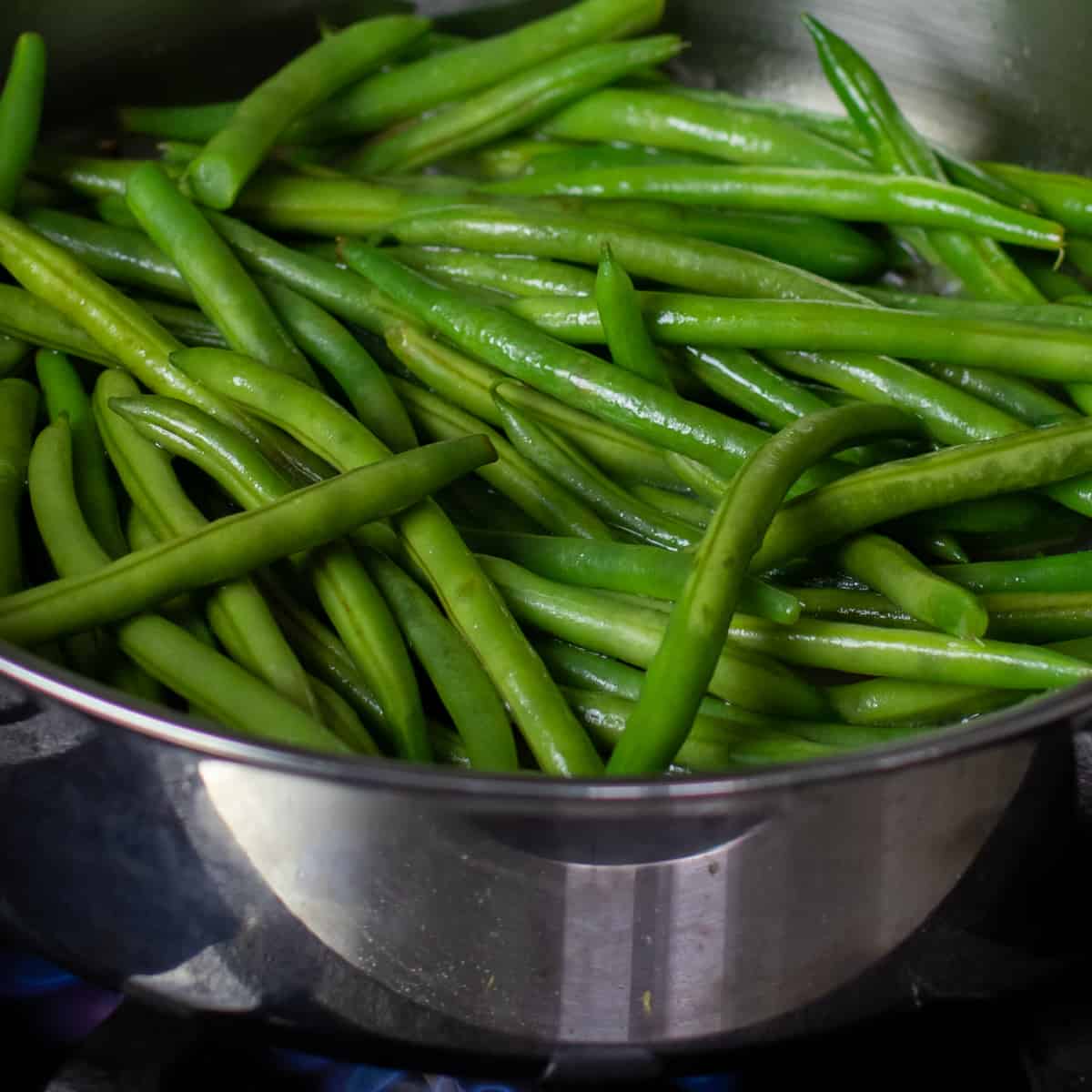 How To Cook Green Beans
Add the green beans and water to the skillet. Cover with a lid and let the beans cook for 3 or 4 minutes. While the lid is on the beans are steaming. I find that this is an important part of cooking these green beans so that they are tender throughout.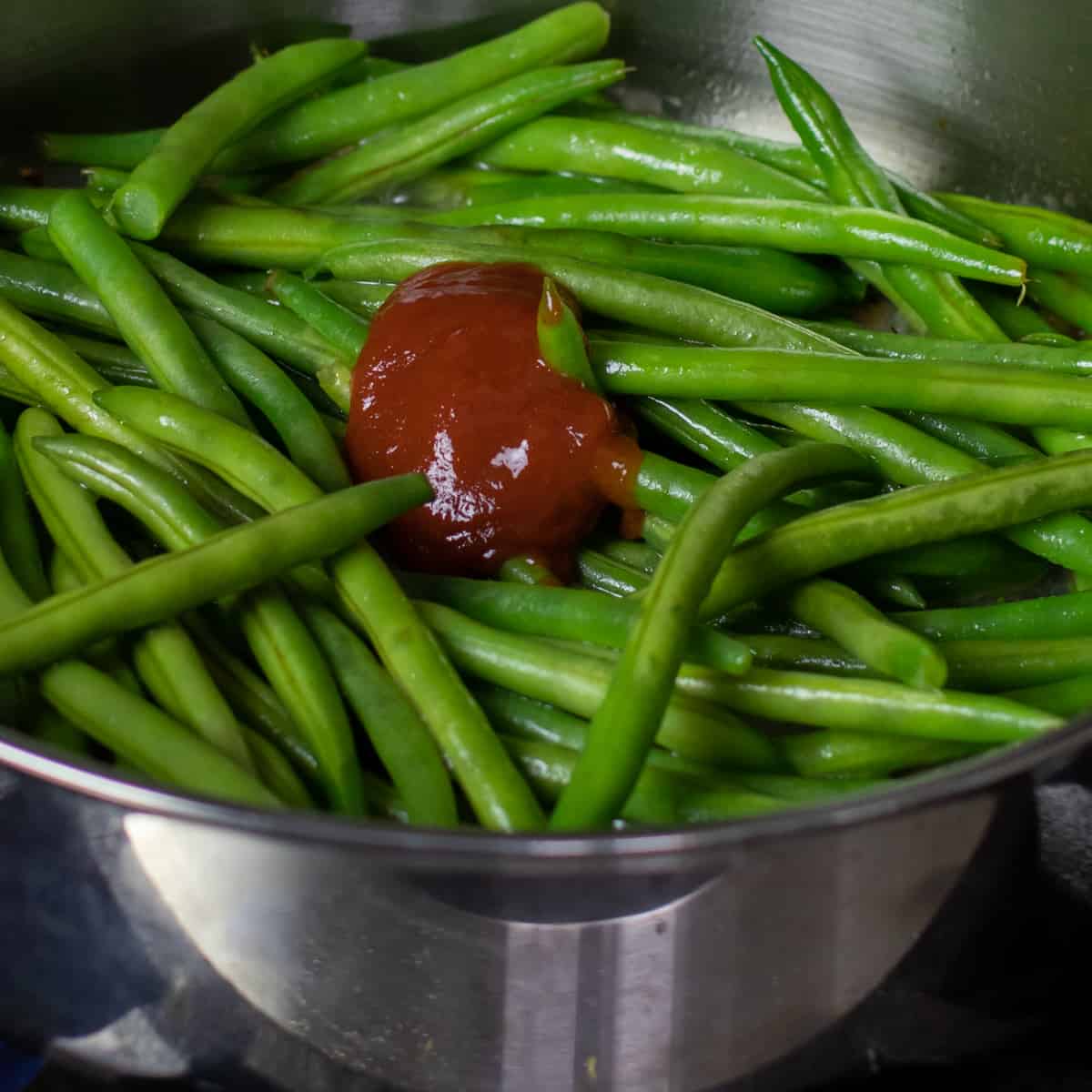 After the beans have had a chance to steam for a few minutes, remove the lid. Stir in the sriracha, sesame oil and salt.
Expert tip: If the water has completely evaporated but the beans are not yet tender, add a little more water and stir.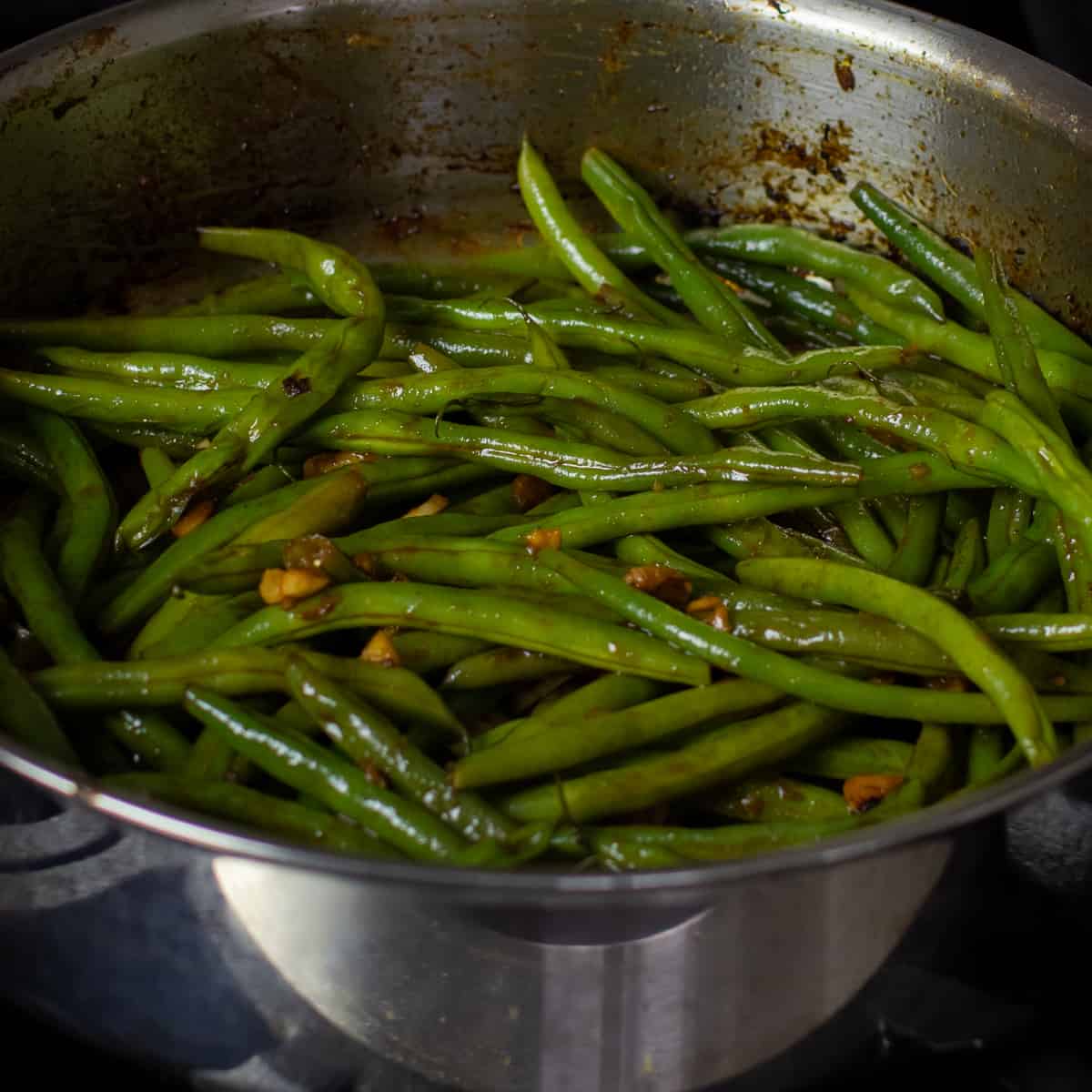 As these sriracha garlic green beans cook, you will be able to see them soften. They will also be nicely coated with a spicy glaze of oil and sriracha.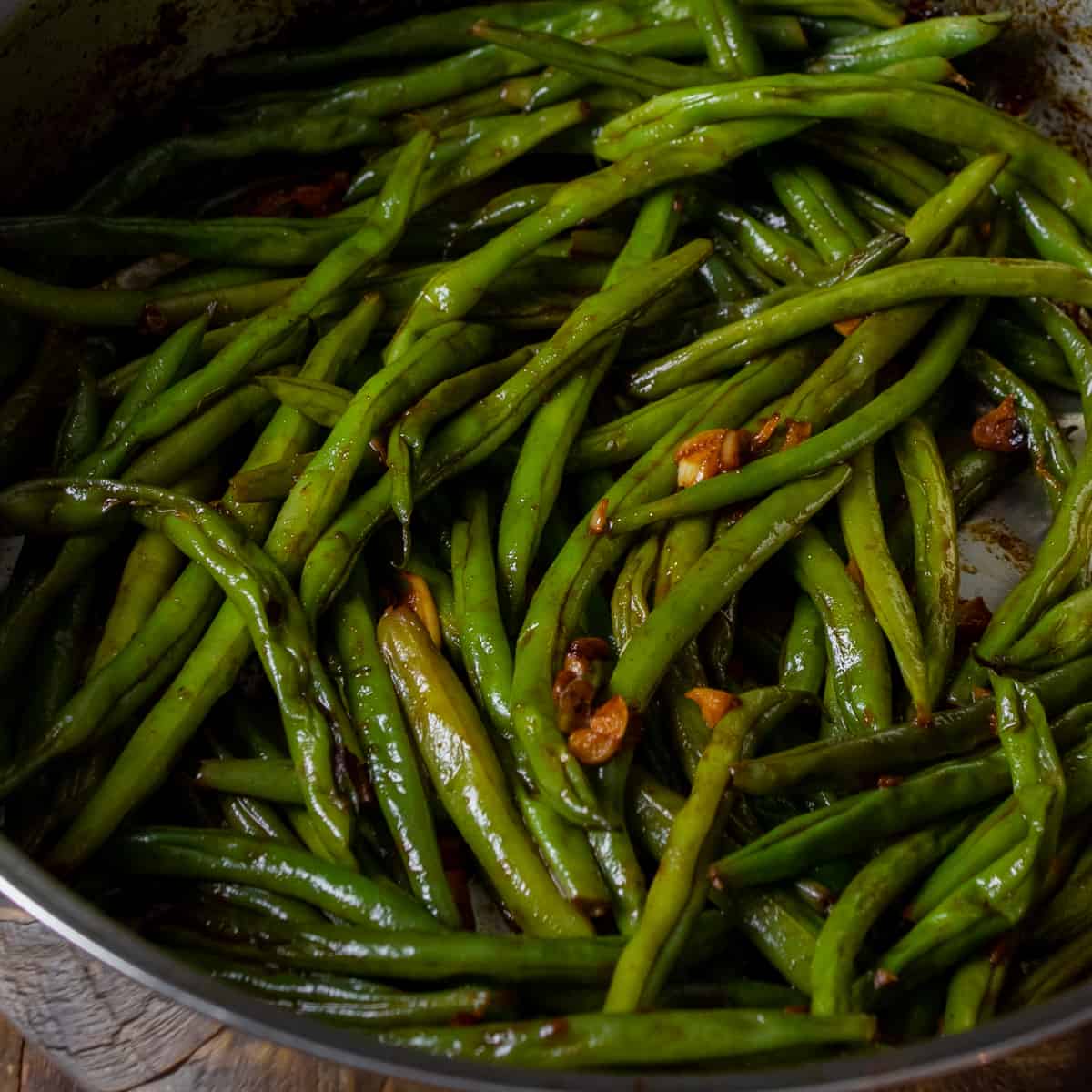 Continue to let these beans cook for around 5 minutes or so. Make sure to stir regularly. The green beans should cook through while also starting to brown and caramelize on the outside.
These sriracha garlic green beans are an amazing side dish and green alongside both potatoes or rice dishes. The beans are quite versatile! I also love serving these with steak, pork chops, chicken or seafood.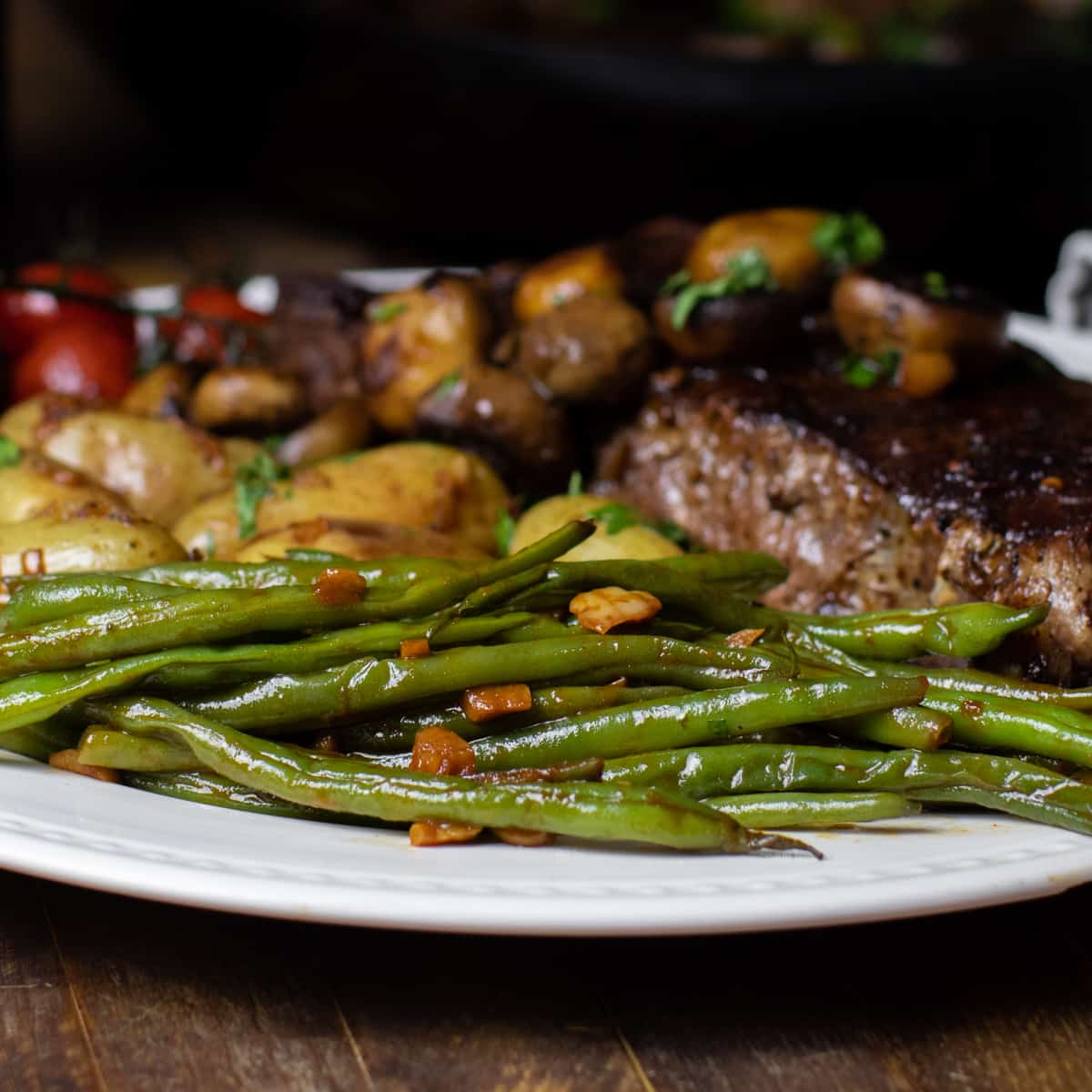 Other Sriracha Recipes!
I love sriracha and add it to lots of dishes. Here are plenty of recipes with this spicy sauce.
Sriracha Garlic Green Beans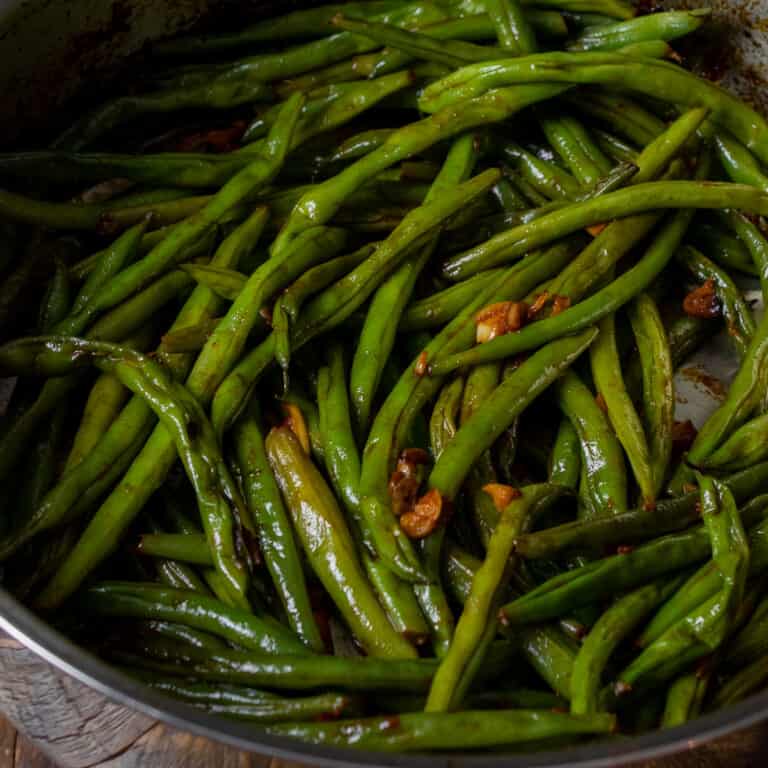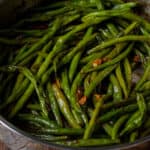 Print
Simple side dish recipe for sautéed green beans with spicy garlic sriracha sauce. Easy instructions for how to sauté green beans.
Servings: 4
Ingredients
1 pound green beans
3 tbsp oil
5 cloves garlic , minced
1/4 cup water
1 1/2 tbsp sriracha
1 tsp sesame oil
1/2 tsp salt
Instructions
Trim the ends of green beans of any stems.

Heat oil in skillet over medium heat and add minced garlic. Sauté for 2-3 minutes, stirring often.

Add green beans and water. Stir and then cover skillet with lid. Cook for a few minutes. With the lid the green beans are essentially steaming.

Remove the lid and stir in the sriracha, sesame oil and salt.

Lower the heat to medium low and continue to cook the green beans until tender. This should take another 3-5 minutes.

Remove from the heat and serve.
Nutrition
Per serving:
Calories: 143kcalCarbohydrates: 9gProtein: 2gFat: 12gSaturated Fat: 1gSodium: 428mgFiber: 3gSugar: 4g