Smoked Honey Sriracha Pork Tenderloin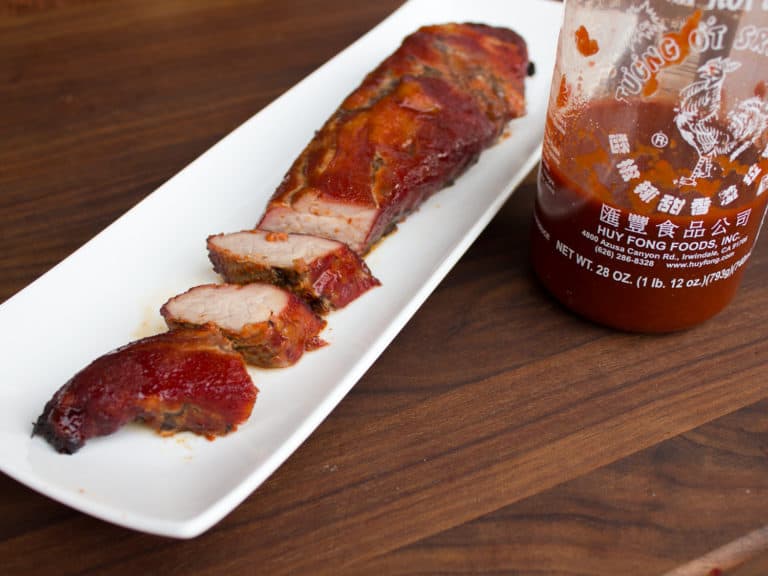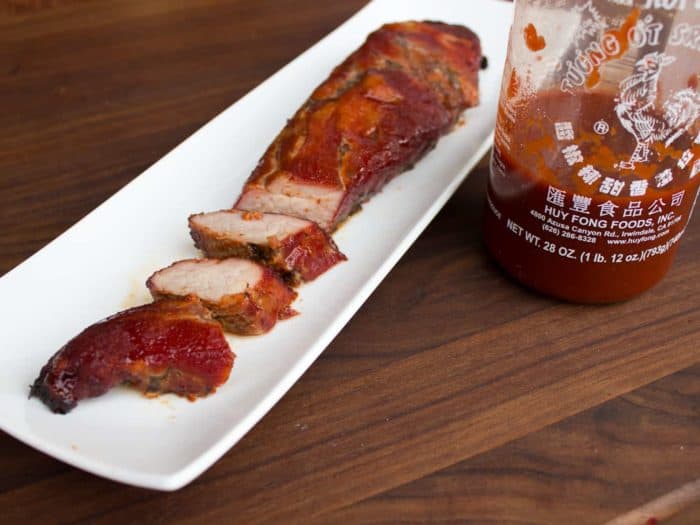 If my recipes on this site are any indicator of what I like to cook, then it would not take long for people to realize that I love smoking pork tenderloin. It's not just smoking either, pork tenderloin is quite likely the cut of meat I cook with most often.
Pork tenderloin is quite an economical cut of meat considering how lean, tender and flavourful it is. I love using it in many different types of dishes. It is an excellent cut of meat for grilling, roasting, slicing into medallions, stuffing, and so much more!
Pork tenderloin is also a great choice to smoke and I have put a number of different recipes on the site including a detailed post for How to Smoke Pork Tenderloin in a Smoker.
I use all different kinds of rubs, pastes, marinades and glazes to coat the pork tenderloin while it is smoked. This provides such a variety of flavours allowing you to make something that goes with the rest of the meal.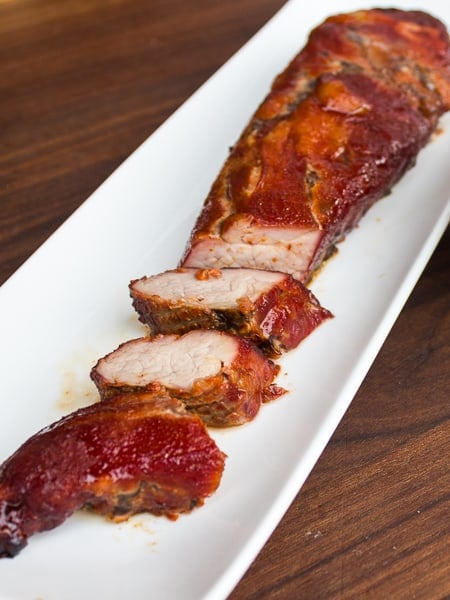 Anytime that I am smoking some food and there is a rack free, I find that I am either putting on a couple pork tenderloins or some Italian sausages to smoke. Even if they are not for that days meal, they are excellent for leftovers.
This time I was looking for a really quick rub or paste to put on the pork. I am always in the mood for something spicy so I pulled the bottle of sriracha sauce from the fridge. I go through sriracha as fast as some others go through ketchup. It has the perfect level of heat for me.
I didn't want just heat, so I also grabbed the jar of honey. Sweet and heat are such a great combination and they create an incredible glaze on the meat while it smokes.
Once the pork tenderloin is rubbed down with the honey sriracha paste, throw it in the smoker. I smoked it at 250F until it reached an internal temperature of 145. Once done, take the pork tenderloin out of the smoker and let it rest for 5 minutes. Then slice it into medallions and serve.
This pork tenderloin tasted awesome with the smokey sweet heat. Don't expect it to last long because this will get gobbled up really quick!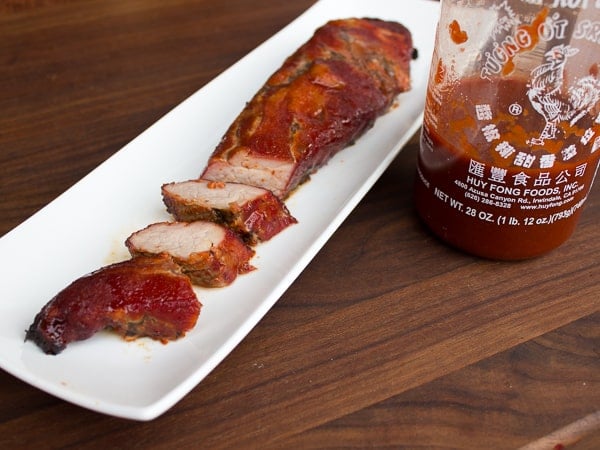 Here are a number of different recipes for smoking pork tenderloins.
Smoked Honey Sriracha Pork Tenderloin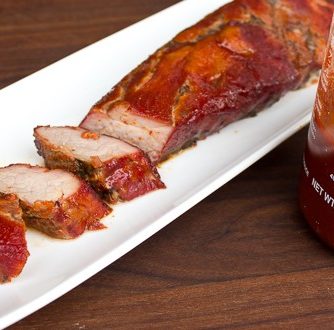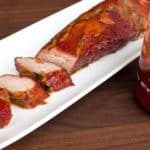 Print
Simple recipe for how to smoke a tender and juicy pork tenderloin with the honey and sriracha paste glaze. Use pecan, oak, hickory, apple or maple wood.
Servings: 3
Ingredients
1 pork tenderloin
2 tbsp sriracha
1 1/2 tbsp honey
1/2 tsp salt
Instructions
In a bowl mix together the sriracha, honey and salt. Spread all over the pork tenderloin so that it is evenly coated.

Set the smoker to 250F using wood of choice (hickory, apple or cherry work great).

Smoke the pork until they reach an internal temperature of 145F, approximately 2 - 2 1/2 hours.

Slice the tenderloin into medallions and serve immediately.
Nutrition
Per serving:
Calories: 216kcalCarbohydrates: 9gProtein: 35gFat: 4gSaturated Fat: 1gCholesterol: 109mgSodium: 706mgSugar: 9g