These stir fried snow peas are the perfect quick side dish and great alongside rice, noodles and much more!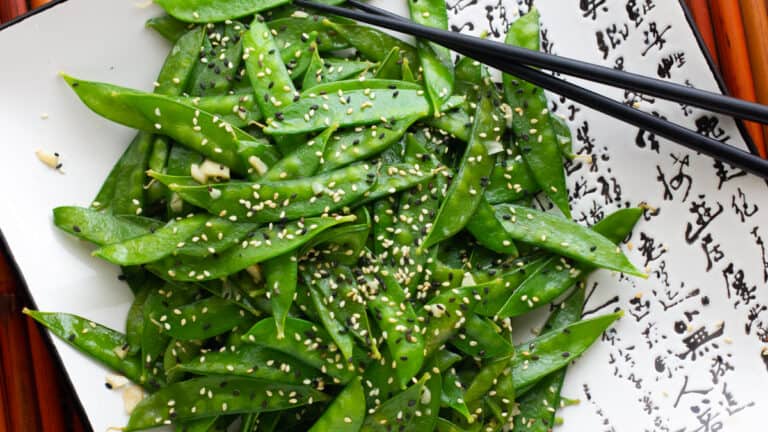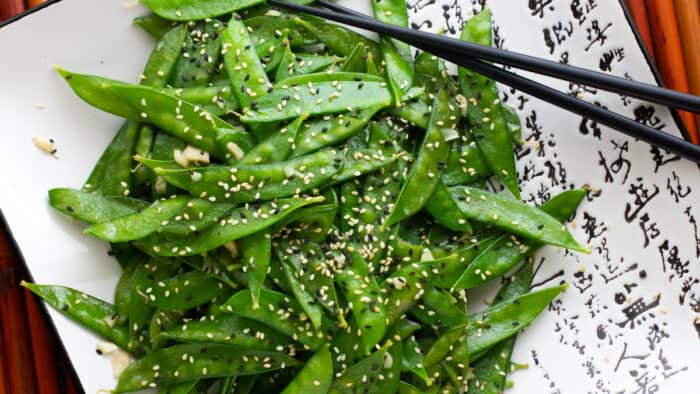 Any time I am able to make a side dish that is both super quick to make, but also tastes amazing, is a huge win for me. These garlic sesame snow peas are a huge hit in our home, and while it is great with an Asian inspired dish, it is good with almost anything.
Stir fried snow peas have a bright fresh flavour with a great crunch. The sauce that these are cooked in have a blend of salt, spicy and sweet. All that with the background flavour of the sesame oil.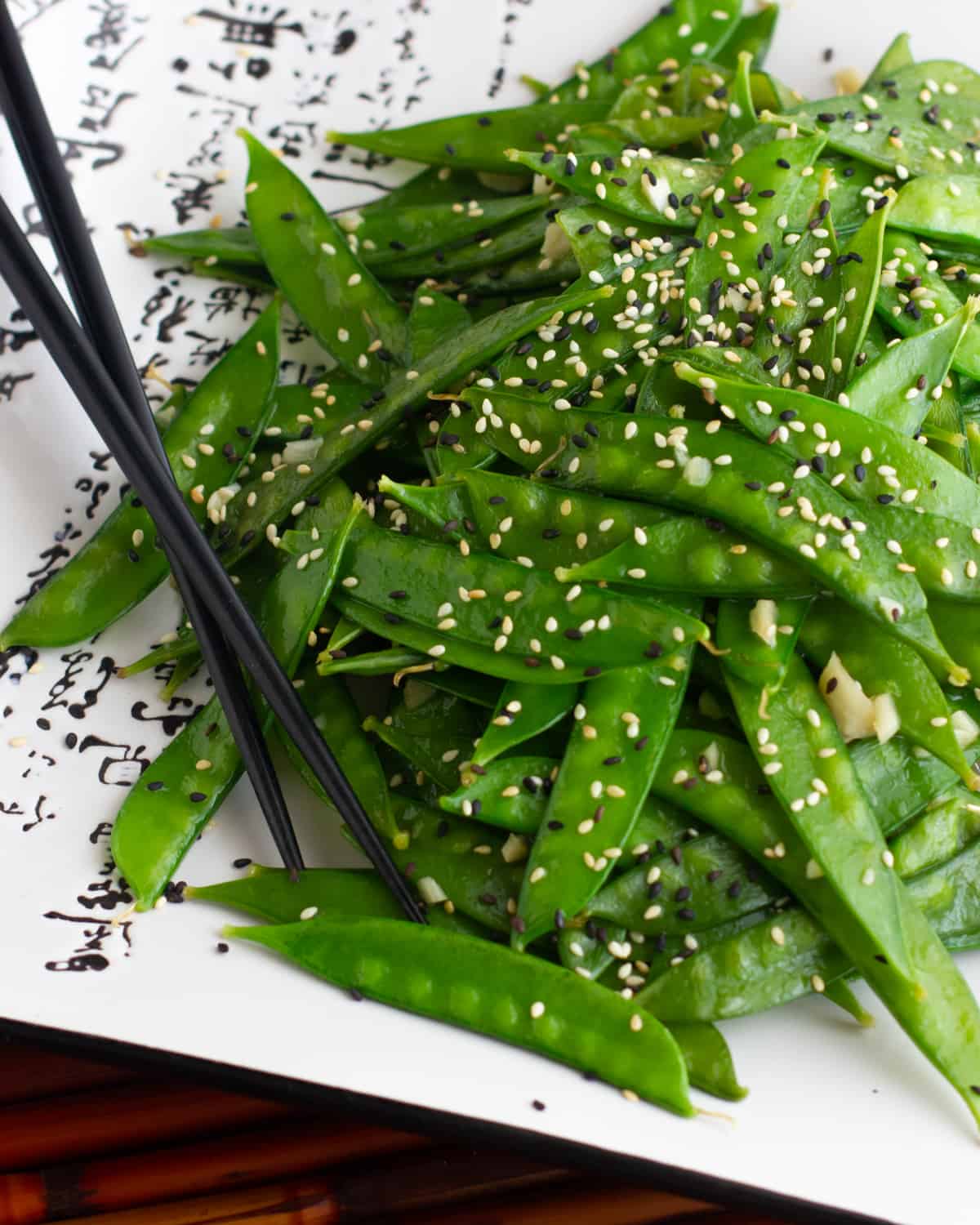 Ingredients You Will Need
Preparing garlic sesame snow peas is very easy and takes just minutes to cook. The sauce is the hero of this dish because it gives such a complex flavour profile with just a handful of ingredients.
Snow peas – sugar snap peas will also work great!
Garlic cloves – mince these cloves so there are small chunks.
Oil – vegetable, canola, or sunflower all are great choices.
Soy sauce
Sesame oil – uses just a small amount but really adds to the flavour of the dish.
Sriracha sauce – depending on how spicy you like your food, you could increase or decrease the amount of sriracha you use.
Honey – adding a small amount provides a hint of sweetness that seems to bring everything together!
Water – just a little bit to help steam the snow peas slightly during cooking.
Toasted sesame seeds – I use both black and white seeds but if you only have white, that is just fine.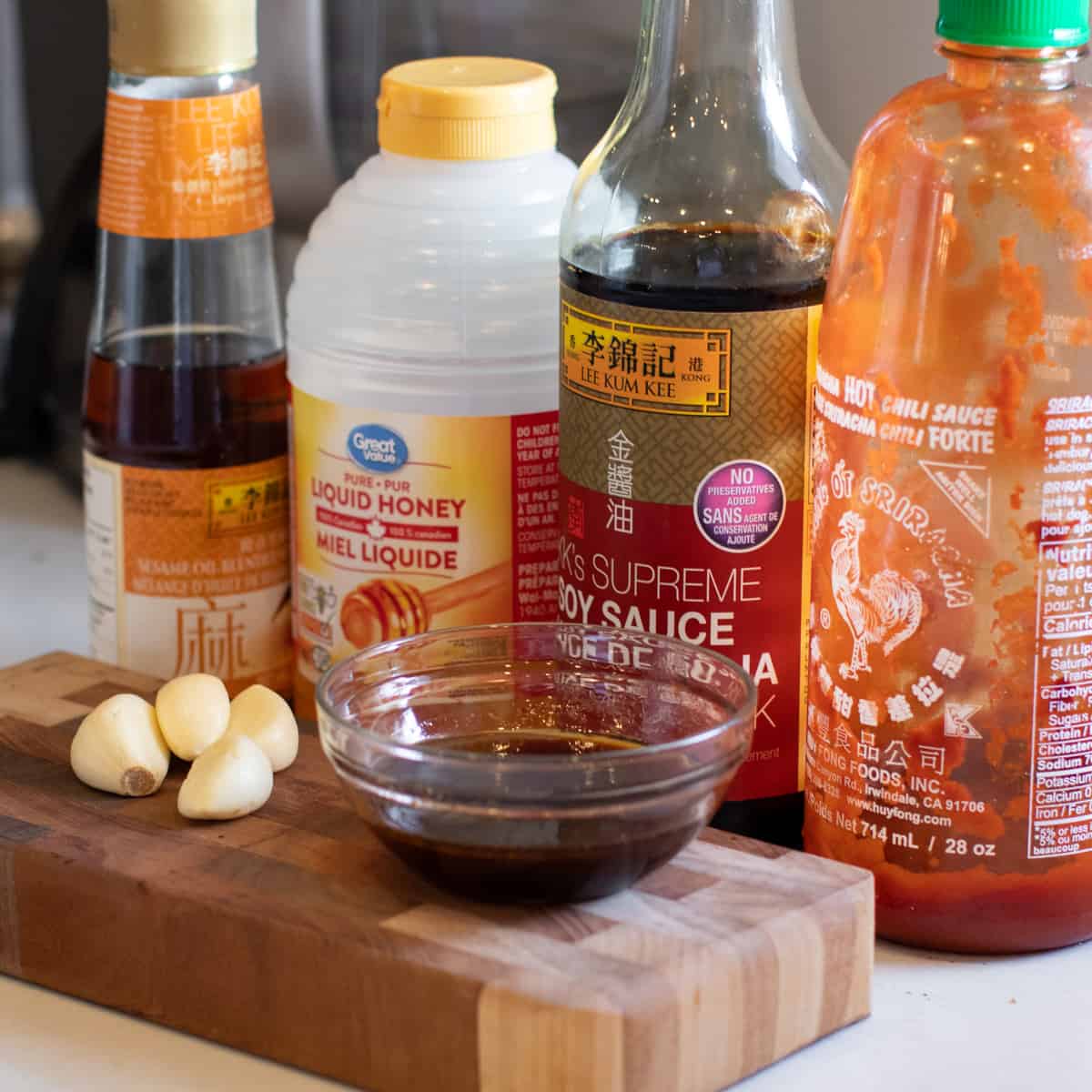 Serve Alongside Rice
My favourite way to have these garlic sesame snow peas is with some rice. Spoon some of this on a bed of rice and let the sauce mix in to give the rice plenty of flavour. A plate of snow peas and rice are perfect with almost any meat main dish. They are great with chicken, pork, salmon, shrimp, beef and more!
Other Vegetables Work Great Also!
While I love sautéed snow peas, the sauce for this dish could be used with many other different vegetables. I have tried this with broccoli and green beans and both are excellent with this garlic and sesame flavoured sauce.
Some other vegetables that would be great are zucchini, baby boy choy, mushrooms and carrots. You could even use a sliced onion and pepper with some vegetables and make a stir fry with this sauce.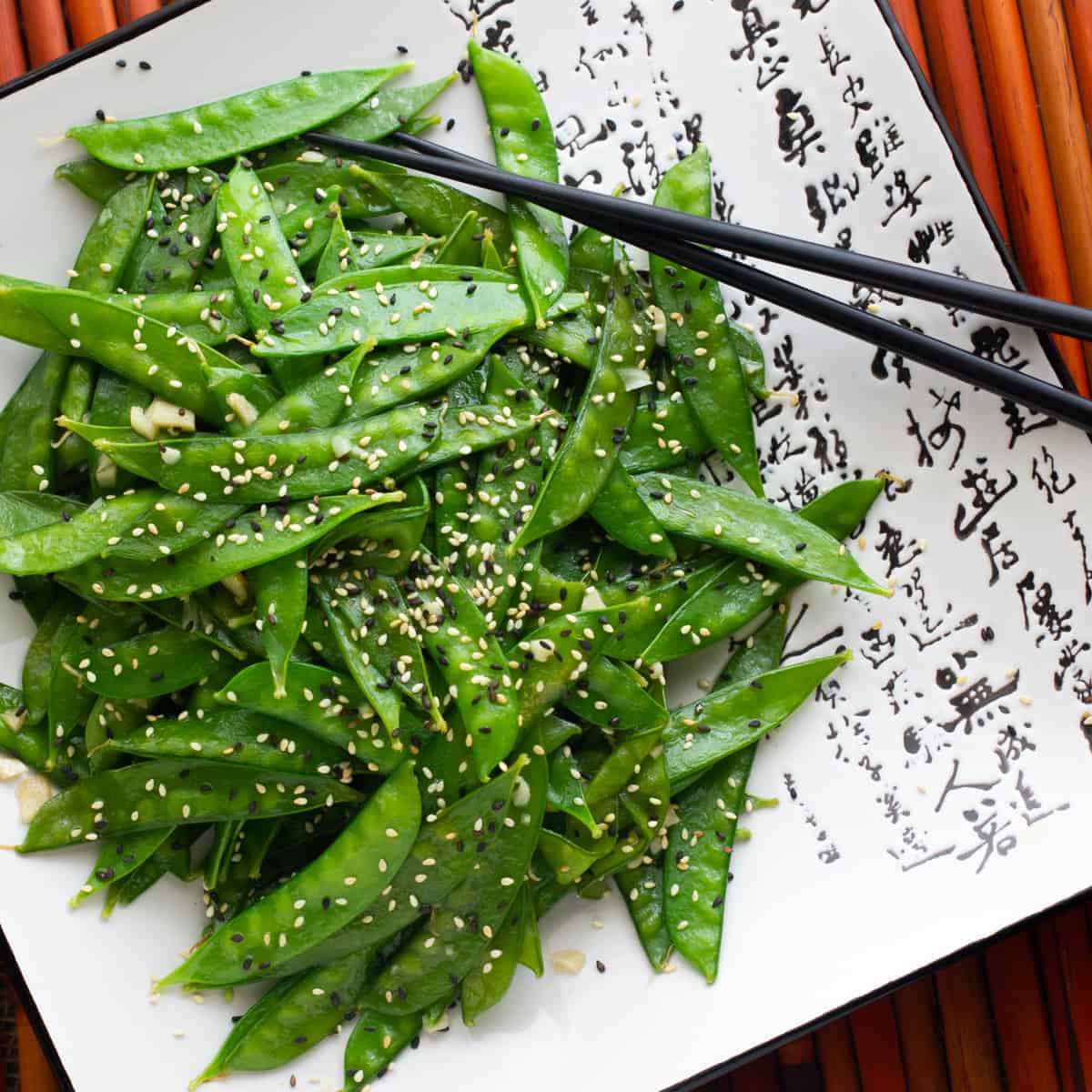 Perfect Accompaniment Recipes!
These garlic sesame snow peas are a simple side dish but very flavourful. They go very well with any of these recipes!
Garlic Sesame Snow Peas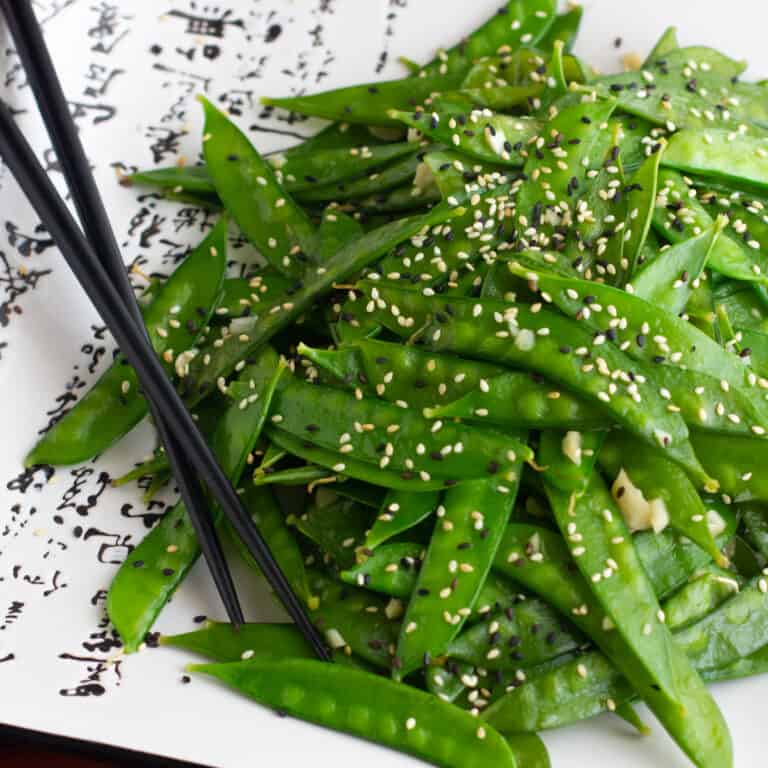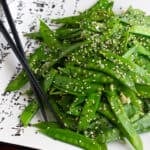 Print
Stir fried snow peas with garlic, soy sauce, sriracha and sprinkled with sesame seeds. Great with rice, honey garlic drumsticks and more!
Servings: 4
Ingredients
3 tbsp oil
1 pound snow peas
4 cloves garlic , minced
1 tsp sesame oil
1 tbsp soy sauce
1 tbsp honey
2 tbsp water
1 tsp sriracha sauce
1/2 tbsp toasted sesame seeds
1/2 tbsp toasted black sesame seeds
Instructions
Heat oil in a wok or skillet over medium high heat.

Add snow peas and garlic and toss to coat in the oil. Cook for 1-2 minutes, stirring often.

In a separate bowl, stir together the sesame oil, soy sauce, honey, water and sriracha.

Pour over the snow peas and toss. Reduce heat to medium and cover with lid. Cook for 4-6 minutes or until the snow peas are tender.

Remove from the heat, garnish with toasted sesame seeds and serve.
Nutrition
Per serving:
Calories: 184kcalCarbohydrates: 15gProtein: 4gFat: 13gSaturated Fat: 1gSodium: 284mgFiber: 3gSugar: 9g