Bacon Candy aka Pig Candy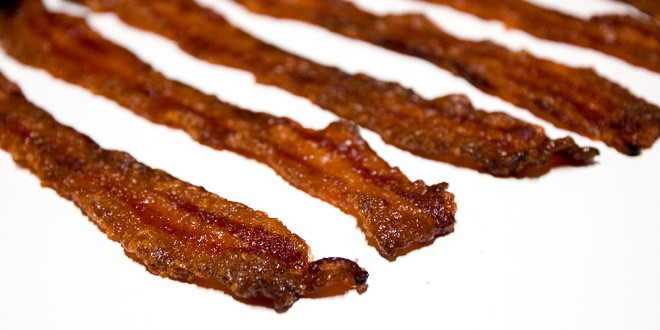 Valentine's Day is approaching and you may be trying to decide what you are going to make for your loved one. Some people love chocolate but there are others that prefer something different than the traditional candies and chocolates. If that is your special someone then this bacon candy may be for you!
If you have never had bacon candy, you are in for a real treat. I need to admit that I have a massive love for bacon. Bacon is great on its own, but it makes so many other dishes better. Initially I thought that a sweet candied bacon would not work, but I was so wrong. My first ever bite of bacon candy caused me to actually laugh. It was a laughter of joy. Where had bacon candy been all my life?!?! There is really no other taste like it.
Bacon candy is great as a snack all on its own. It is also awesome chopped and added into other things. A few weeks ago I chopped up some bacon candy and added it to some spicy buffalo nuts that I got from Cassie at Bake Your Day. Her recipe for those are here. The bacon candy with these spicy nuts was out of this world!
So, back to Valentine's Day, this could be the perfect "I love you" gift to the love of your life.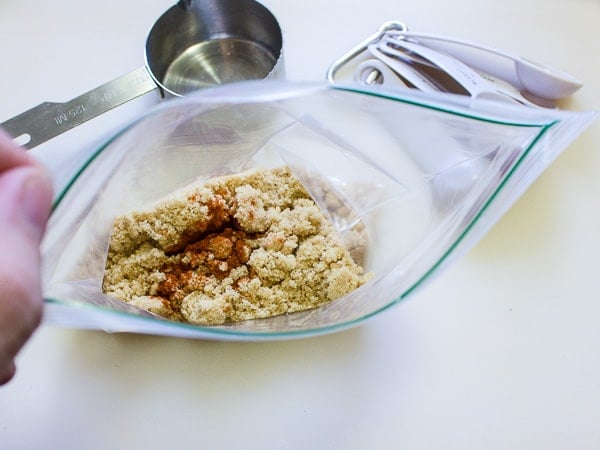 Mix together the brown sugar and cayenne in a bag and then toss the bacon in the sugar mixture till coated.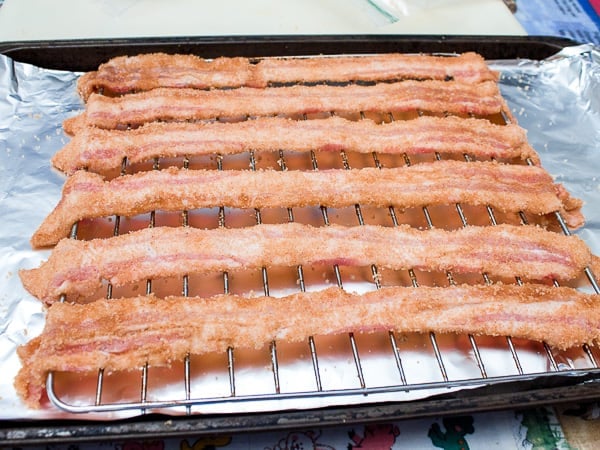 Make sure you line the sheet with foil otherwise it will take you ages to scrape the buildup on the sheet!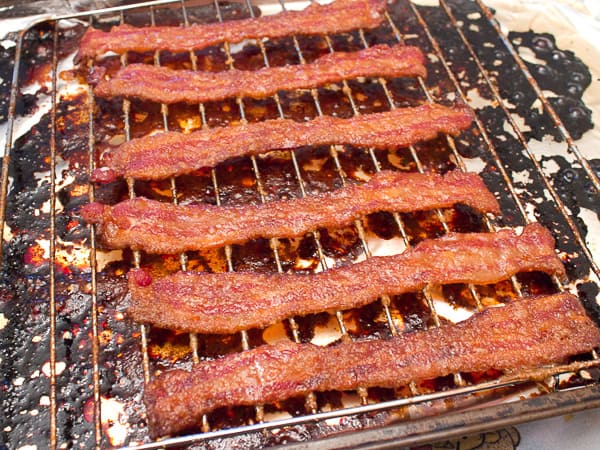 Watch the oven closely as it can start to smoke. The smoke is not the bacon but usually from the drippings.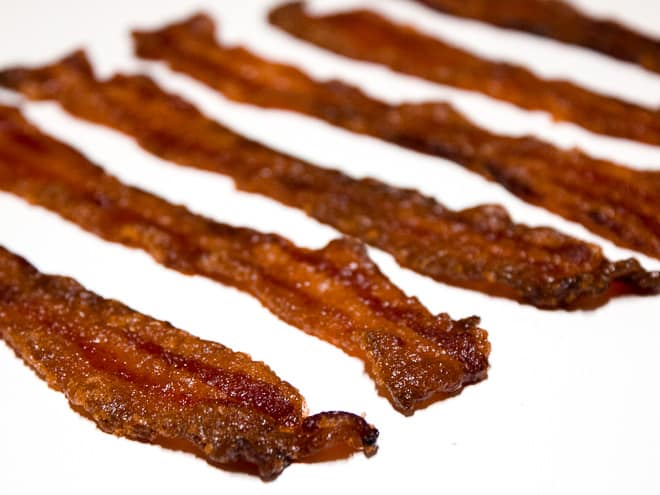 This bacon is sweet, smoky and super delicious!!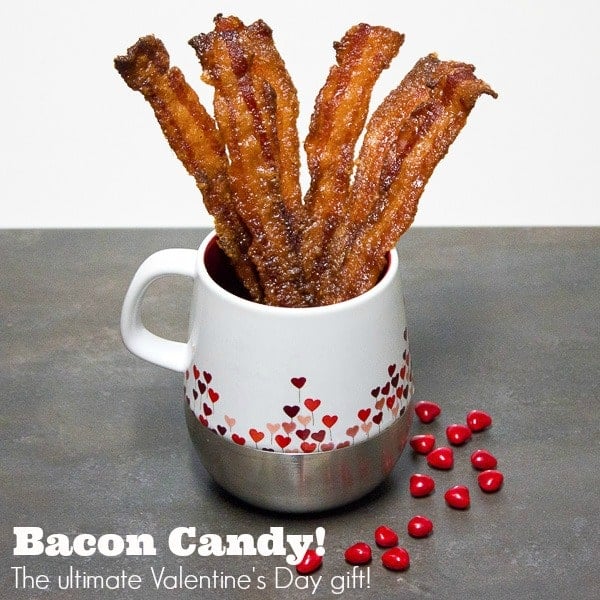 Bacon Candy aka Pig Candy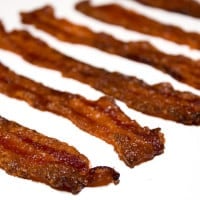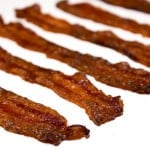 Print
Bacon candy is smoky, salty, sweet and spicy. A unique flavour that is so easy to make! Brown sugar, cayenne pepper and bacon - that's all!
Servings: 6
Ingredients
6 strips of bacon
1/2 cup brown sugar
1 tsp cayenne pepper
Instructions
Line a baking sheet with foil, keeping the shiny side down. Place a cooling rack on top of the foil.

Dump the brown sugar and cayenne pepper into a zip lock bag. Seal and shake it to mix together.

Put one strip of bacon at a time in the ziploc bag. Seal the bag and shake it so that the bacon is evenly coated with the spicy sugar.

Lay the bacon on the wire rack. Continue with the remaining bacon.

Bake in a 375F oven for around 20 minutes. You may want it in a little longer if you like it really crispy.

Cool on the wire rack.
Nutrition
Per serving:
Calories: 162kcalCarbohydrates: 18gProtein: 3gFat: 9gSaturated Fat: 3gCholesterol: 15mgSodium: 151mgFiber: 1gSugar: 18g