Caramel Peanut Butter Apple Dip
This dip is perfect for apples, bananas and even cookies. Creamy with the flavour of marshmallow, peanut butter and caramel.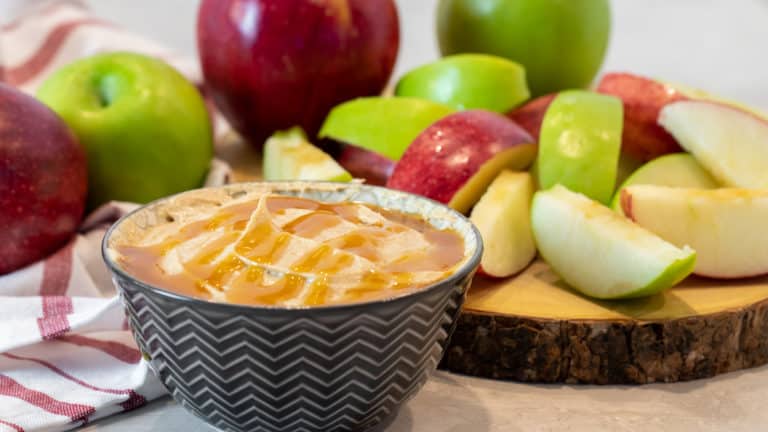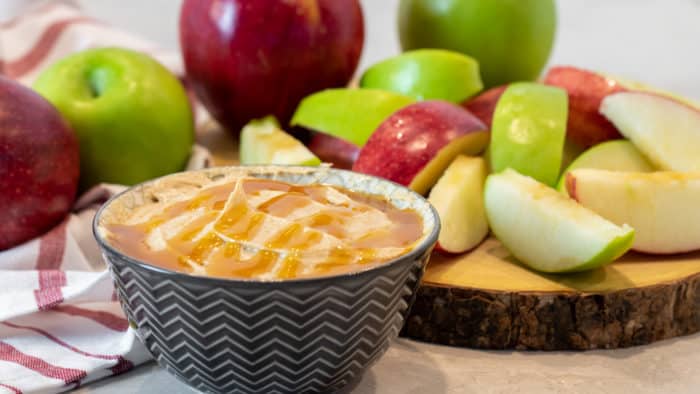 The kids are always hungry when they come home from school. I like to have stuff ready for them to snack on when they walk through the door. We always have a fruit basket full of apples, bananas and other fruit. This caramel apple dip recipe is perfect to go alongside some fresh fruit. This dip is simple to make and uses just four ingredients: cream cheese, peanut butter, marshmallow fluff and caramel sundae sauce.
Apples and caramel – apples and peanut butter; both combinations are incredible. This dip is so creamy due to the cream cheese and marshmallow creme. I have to say, I LOVE marshmallow creme.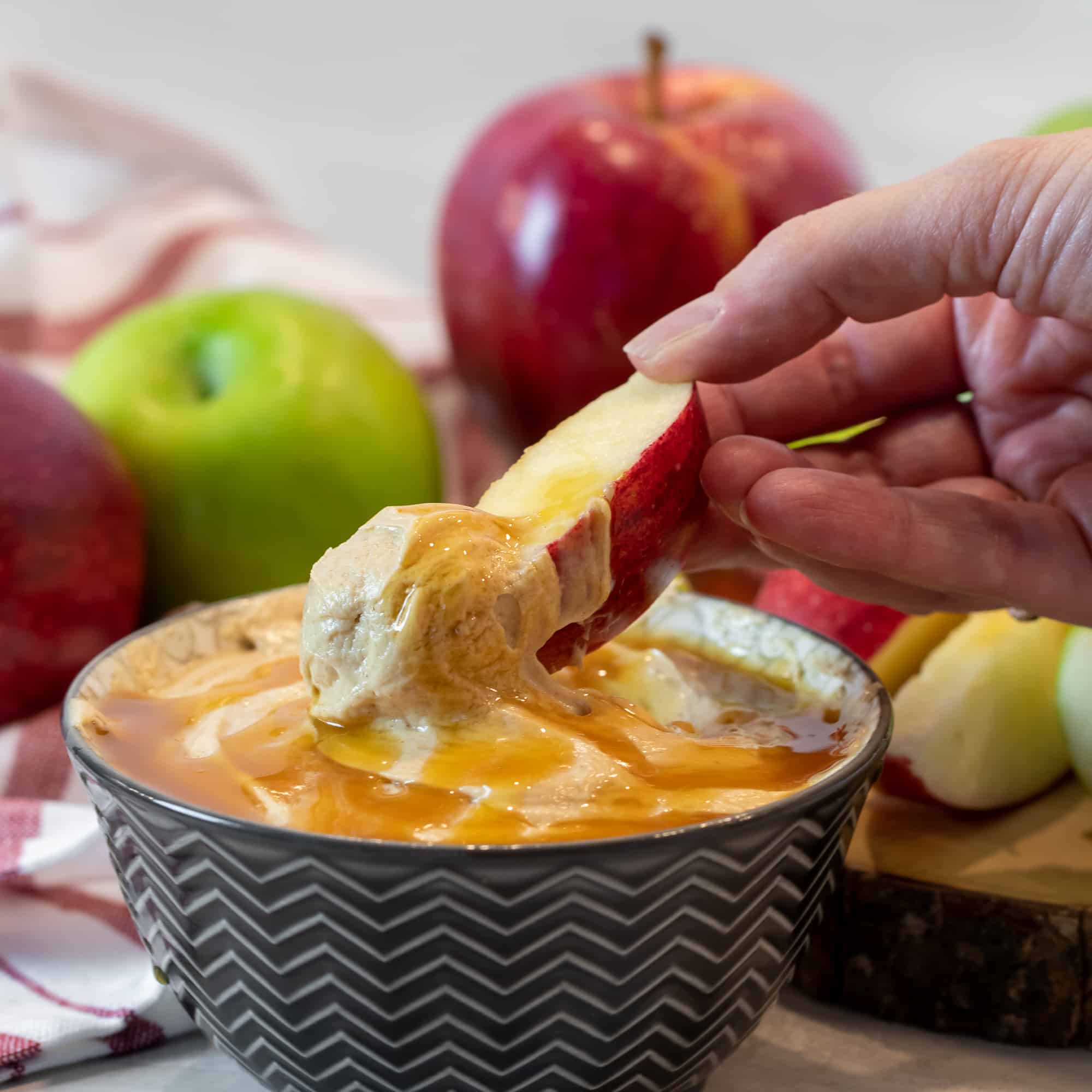 I have lots of different 'after school' snacks. Since the kids always come home hungry, I like to have a number different things that I rotate around for them to eat. Some are especially good for those days when they bring friends home after school. Here are some of my recipes: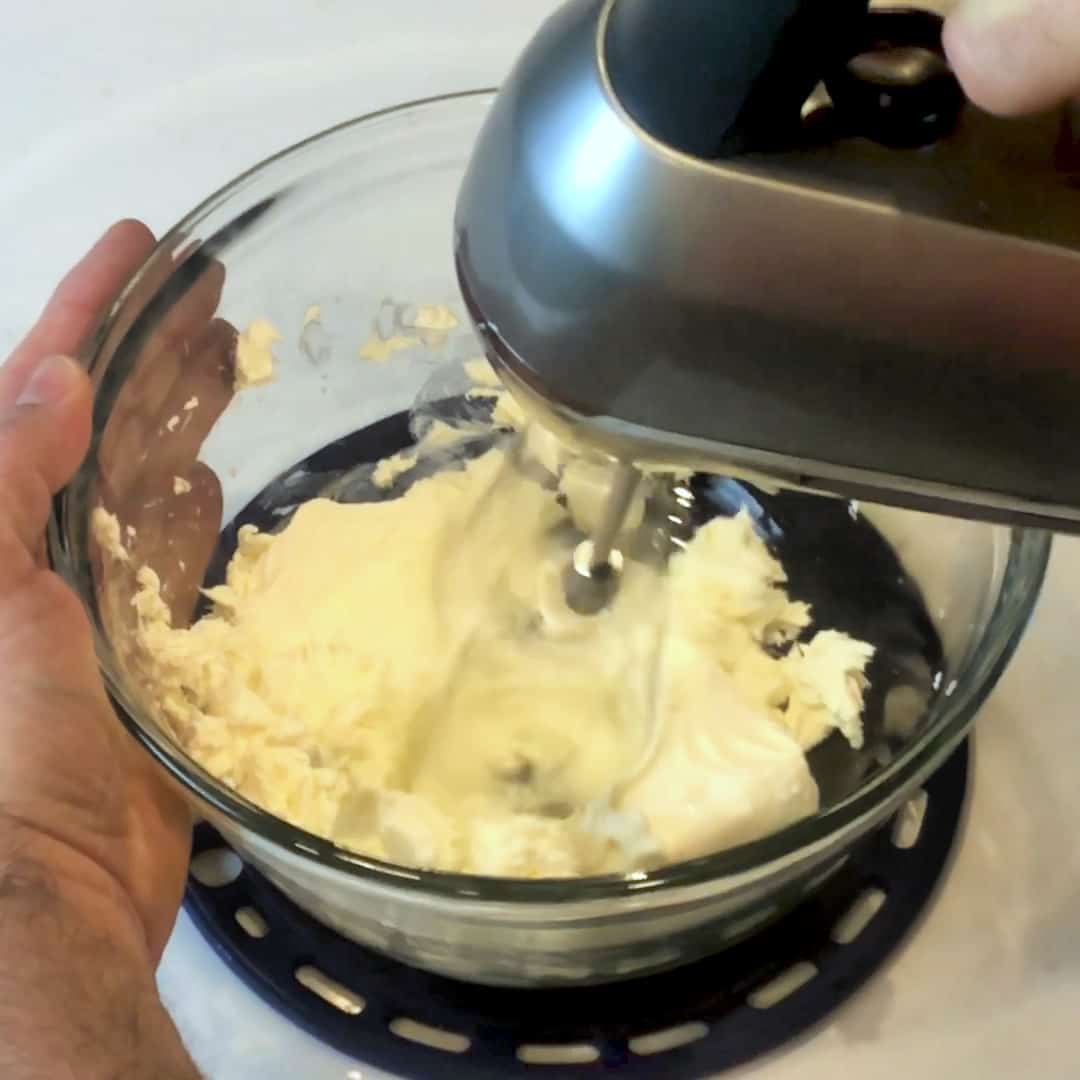 The first step in this caramel apple dip is to beat the cream cheese. While you can beat everything together right away, I find that beating the cream cheese first, results in a creamier and more whipped consistency for the dip. Just beat it until it is a smooth consistency.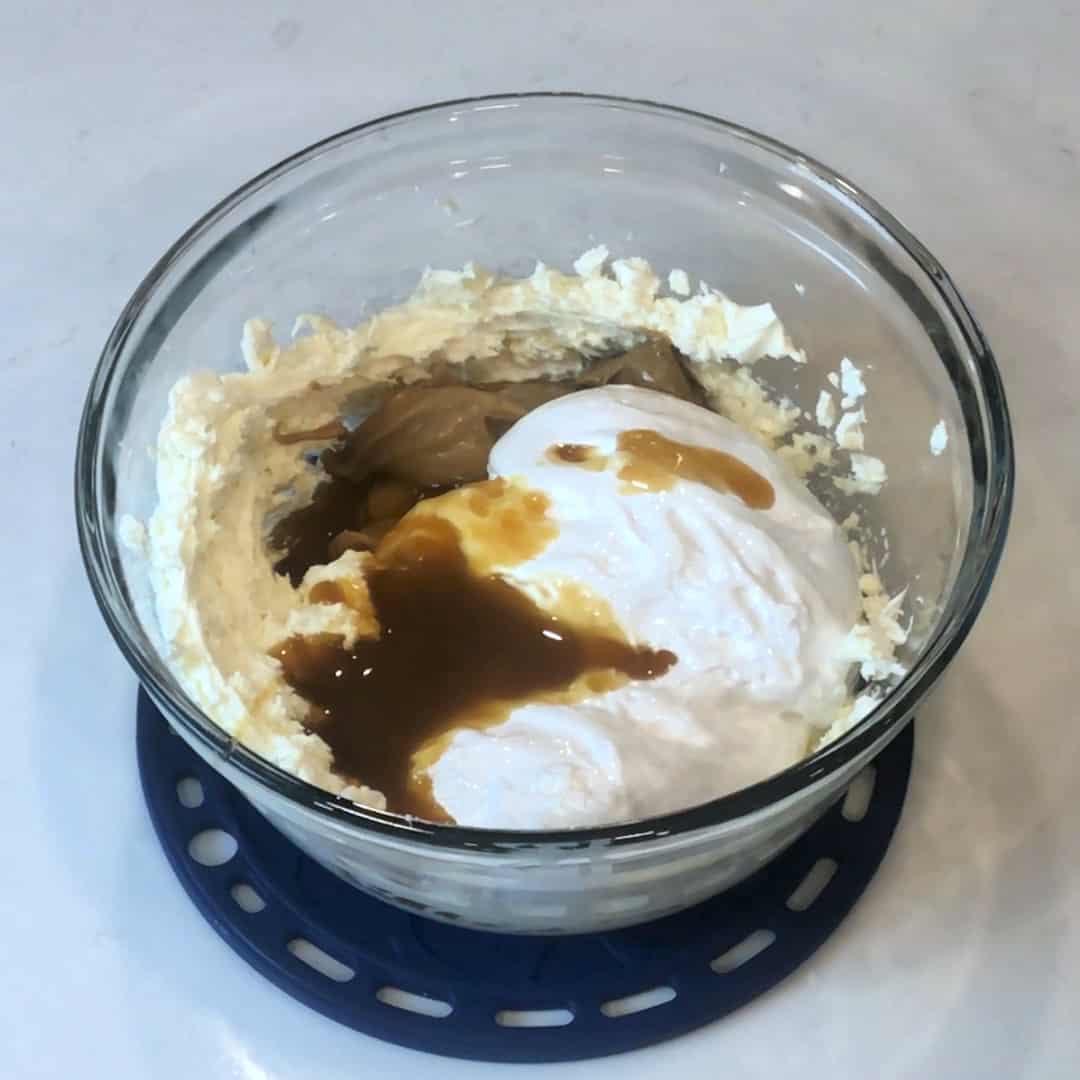 Once the cream cheese is soft and smooth, add the rest of the ingredients to the bowl. I use creamy peanut butter because I like the dip to be smooth. The marshmallow cream/creme really helps to make this dip light and fluffy. With regards to the caramel sauce, I use the ice cream sundae sauce. I always keep this on hand and it is perfect for for this dip.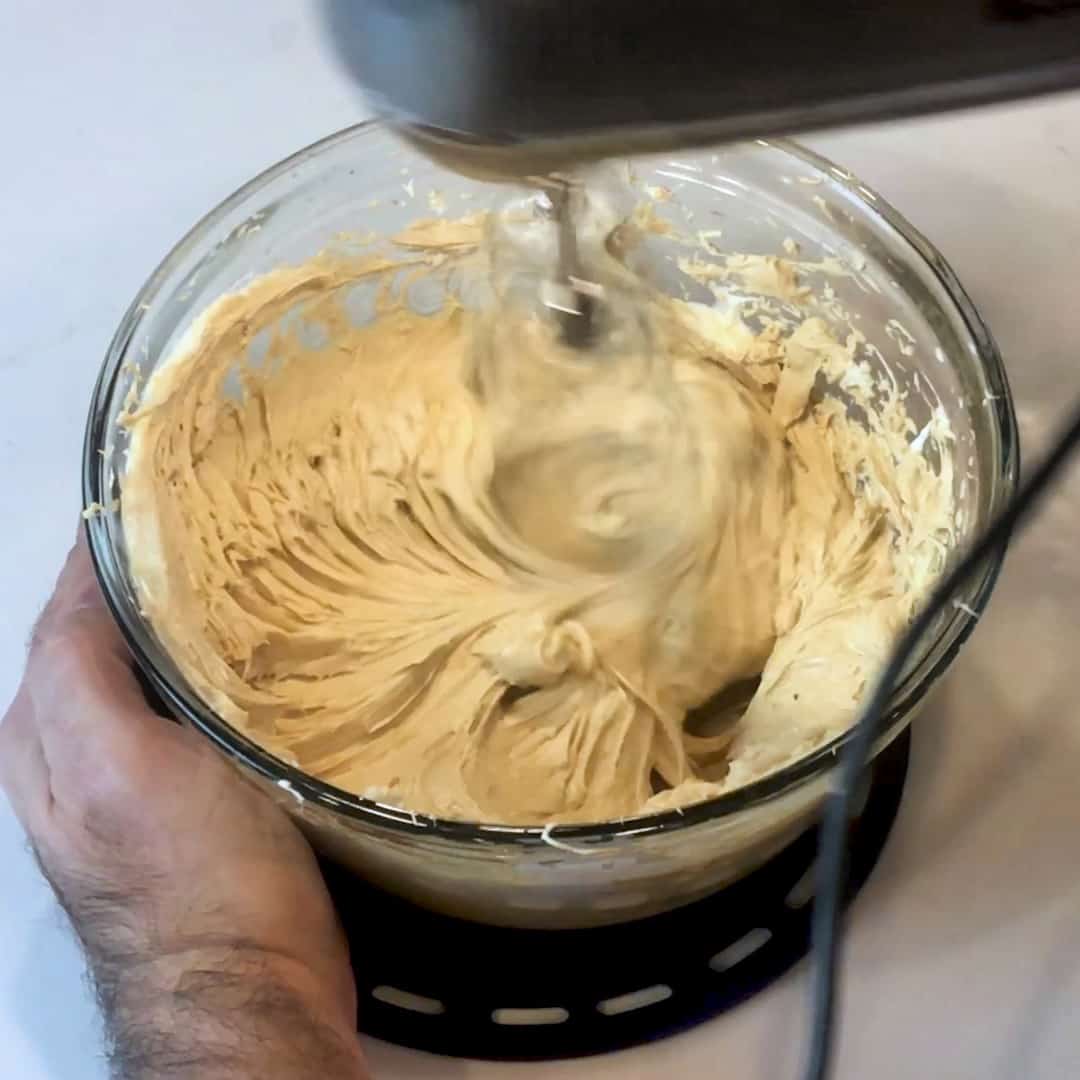 Use the electric hand mixer to beat the dip until it is smooth and creamy.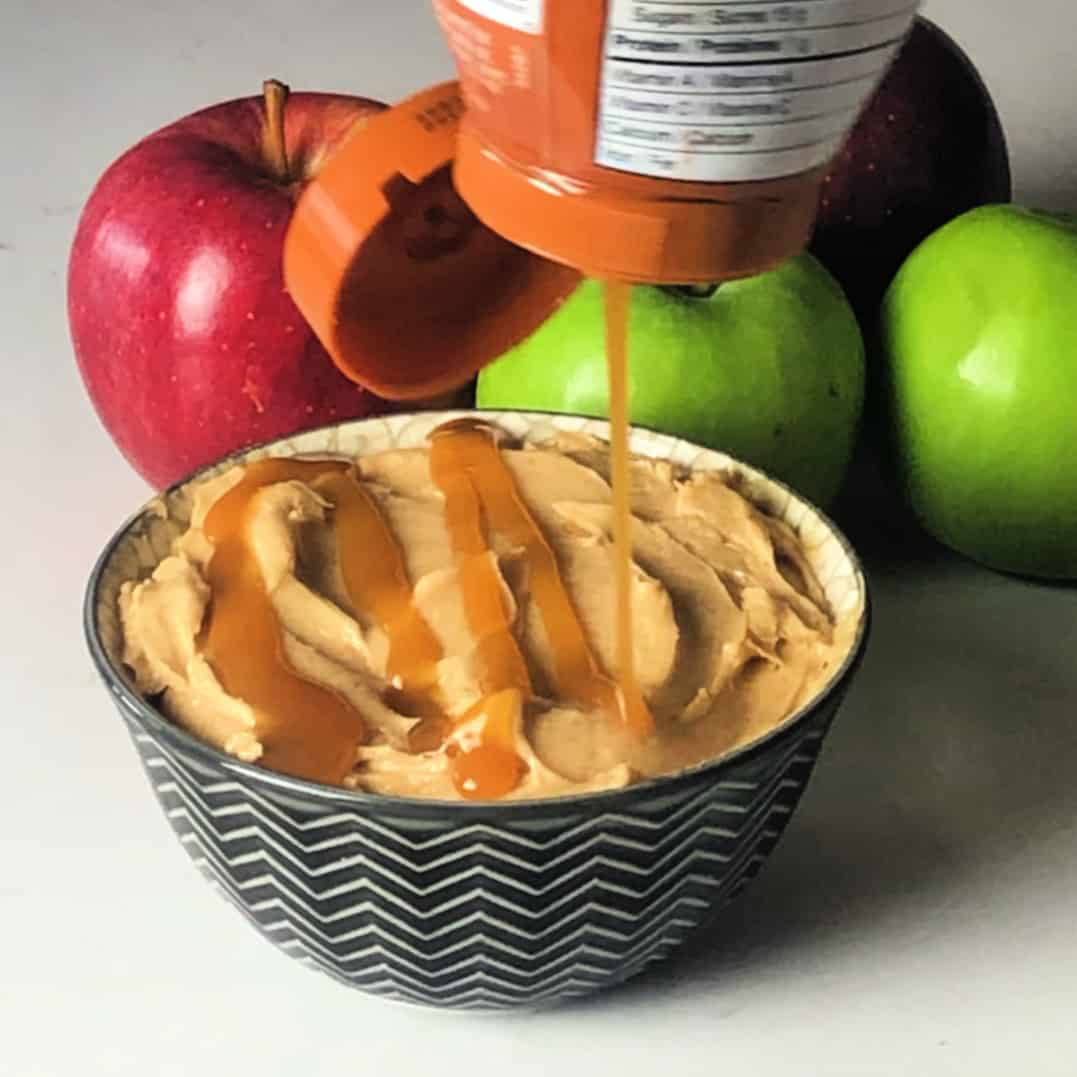 I like to drizzle a little more caramel sauce on top of the dip, when it is ready to be served.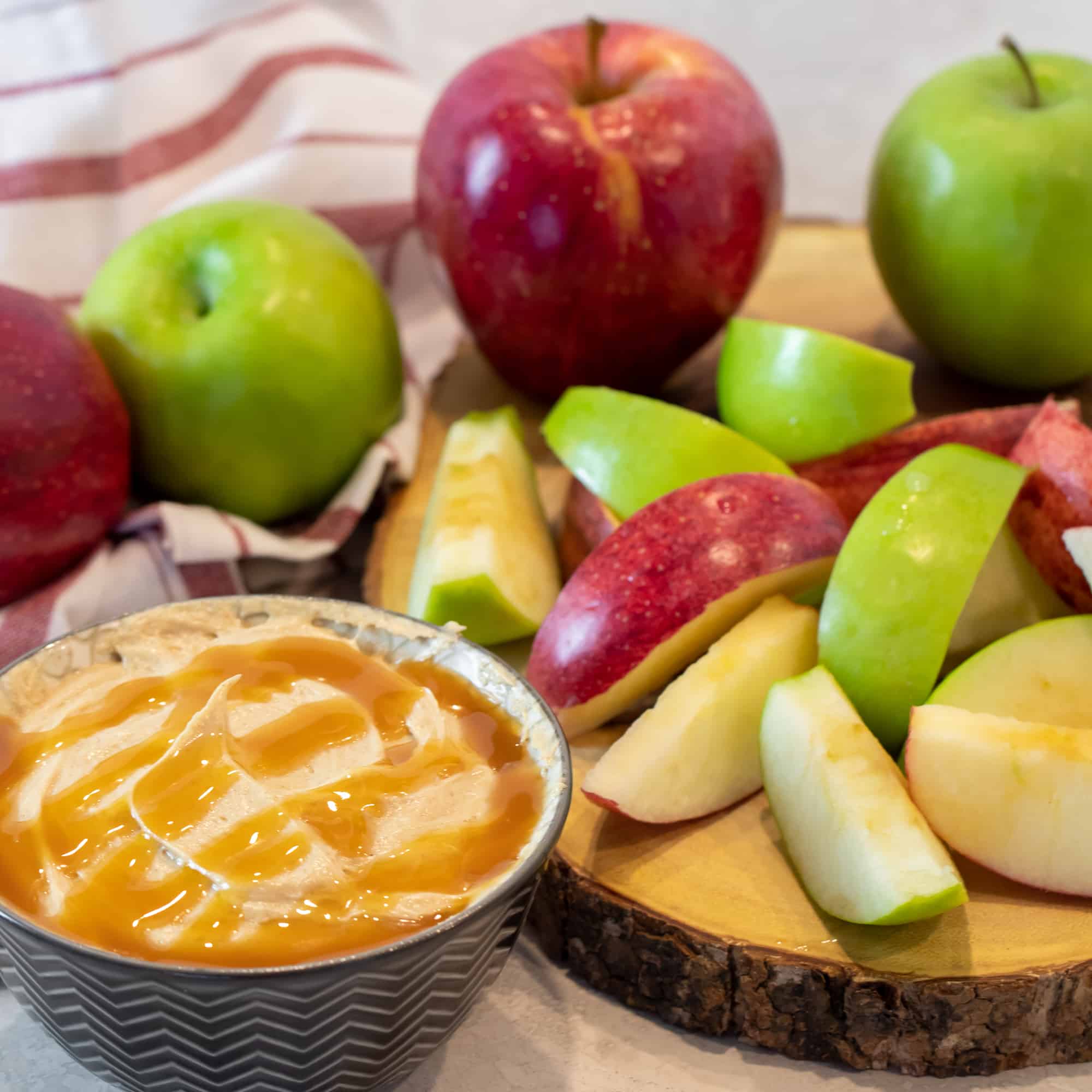 When the kids came home they dove into the dip and immediately started asking, "Are you going to put this on your food blog?" They loved it and tore through the apples. I peeled and sliced some bananas and they were popular with the dip as well. I have not yet decided what I liked better with the dip, apples or bananas – not sure.
Caramel Peanut Butter Apple Dip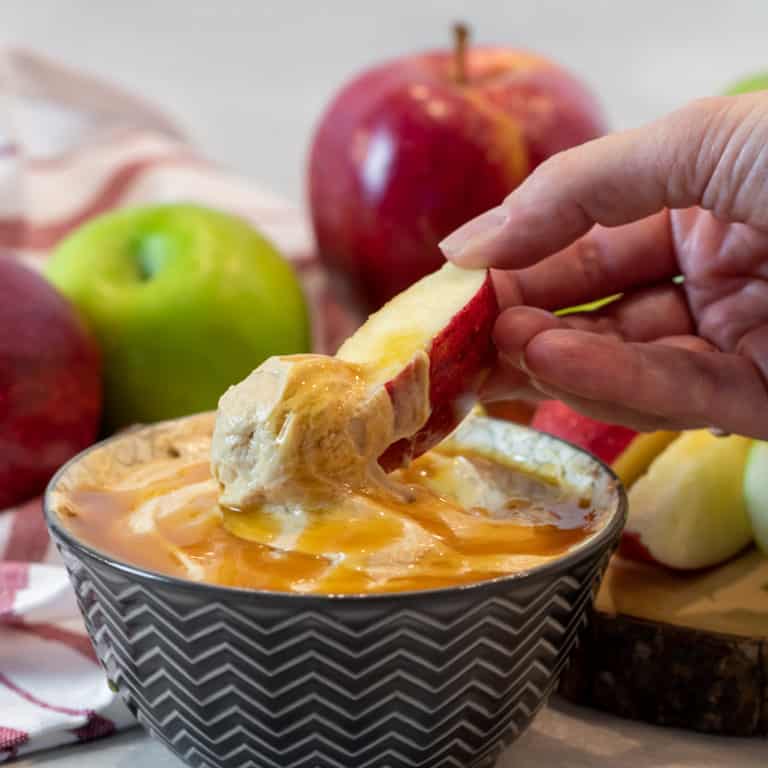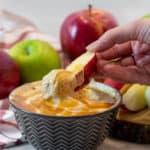 Print
Creamy dip recipe for apples, bananas, other fruit or cookies, made of marshmallow fluff, cream cheese, peanut butter and caramel sauce ice cream topping.
Servings: 8
Ingredients
2 cups marshmallow fluff , also called marshmallow creme/cream
8 oz cream cheese , or 250g brick
3/4 cup peanut butter
1/2 cup caramel sauce , plus more for drizzle
Instructions
Use an electric mixer to blend the cream cheese until smooth.

Add the remaining ingredients and mix until creamy and smooth.

If desired, drizzle with extra caramel sauce.

Serve with sliced apples, bananas, other fruit, or cookies.
Nutrition
Per serving:
Calories: 373kcalCarbohydrates: 42gProtein: 8gFat: 22gSaturated Fat: 8gCholesterol: 31mgSodium: 251mgFiber: 2gSugar: 23g