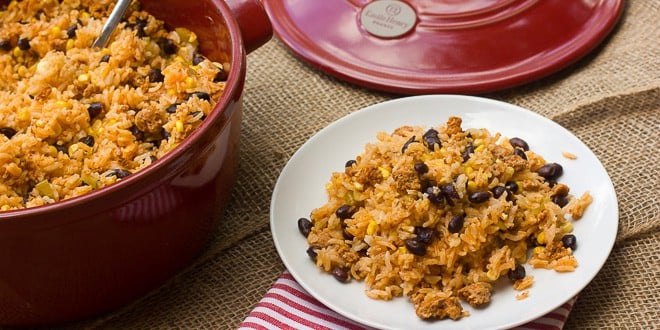 Mexican chorizo sausage has a wonderful blend of spices that lend it to many different culinary possibilities. It is great in tacos, breakfast burritos and even in deep dish pizza. Making chorizo sausage right at home is not very difficult and a recipe, with detailed instructions, to make chorizo can be found here.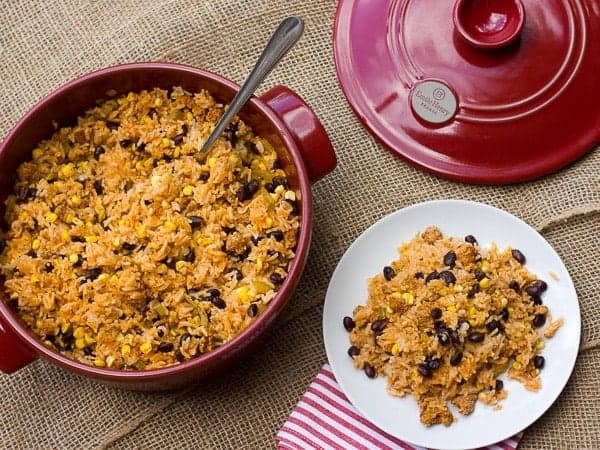 This recipe is a baked rice casserole and there seems to be dishes like this all over the world: southern USA has jambalaya, India makes pilau and paella is a common Spanish dish. The version in this recipe has Mexican inspired flavors with the chorizo, black beans and corn.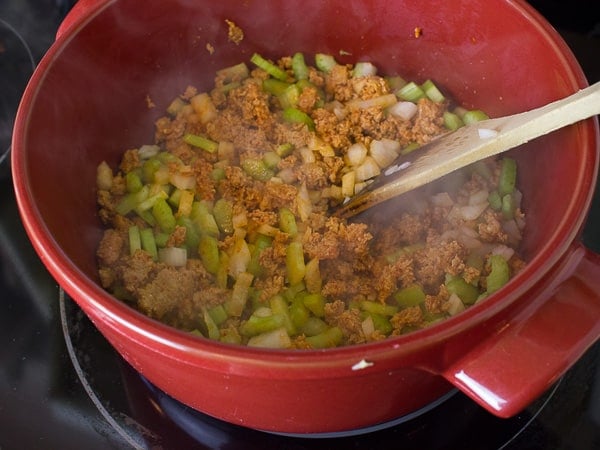 I used a large dutch oven as it can both cook the food on the stove top and then be placed in the oven. Brown the chorizo meat, with the oil, celery and onion. Make sure to break up the meat so there are small chunks.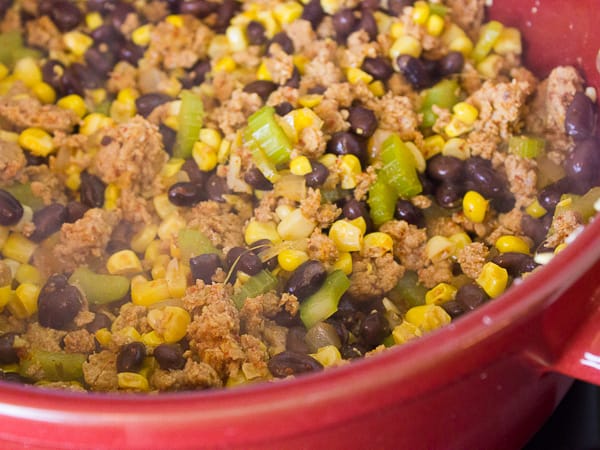 Stir in the black beans and corn. Cook it for a few minutes more.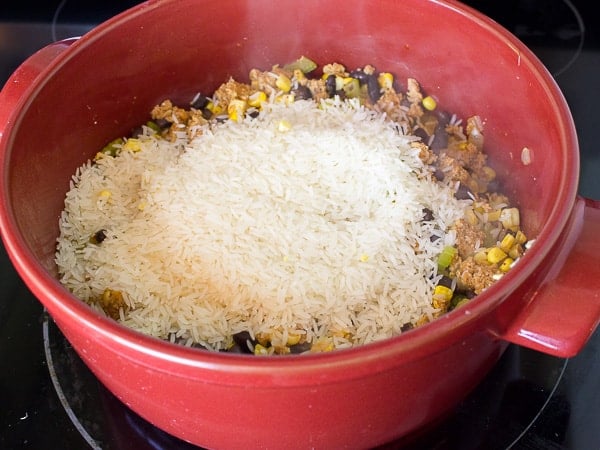 Add the long grain rice.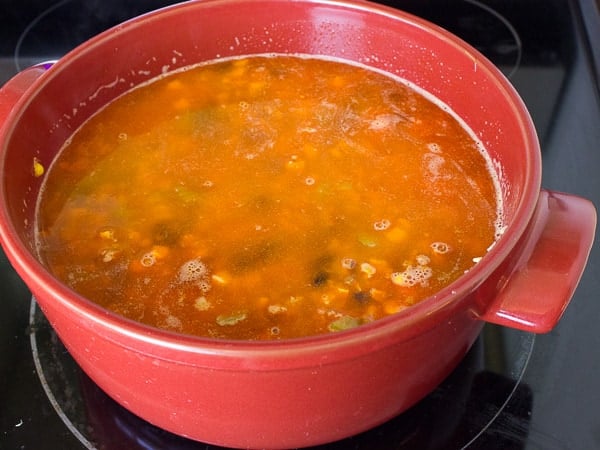 Pour in the chicken broth or water along with any spices. Look at the picture above and see the deep reddish orange color of the broth. This is from all the spices in the chorizo sausage which gives a wonderful flavor to the dish.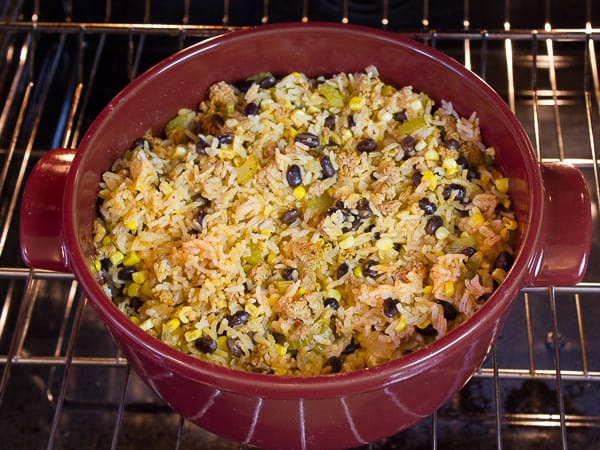 Cover with a lid and cook in a 350F oven for 45 minutes or until all the liquid has been absorbed in the rice.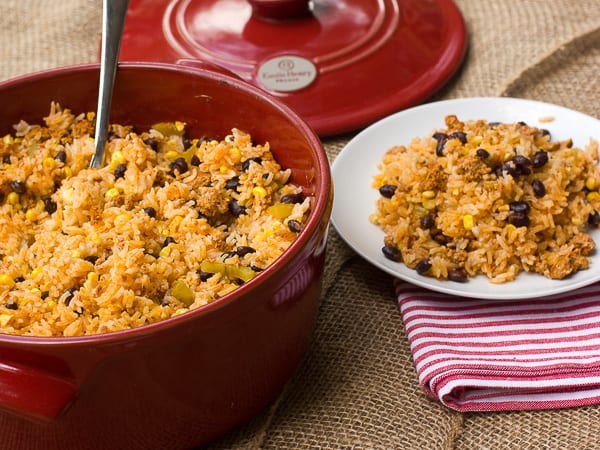 Chorizo Fiesta Rice Bake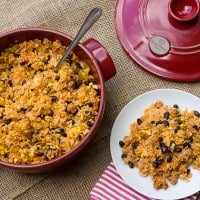 Print
Servings: 6 -8
Ingredients
1 tbsp oil
1 onion , diced
2 celery stalks , sliced
1 pound raw chorizo sausage , removed from casings
1 can black beans , drained
2 cups corn kernels
2 garlic cloves , minced
2 cups long grain rice
4 cups water or chicken broth
salt and pepper to taste
Instructions
Preheat oven to 350F.

Heat oil in a dutch oven on medium heat. Add onion, celery and chorizo sausage meat. Use a wooden spoon or spatula to break up the meat as it cooks. Stir often until the meat is browned, about 8 minutes.

Add the black beans, corn and garlic. Cook for 5 more minutes.

Add the remaining ingredients to the dutch oven and stir.

Cover with lid and bake in the oven for 45 minutes or until the rice has absorbed all the liquid.