Cheesy Mexican Salsa Rice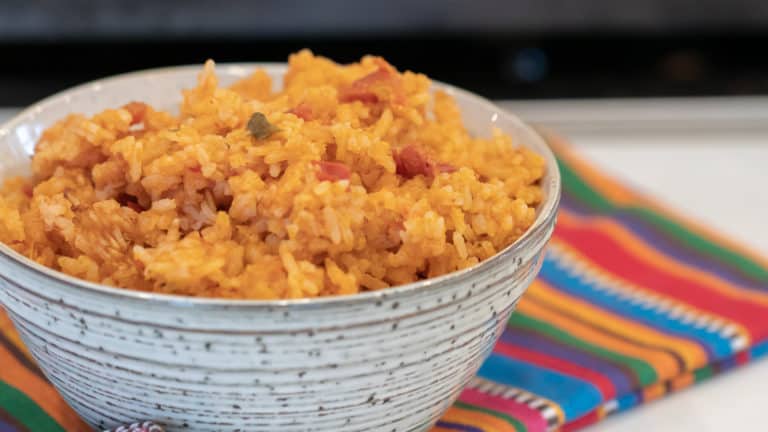 Anytime I am cooking, I love any hack or shortcut that can simplify home cooking. This salsa rice recipe is a super simple way to make Mexican rice that both tastes great and is a breeze to prepare.
We love Mexican food, including tacos, fajitas, burritos, flautas and more. When it comes to cooking Mexican food, I like to make a full meal with all sorts of dishes. This cheesy salsa rice is an ideal side dish for any Mexican dinner and I love how easy it is to make so that you can spend more time of any of the other dishes you plan to make.
I have some more traditional Mexican rice dishes on the site – Mexican Rice with Black Beans and Corn and Chorizo Fiesta Rice Bake. While both of those are delicious, I love how using a jar of salsa can gives the same Mexican flavours in this cheesy salsa rice and it can be cooked as quickly and easily as making plain white rice.
Stirring in some grated cheese to this salsa rice, gives it a creamy and cheesy flavour. I love using this rice as one of my fillings for burritos .
So good and so simple!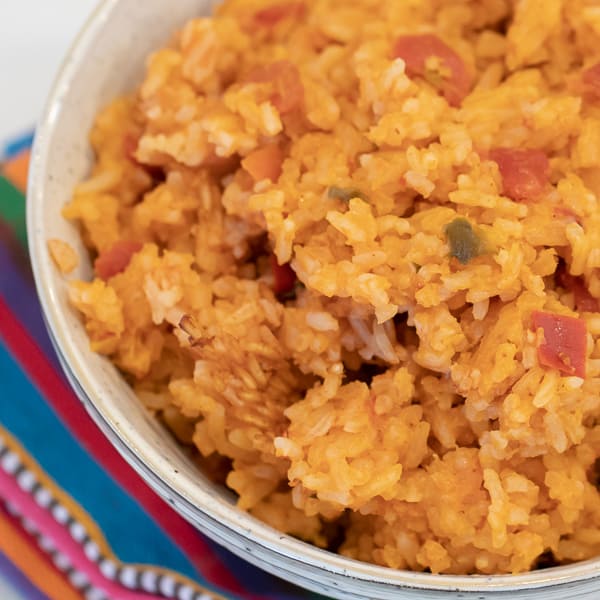 If you are looking to make a full Mexican meal, here are a number of other recipes that can go very well with this salsa rice.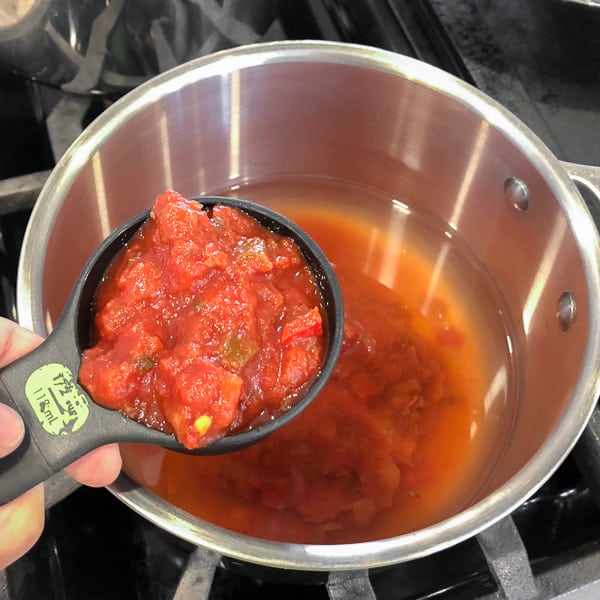 This Mexican rice is so simple to make. Dump in the salsa with the water.
Obviously, there are different types of salsa out there. I like to use a 'chunkier' kind of salsa as that results in more chunks of tomatoes and peppers in the finished rice.
Also, depending on your desired heat level, you can choose a salsa that is mild, medium or hot.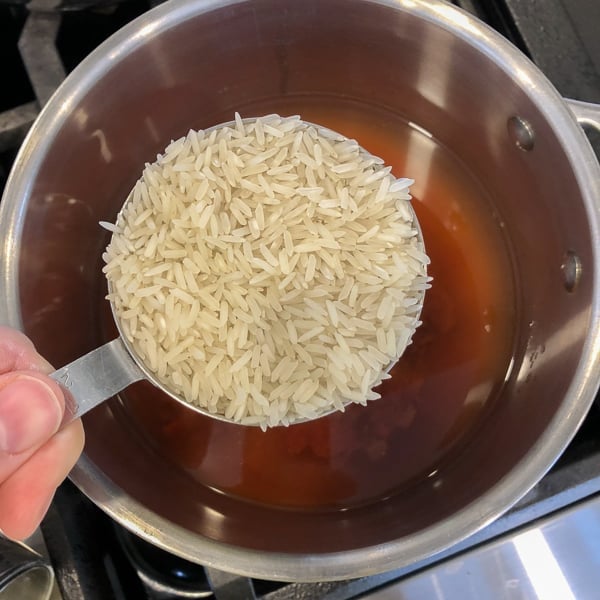 Add in the dry long grain rice and stir.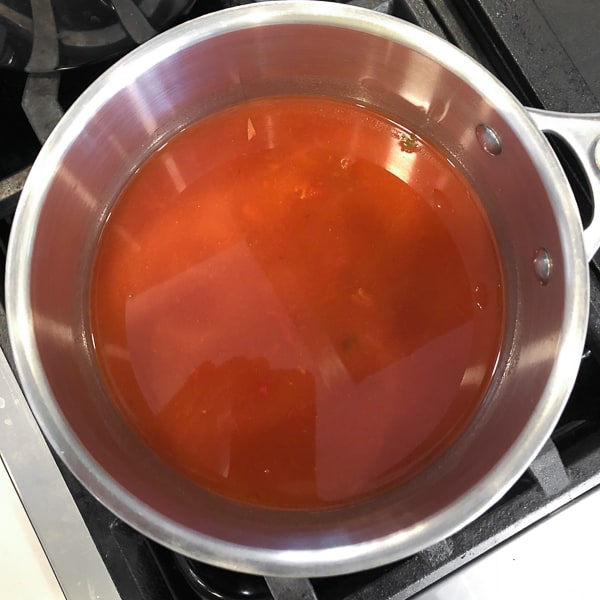 Bring to a boil, then lower the heat to a simmer and cover with a lid. Let the rice simmer for 12 minutes.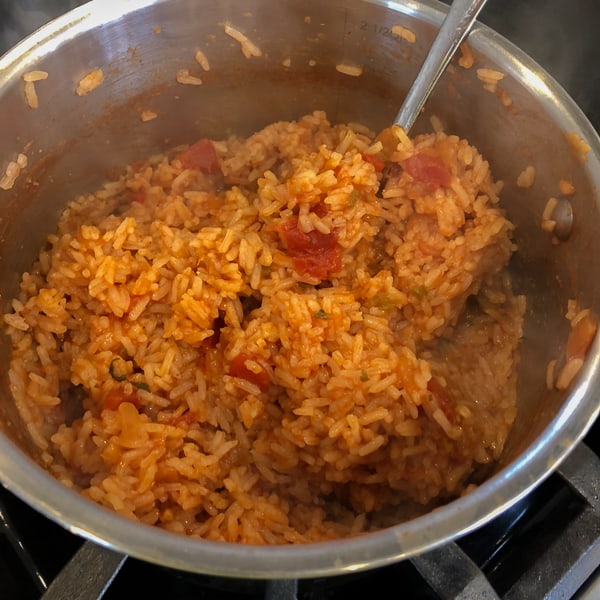 After the rice has finished cooking, check to see if all the liquid has been absorbed. If there is a bit more liquid, cook for a couple minutes more. Stir the rice so that it doesn't clump together.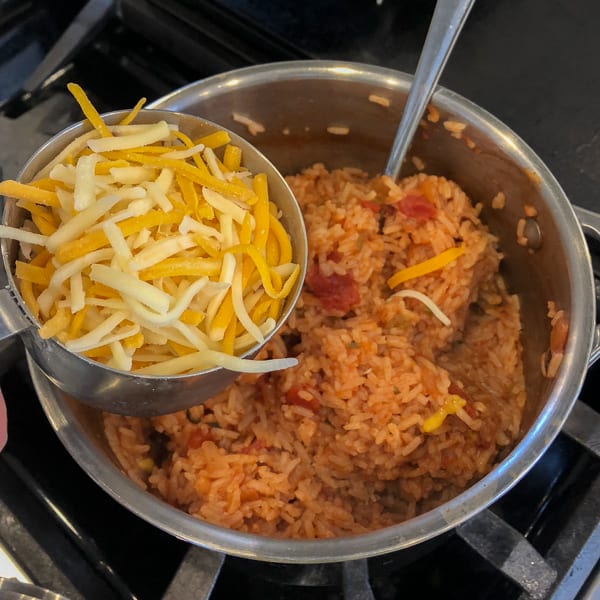 Dump in the cheese. I use a blend of grated cheddar and monterey jack cheeses.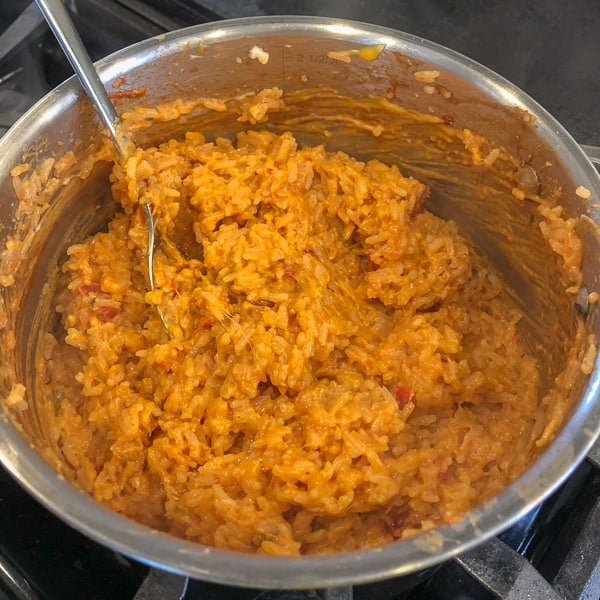 Stir in the cheese and keep stirring until the cheese is melted and creamed in with the rice.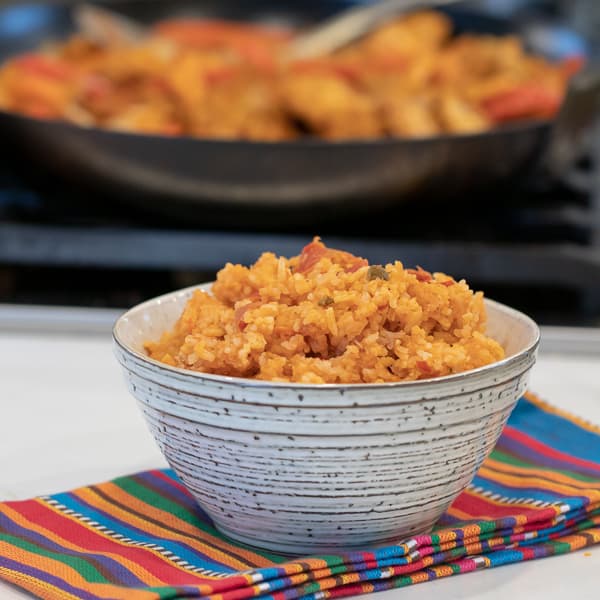 Cheesy Mexican Salsa Rice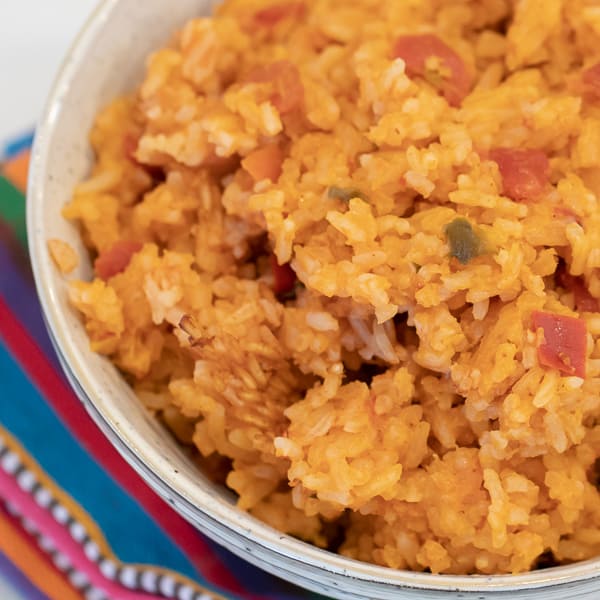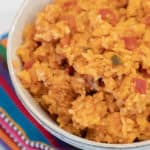 Print
Easy recipe for Mexican rice that is a perfect side dish for a Mexican dinner. Made with rice, salsa & cheese - great in burritos, tacos, fajitas and more.
Servings: 8
Ingredients
2 cups long grain rice
2 cups salsa
2 3/4 cups water
1 1/2 cups grated cheese cheddar, monterey jack or other cheese
Instructions
Add rice, salsa and water to a pot and stir.

Bring to a boil. Stir to make sure rice is not sticking to the bottom of the pot.

Lower heat to a simmer. Cover with with lid and cook for 12-15 minutes.

Remove from heat and stir in the grated cheese.

Serve warm.
Nutrition
Per serving:
Calories: 273.05kcalCarbohydrates: 41.62gProtein: 9.57gFat: 7.44gSaturated Fat: 4.57gCholesterol: 22.25mgSodium: 596.43mgFiber: 1.77gSugar: 2.73g