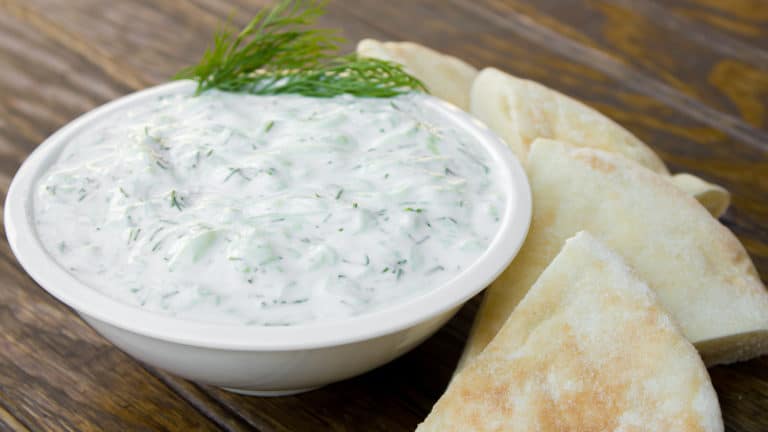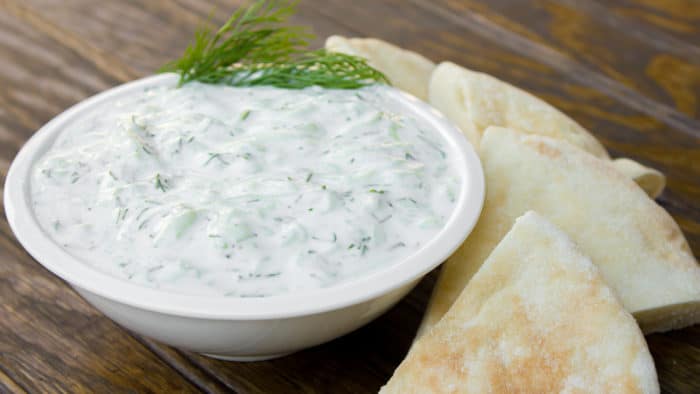 I love Greek food. I love the flavours in Greek cuisine: garlic, lemon, oregano and olive oil. They are bright, fresh and are great any time of year.
Today's recipe is tzatziki, which is a yogurt and cucumber based dip popular as an appetizer with bread or pitas. Tzatziki also is great as an accompaniment to souvlaki.
Here are a few other Greek recipes that would go very well with this tzatziki.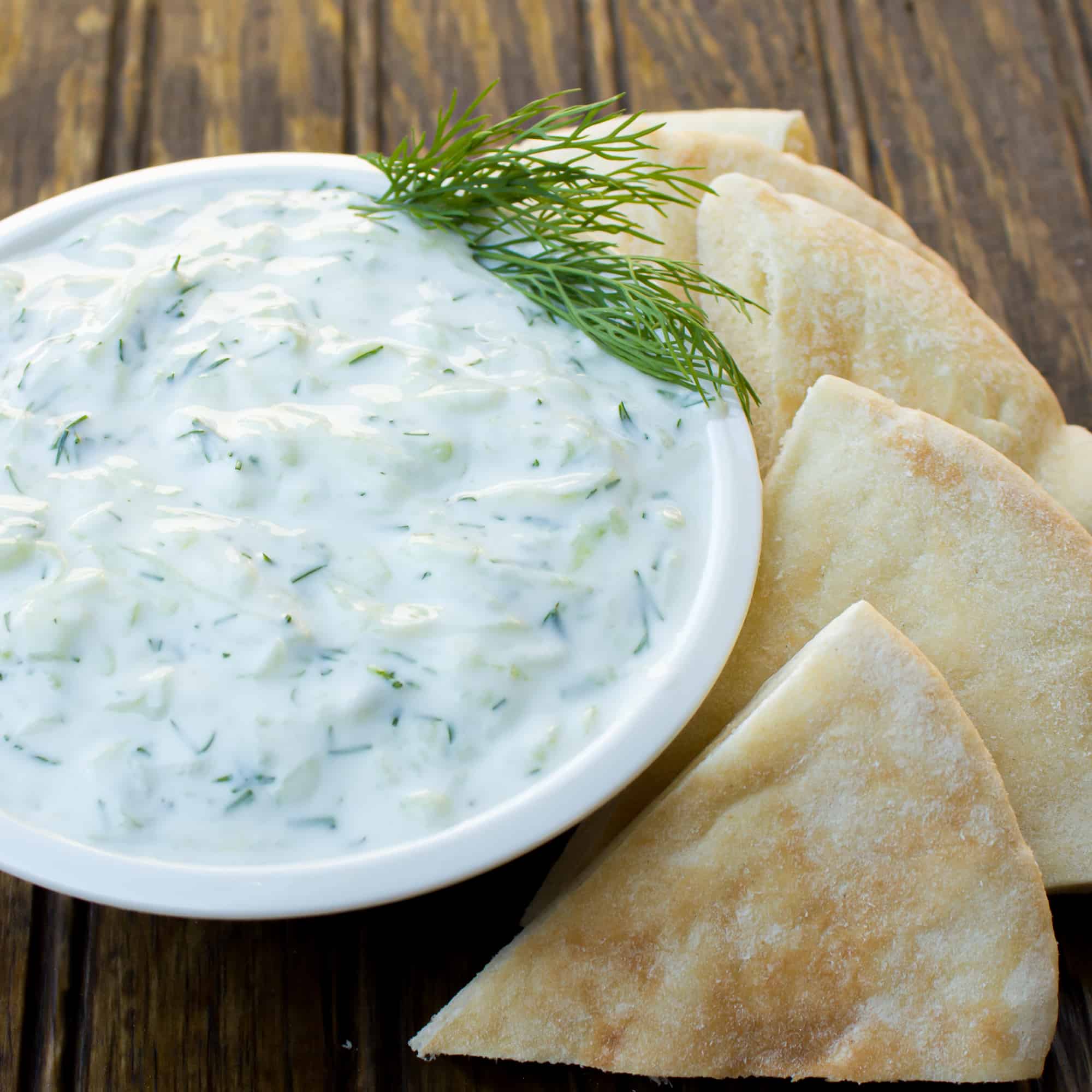 Greek Tzatziki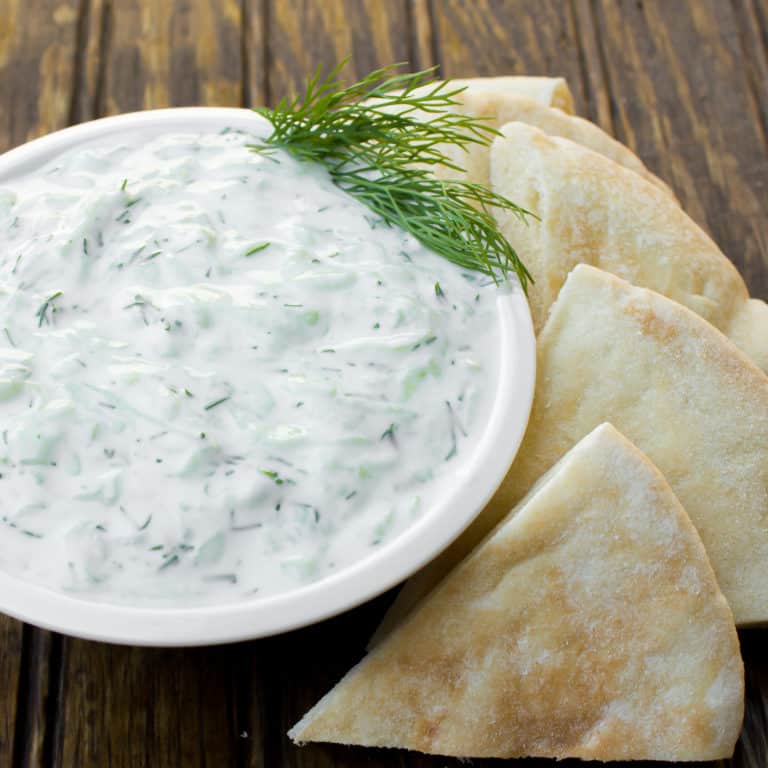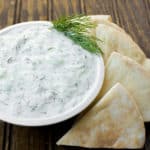 Print
Greek tzatziki recipe with yogurt, cucumber, garlic, lemon juice and dill. Great with souvlaki, gyros or alongside hummus and pita bread.
Servings: 2 cups
Ingredients
2 cups plain yogurt (use greek yogurt if a thicker tzatziki is desired)
1/2 english cucumber
1 tbsp lemon juice
1 garlic clove , minced
2 tbsp fresh dill , finely chopped
Instructions
Peel the english cucumber. Grate the cucumber and, using your hands, squeeze as much of the juice from the grated cucumber as possible. Discard the juice and the peel.

Mix the grated cucumber with the remaining ingredients.

Place the tzatziki in the fridge for 30-60 minutes to allow the flavours to blend.

Serve as an appetizer with bread or pita or as an accompaniment with souvlaki