Grilled Avocado Guacamole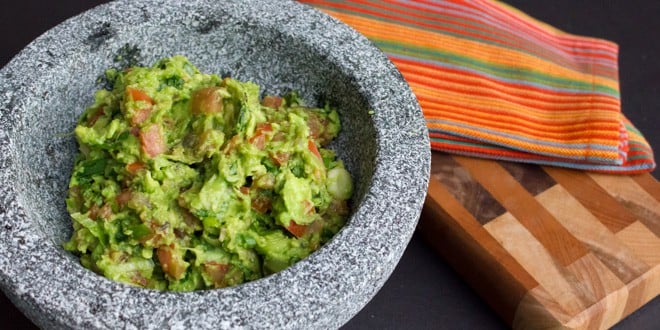 We eat guacamole like some people eat ketchup. Without question it is one of the most amazing condiments, dips, side dishes…. I would almost call it a meal!! Yes, I like it that much. Recently, I tried grilling avocados and it opened up a whole new dimension for guacamole.
For more information on how to grill avocados check out these instructions – How to Grill an Avocado
This guacamole is simple to make using grilled avocado, tomato, green onions, cilantro and lime juice. It is great with tortilla chips, on tacos or fajitas.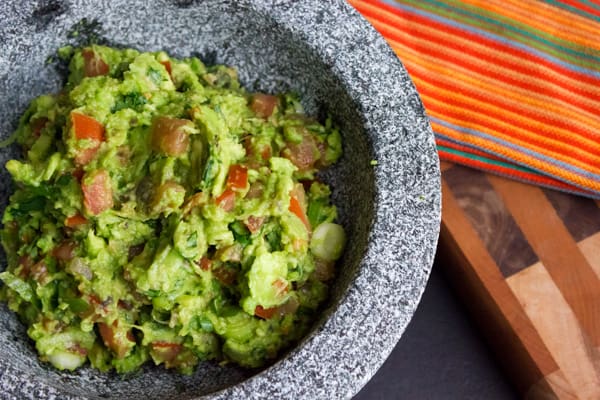 Grilled Avocado Guacamole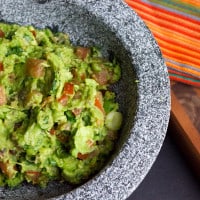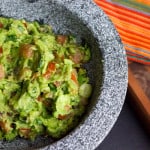 Print
Servings: 4
Ingredients
3 avocado , halved and pitted
4 tbsp lime juice
2 tbsp olive oil
1 tomato , diced
2-3 green onions , thinly sliced
3 tbsp fresh cilantro , minced
1/2 tsp salt
Instructions
Brush the avocado halves with 2 tbsp lime juice and 2 tbsp olive oil.

Grill avocado for about 5 minutes per side.

Scoop the grilled avocado flesh into a large bowl and mash it with a fork.

Add the rest of the ingredients to the bowl and stir until combined.

Serve.