Ground Chicken, Black Bean and Corn Nachos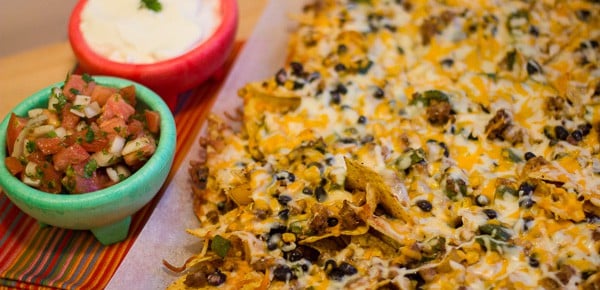 My one son was craving nachos and asked if I could make them for dinner. I went down to the pantry to see what stock I had and discovered that I had some great items to make nachos using some new toppings for us. My son loves black beans in almost anything so he was thrilled to discover the nachos had them on them. The corn was also a great addition. Typically, I make nachos with ground beef or chicken breast, but I had a pound of frozen ground chicken that I wanted to use up, so it made it into the dish.
In the end these nachos were great and everyone loved them, even though they were a little non-traditional for us. But really, who doesn't love tortilla chips baked with melted cheese on them right??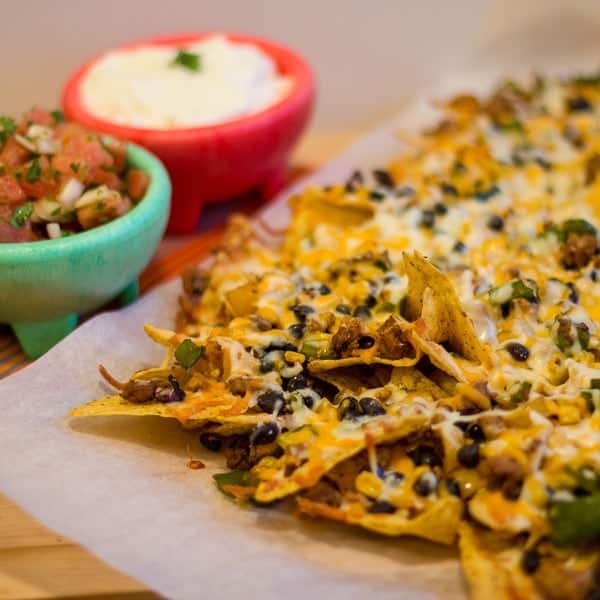 The topping could be made ahead and kept in the fridge. That way, these nachos are the perfect weeknight meal and can be prepared in just minutes! Who wouldn't love Mexican food in the middle of the week? I know our family could eat Mexican anytime.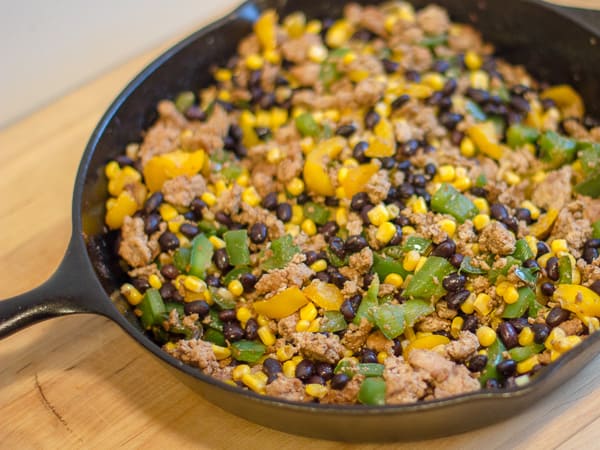 We have nachos regularly and one trick I have discovered is lining the cookie sheet with parchment paper. That way the melted cheese and other toppings do not stick to the cookie sheet and clean up is a snap!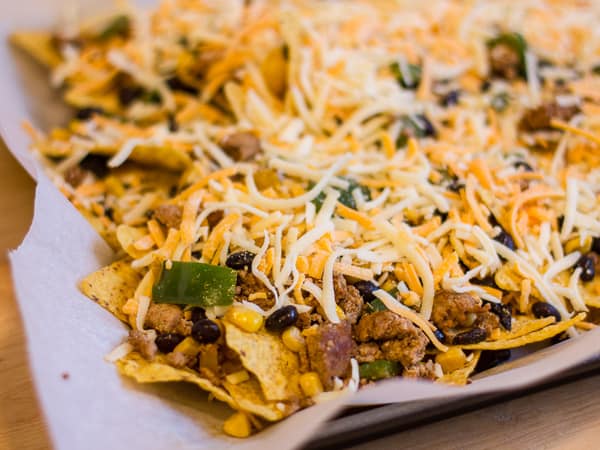 Serve the nachos with guacamole, sour cream, salsa or even some fresh pico de gallo. Here is a great recipe for guacamole.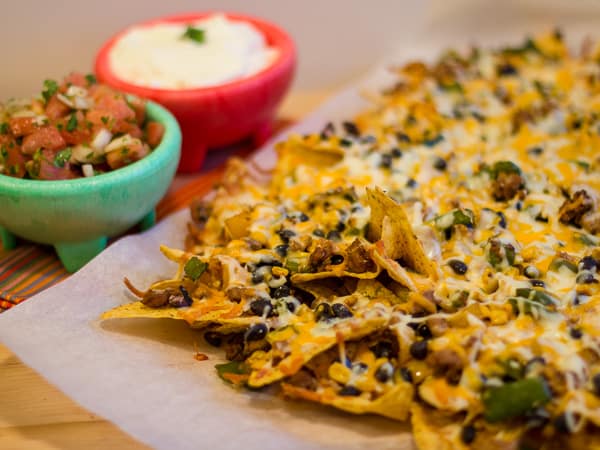 Ground Chicken, Black Bean and Corn Nachos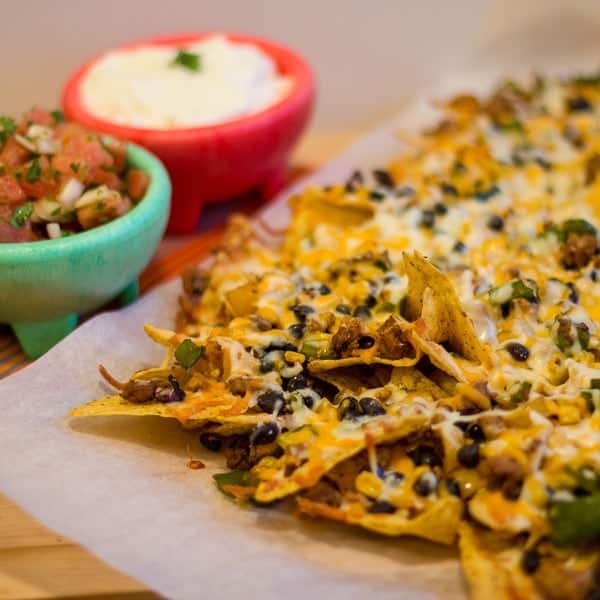 Print
Baked nachos with ground chicken, black beans, corn, cheddar and monterey jack cheese. Serve with pico de gallo and sour cream.
Servings: 4 people
Ingredients
1 tbsp oil
1 pound ground chicken
1 green pepper , diced
1 can black beans , drained
1 can corn , drained
1 tbsp chili powder
1 tsp salt
3 cups grated cheese (cheddar, monterey jack, etc.)
1 large bag of tortilla chips (approx 500grams or 18 oz) or 2 regular sized bags
Instructions
Heat oil in a skillet on medium high heat and add the chicken. Using a wooden spoon, break apart the ground chicken into small chunks while cooking. When the chicken is no longer pink, add the green pepper, chili powder and salt. Cook another few minutes, stirring often. Remove from the heat and stir in the black beans and corn.

Line a large baking sheet with parchment paper. Spread nacho chips across the baking sheet. Top with the chicken and bean mixture and then top with grated cheese.

Bake in a 350F oven for about 15 minutes or until the cheese is melted and starting to bubble.

Serve with pico de gallo and sour cream.