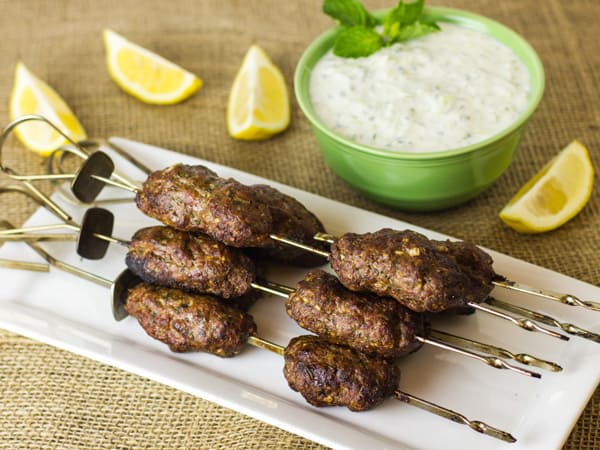 There are a bunch of Middle Eastern restaurants in my neighborhood. From shawarma spots, to Persian, Greek and other restaurants, I love the flavors in Middle Eastern cuisine. A common food among many of these spots is food on a pita. Whether it is a shawarma, gyro or doner, I love food this regions handheld 'pocket' food – or wrap!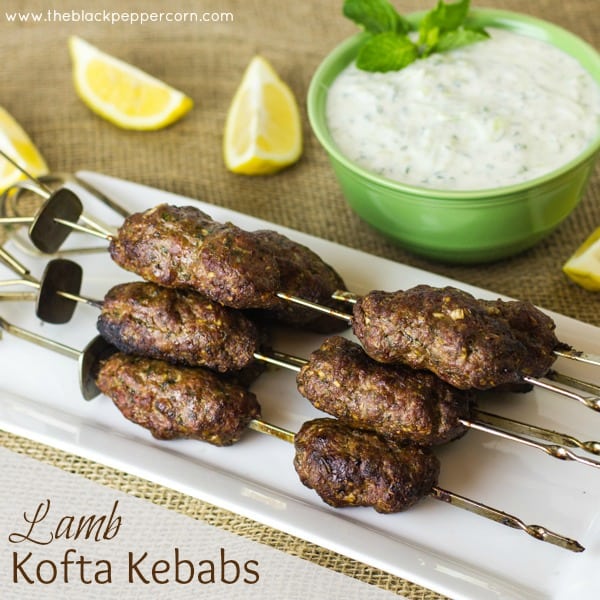 One of my favorite things to eat is one of the more common Persian dishes. It is called a kofta kebab and it is essentially a long meatball grilled on a skewer. What makes this dish truly unique is the amazing blend of spices, ranging from ginger, cumin, coriander and fresh parsley and mint. Each bite is an experience and these kofta kebabs are great on rice, with a salad, tzatziki, or throw it in a pita with for an awesome pita pocket!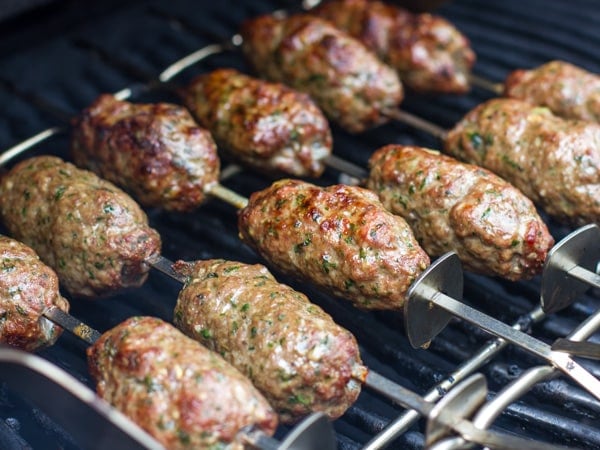 Traditionally, kofta kebabs are made with ground lamb. Alternatively, you could use beef, chicken or even pork. They all can work well. I have used a half beef and half pork mixture which turned out great.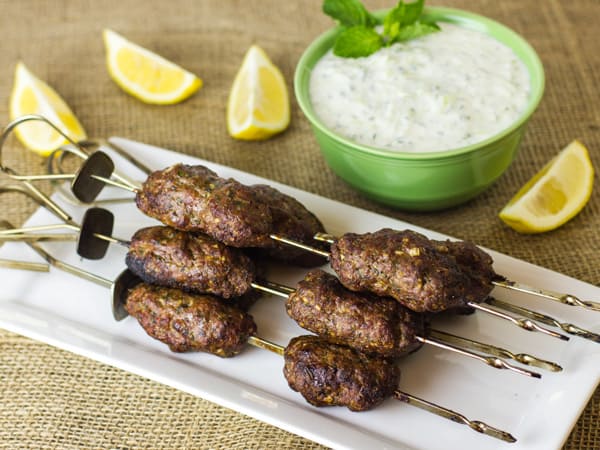 Kofta Kebabs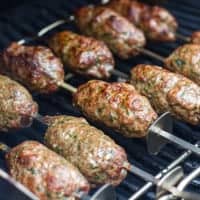 Print
Easy kofte recipe with ground lamb or beef and a mix of spices including garlic, ginger, mint, parsley, cumin, coriander, cinnamon and more. Serve with tzatziki, rice or on a pita.
Servings: 4
Ingredients
1 pound ground lamb (or ground beef)
3 garlic cloves
1/2 inch piece ginger , peeled
2 shallots , peeled
3 tbsp fresh parsley
1 tbsp fresh mint
2 tsp cumin
2 tsp coriander
1 tsp cinnamon
1 tsp ground black pepper
1 tsp salt
Instructions
Add all the ingredients, except the ground lamb, to a food processor and pulse until the garlic and ginger are finely minced - about 20-30 seconds.

Add the spice mixture to the ground lamb and knead until well combined.

If using bamboo skewers, soak for 15 minutes before using.

Take a handful of the meat mixture and form into a meatball. Thread onto the skewer and roll the meat in your hands to flatten it into a long egg type shape. Do this with the remaining meat mixture.

Heat grill to high heat. Place kebabs on grill and cook for about 6 minutes. Turn and cook another 6 minutes or until the meat is no longer pink. Remove from the grill.

Serve with tzatziki. Recipe

here

.