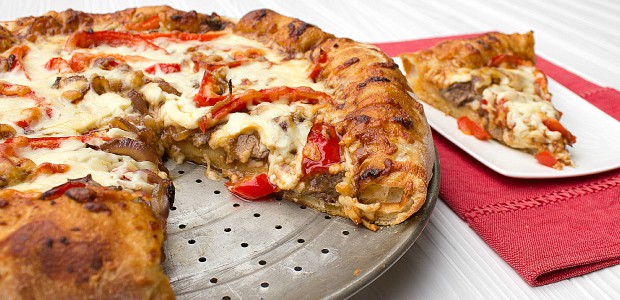 Do you ever have leftover meat? We often have one piece of chicken, one pork chop or one steak leftover and it can be a challenge to know what to do with it. Obviously, it is not enough to feed the family, and my kids will often complain with leftovers. So, I like to get creative with leftovers and create a new dish.
Today, I want to share a meal I made with some leftover steak. Who doesn't like pizza?!?! My kids sure do and they love it even more with a lot of meat on it. So, I knew that a Philly cheesesteak pizza would be a winner for sure. The sweetness of the bbq sauce is the perfect base for the pizza and the caramelized onions and peppers remind me of a cheesesteak sandwich I had when I visited Philadelphia.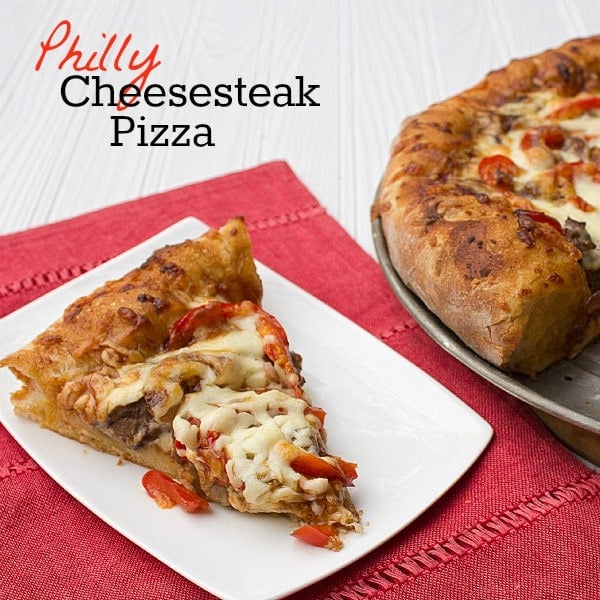 Caramelizing the onion and pepper sweetens them considerably and they have a wonderful flavour.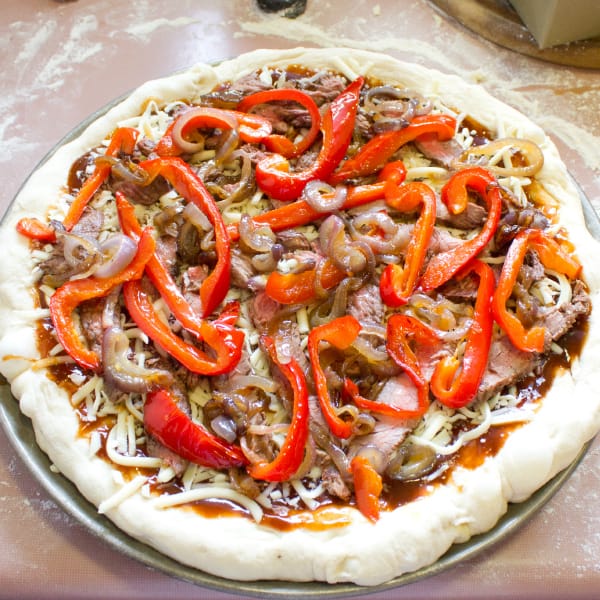 I add the cheese in two layers; one after the sauce and one layer after the toppings. This helps to ansure the toppings tdo not slide off when taking a bite!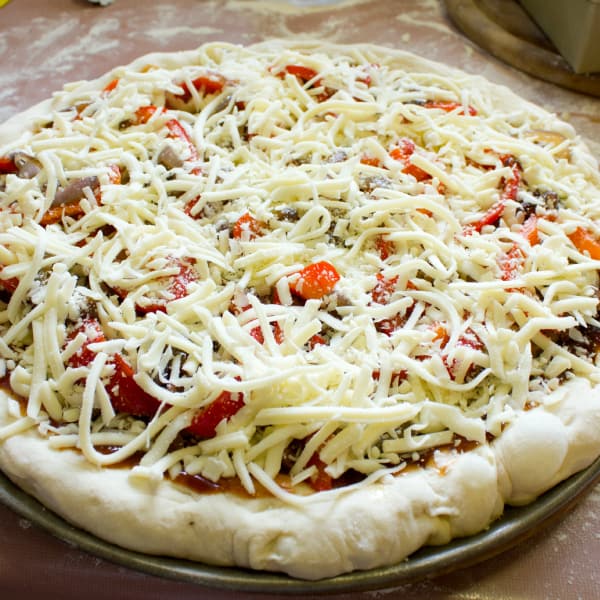 I use fresh pizza dough, but you could easily use a prebaked pizza crust. It would not likely require as long in the oven. Watch for the cheese to bubble. That is the sign for when the pizza would be done.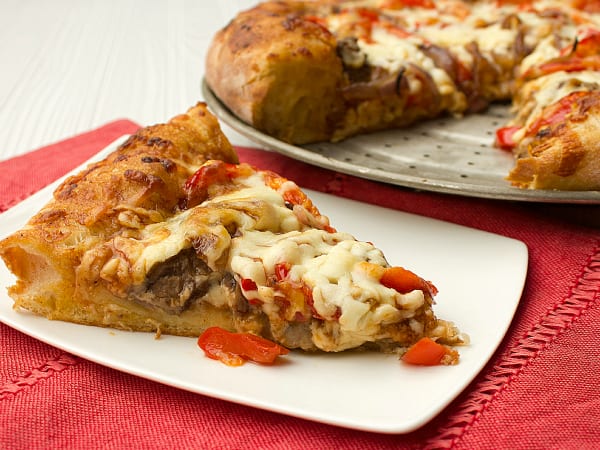 Philly Cheesesteak Pizza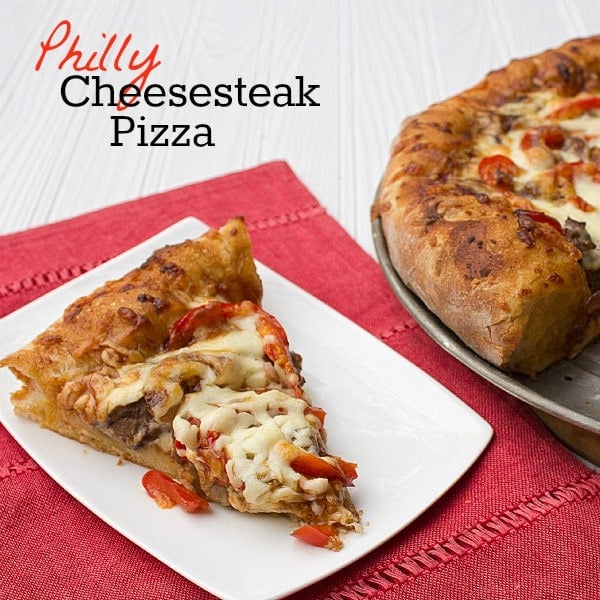 Print
This Philly cheesesteak pizza is the perfect answer if you have some leftover steak. Caramelized onions and peppers with BBQ sauce, provolone and mozzarella this pizza is delicious!
Servings: 4
Ingredients
1 pizza dough (enough for 1 pizza)
3 tbsp oil
2 tbsp flour
3/4 cup bbq sauce
1 steak , cooked and sliced into 1/4 inch slices
1 small red onion , thinly sliced
1 red pepper , thinly sliced
1 cup provolone cheese , grated
1 cup mozzarella cheese , grated
Instructions
Add 2 tbsp of oil to a frypan and cook the sliced onion and pepper on medium/low heat. Cook until they soften and caramelize. Remove from heat.

Brush pizza stone or baking sheet with the remaining tbsp of oil.

Flour your hands and work the pizza dough until it is a circle large enough to fit on the pizza stone.

Place the pizza dough on the stone or baking sheet and stretch it to fit.

Spread the bbq sauce on the pizza dough. Sprinkle half the provolone and half the mozzarella evenly on top of the pizza. Spread the sliced steak, onions and peppers evenly on top of the cheese mixture. Top with remaining provolone and mozzarella.

Bake in a 425F oven for 20-25 minutes. The crust should be golden and the cheese bubbly. Remove from the oven and let the pizza rest for 5-10 minutes before slicing.