Smoked Chicken Wings – done in the Bradley Smoker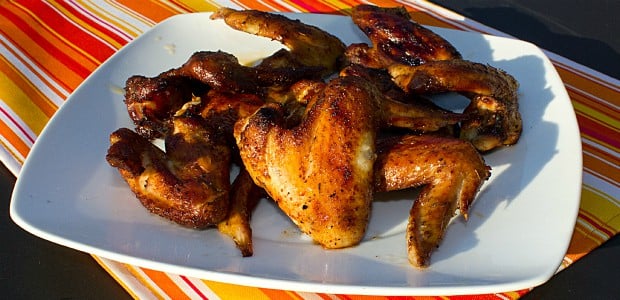 Did you ever play Pacman? I am a child of the 80s and I remember spending hours and hours in the local arcade pumping quarters into whatever was the latest and greatest game. After a bit of time playing the new game I would always go back and play some of the classic Pacman. Good ol' Pac would try and chomp all those pellets but the pesky ghosts of Inky, Binky, Pinky and Clyde would try and chase him down trapping him in a corner. He would always save a super pellet to turn those ghosts blue and get them to scatter! The chomping would never end for Pacman, as any time he ate the last pellet there was always another maze! I don't think he minded though and I always imagined him to he one hungry little guy (nom nom nom).
You could say that I am like Pacman, but instead of pellets being my food of choice, I eat wings! I love chicken wings. I love going out and getting wings at a restaurant and I love to make wings at home.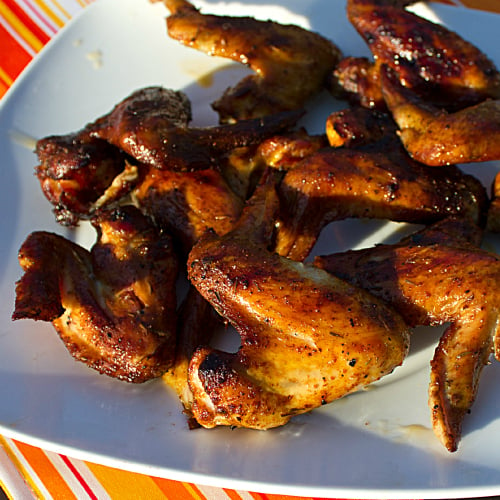 I love buffalo wings, honey garlic wings, cajun wings, teriyaki wings, bbq wings and more!
But do you want to know what else I love?
SMOKED WINGS!!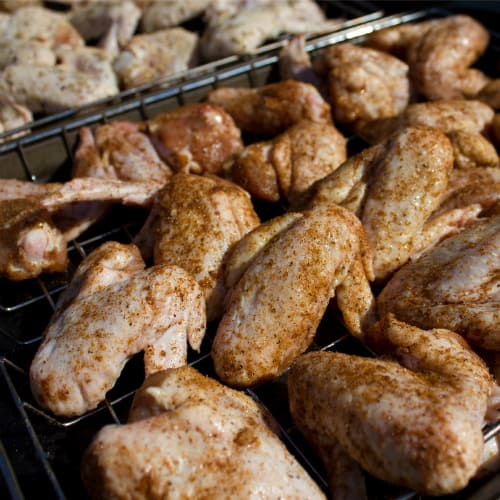 Oh yes, as great as deep fried crispy saucy buffalo wings are, smoked wings give them a run for their money. My Bradley Smoker makes killer smoked wings! Each time I make them I throw on different spice mixes. Today's recipe is my herb and garlic spice mix. I also use a BBQ spice mix found here.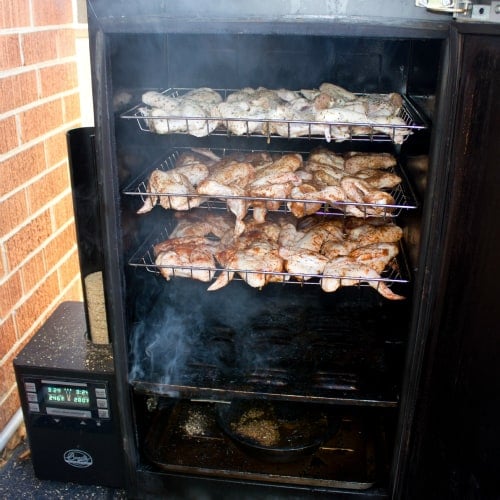 Toss the whole wings in the spice mix and smoke them at 250F for 2 1/2 hours.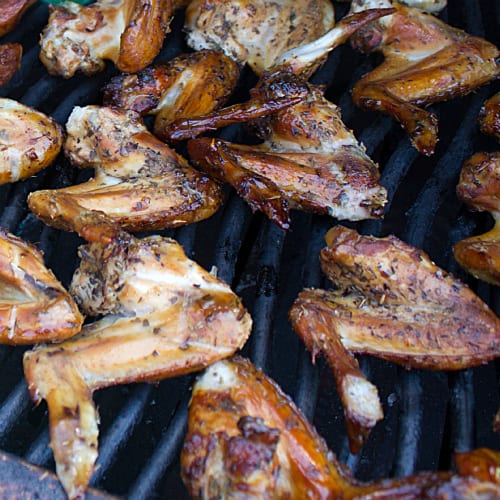 If desired, you can throw these smoked wings on the grill. This crisps up the skin and they taste even better – if that is actually possible!?!?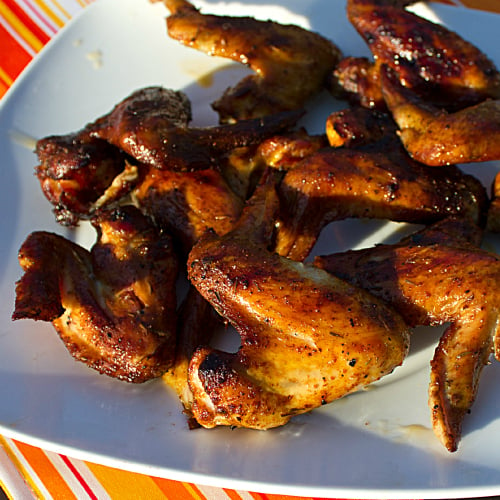 Smoked Whole Chicken Wings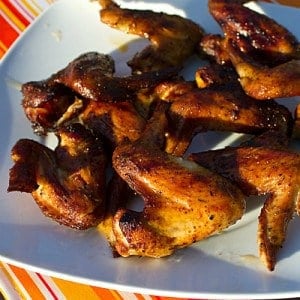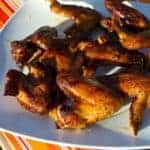 Print
Easy recipe for delicious smoked chicken wings with and herb and garlic rub.
Servings: 2
Ingredients
2 pounds of chicken wings
1 1/2 tbsp of garlic powder
1 1/2 tbsp oregano
2 tsp thyme
1 tbsp basil
1 tsp ground black pepper
2 tsp salt
Instructions
Mix the spices together in a bowl. Toss the wings in the spice mixture until evenly coated.

Smoke the wings, using wood of choice, in a smoker set for 250F for 2 1/2 hours.

To crisp up the skin of the wings, place the wings on a hot grill for a few minutes per side or use a Char Broil SRG.