Smoked Duck with a Honey Balsamic Glaze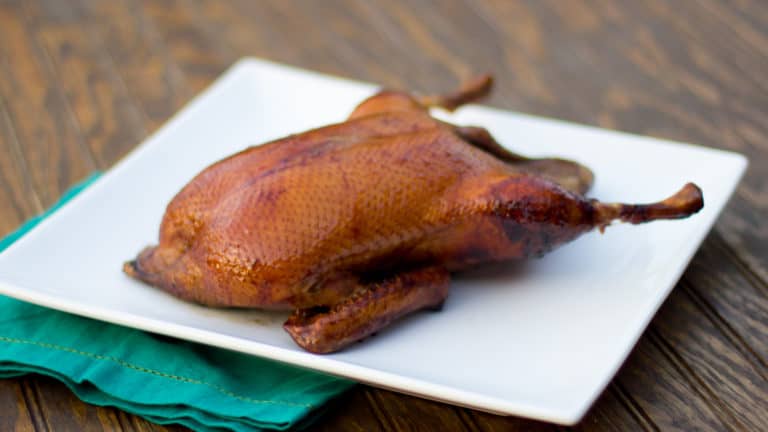 I love duck and I am unsure as to why it has taken me this long to smoke one in my Bradley Smoker. I have often thought of smoking a whole duck ever since I got my Bradley in the spring of 2011, but it wasn't until this past week that I actually did it.
My folks came up to Toronto to celebrate American Thanksgiving. Yes I know, I am not an American, but I love any excuse to make a feast and watch a bunch of football. The smoker was going crazy for 2 days while I made ribs, atomic buffalo turds, smoked beans, and brisket (recipe to come!).
I wanted to use a nice sweet glaze on the duck and I looked in the pantry for some maple syrup. Since I was out I decided on a honey balsamic glaze and it worked out great. The duck came out of the smoker moist and tender with a wonderful smokey flavour.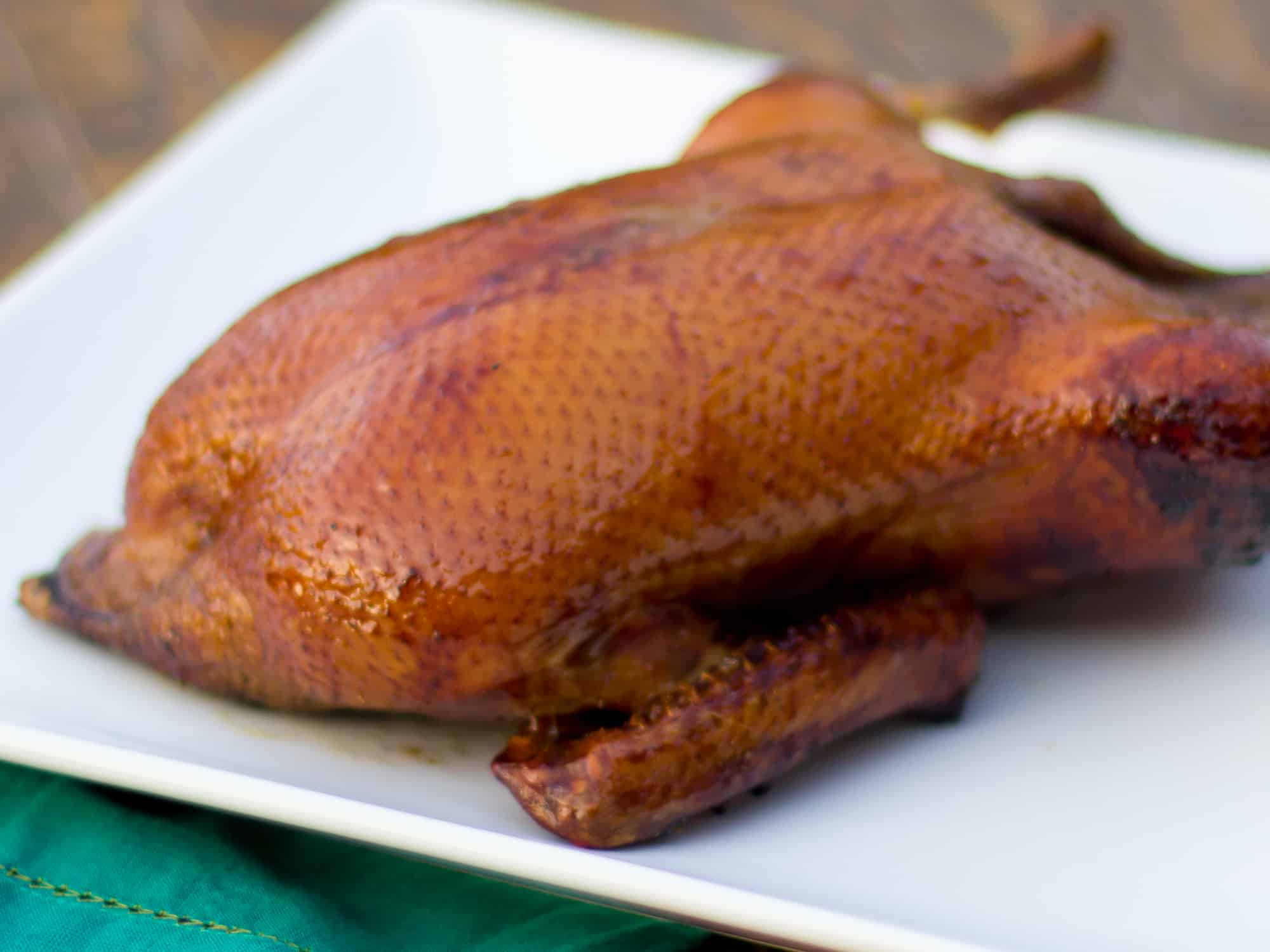 Smoked Whole Duck with Honey Balsamic Glaze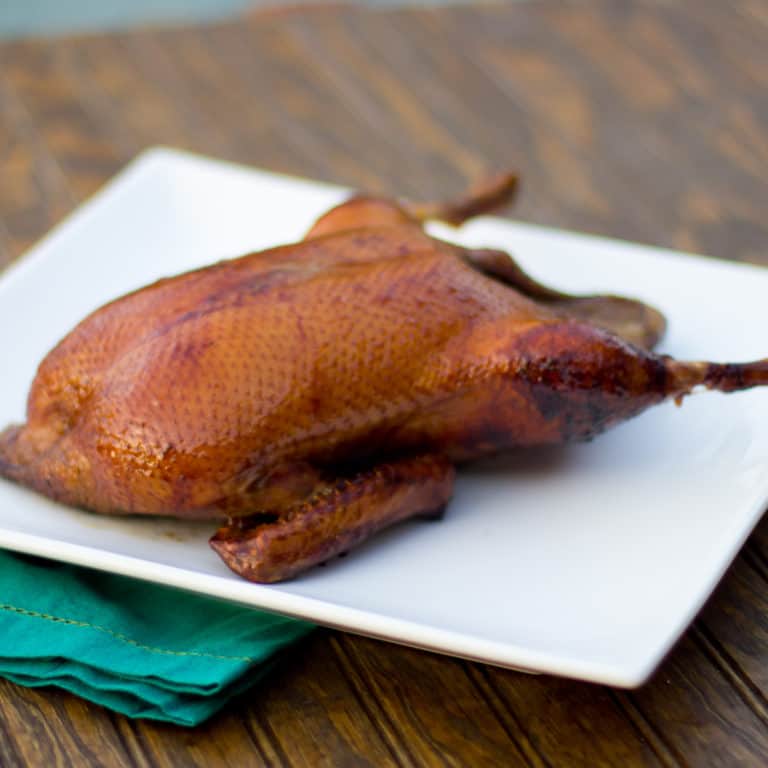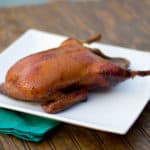 Print
Smoked whole duck with a honey balsamic glaze with mesquite or hickory wood. Easy simple step by step instructions and recipe for how to smoke duck.
Servings: 4
Ingredients
1 whole duck
2 tbsp honey
2 tbsp balsamic vinegar
1 tsp salt
1/2 tsp cayenne pepper
wood of choice for smoker
Instructions
Start the smoker and set it for 275F using wood of choice (I used hickory).

Place the duck in the smoker and smoke for around 2 1/2 - 3 hours or until the internal temperature of the breast and thigh each reach a minimum of 165-170.

Make the glaze by mixing the honey, balsamic vinegar, salt and cayenne pepper. Brush the glaze on the duck after each hour of smoking.

Remove the duck from the smoker and let it rest 15 minutes before carving.