Southwest Nopalitos and Black Eyed Pea Salad
A healthy and delicious salad that is great as part of a Mexican inspired dinner. So hearty, this salad is also a complete meal on its own.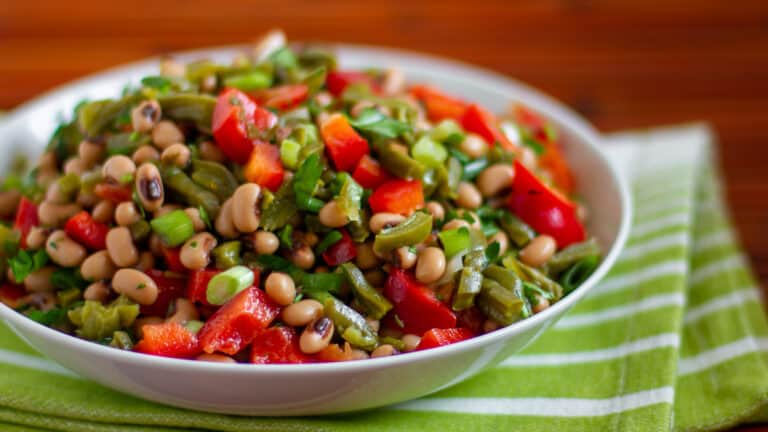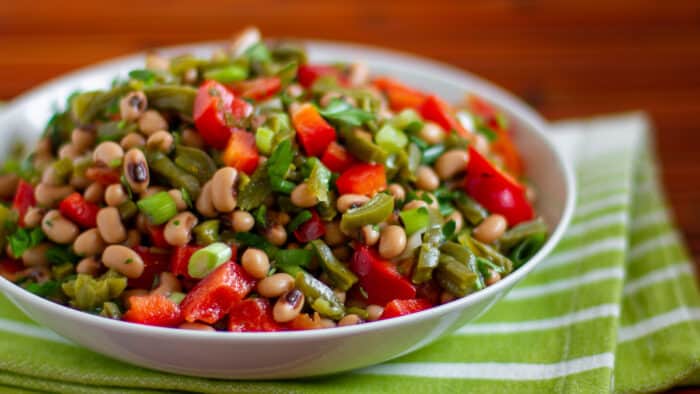 Nopalitos come from the nopal (prickly pear) cactus. It is prepared, diced and preserved in jars or cans. Nopalitos is popular in Mexican cuisine and great in salads, on tacos and many other dishes. If you look in the international or Mexican section of the local grocery store, you may find a jar or can of nopalitos.
Coming out of the jar or can, there is nothing else needed to be done to prepare them for consumption. Just drain them and throw them in the salad!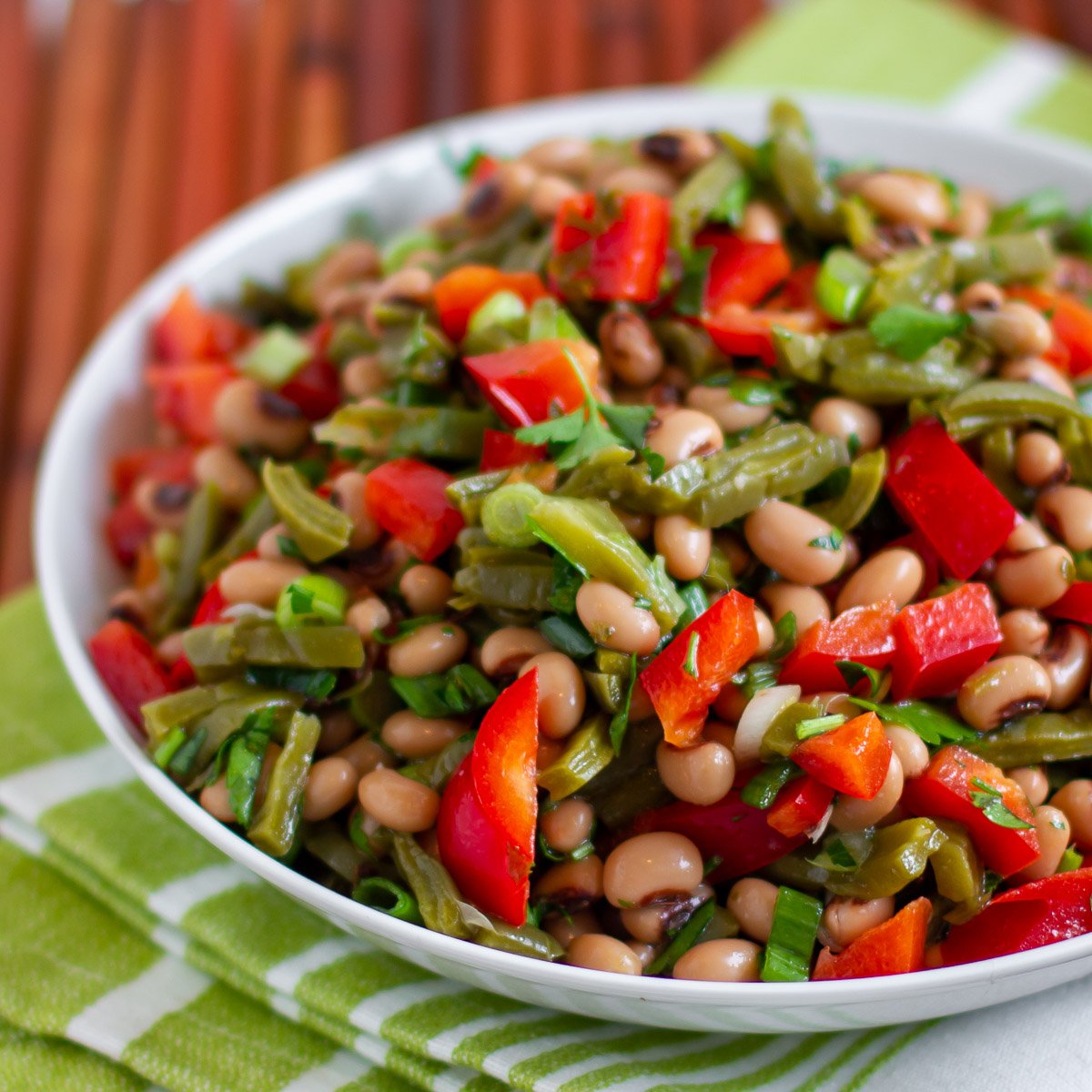 This salad pairs nopalitos with black eyed peas, red peppers and scallions. The salad is bright and fresh with a wonderful southwest flavour.
If you are planning a Mexican or Tex-Mex dinner, this goes great with some of these other great recipes!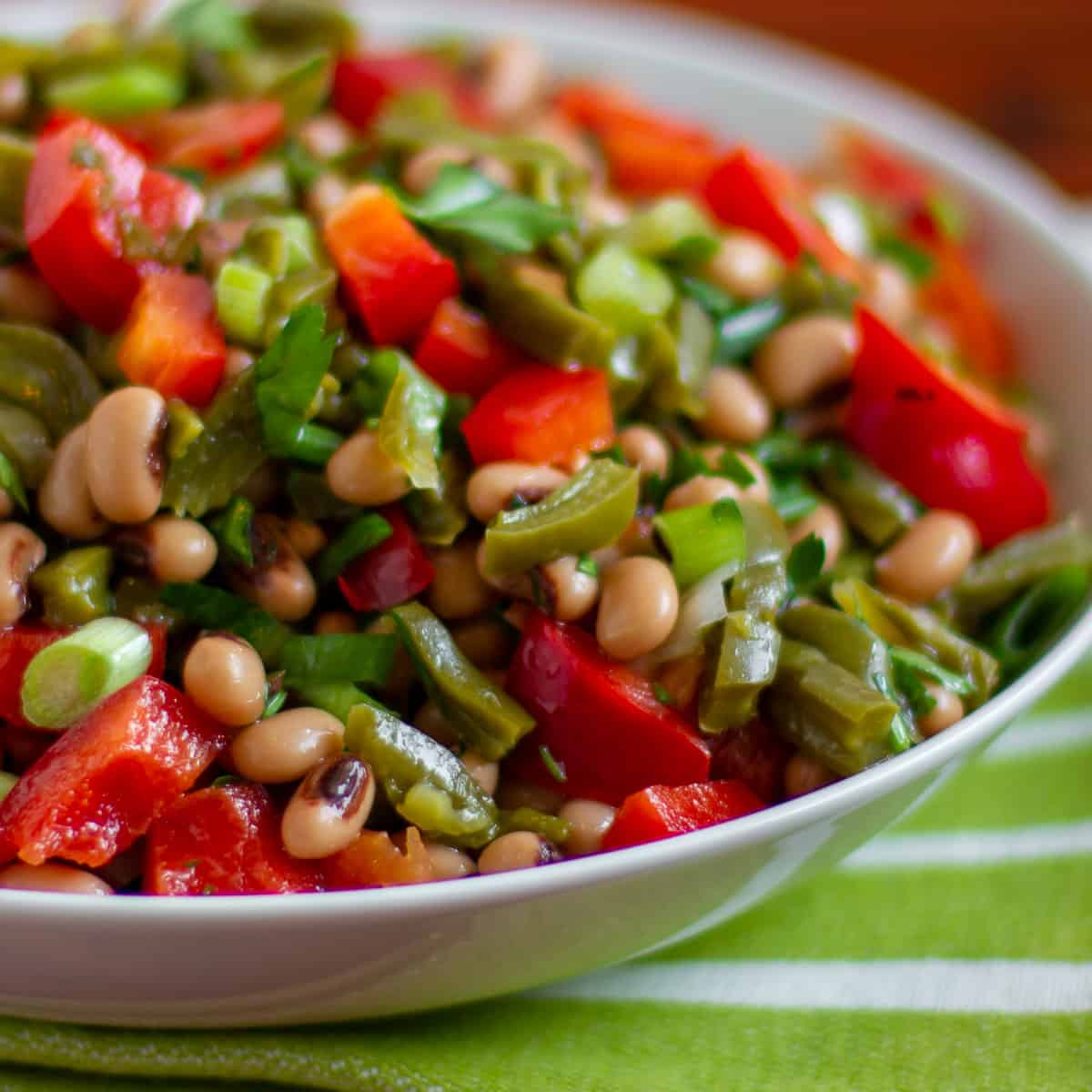 Southwest Nopalito and Black Eyed Pea Salad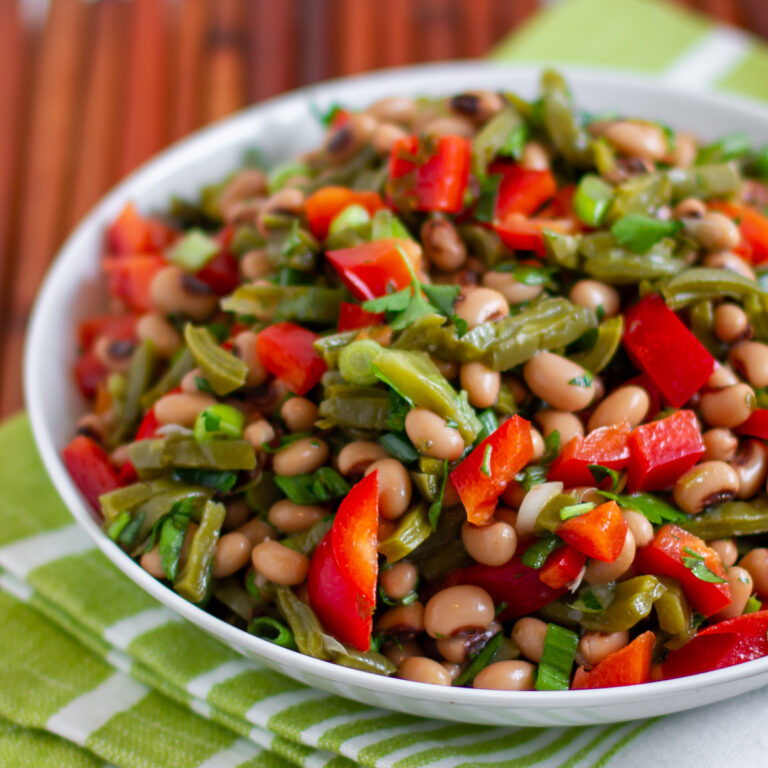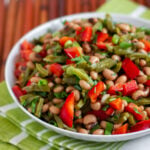 Print
A bright and fresh Mexican salad made with sliced nopalitos cactus, black eyed peas, red pepper, green onions, cilantro, lemon juice and olive oil.
Servings: 8
Ingredients
1 jar nopalitos - tender sliced cactus (30oz/850g) , drained
2 cans black eyed peas (18/540ml per can) , drained
1 red pepper , diced
6 green onions , sliced
1/4 cup fresh cilantro , chopped
1 lemon , juiced
3 tbsp olive oil
2 tbsp sugar
Instructions
If the nopalitos are large and/or long, you may want to cut them into smaller pieces so they are close to the same size as the black eyed peas.

Add the nopalitos,black eyed peas, pepper, onion and cilantro to a large bowl.

Make the dressing by mixing the lemon juice, olive oil and sugar together until the sugar is dissolved.

Pour the dressing over the salad and toss until combined.
Nutrition
Per serving:
Calories: 231kcalCarbohydrates: 35gProtein: 12gFat: 6gSaturated Fat: 1gSodium: 30mgFiber: 11gSugar: 9g