Portobello and Indian Eggplant Sliders with Spicy Avocado Ranch Dressing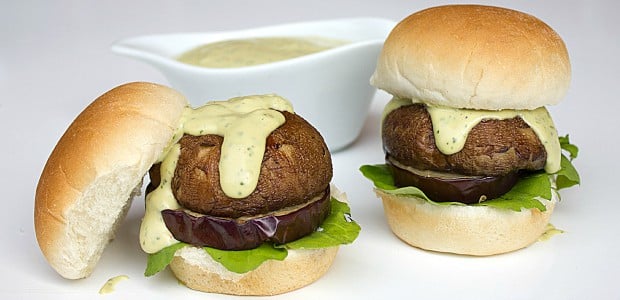 I am so excited to share today's recipe with you! I have been selected, along with a number of other Canadian food bloggers, to participate in a recipe development competition, sponsored by Hidden Valley Ranch, to help them promote 2 new flavours they are introducing in Canada. On top of that, the recipes will be judged by celebrity chef, Ned Bell! Yes, Ned Bell will be reading and possibly tasting a recipe I create. How cool is that?
To get me started, Hidden Valley Ranch sent me a care package, filled with Ranch dressing. In the package contained their classic ranch, low fat, fat free, and their two new flavours: cheesy and spicy.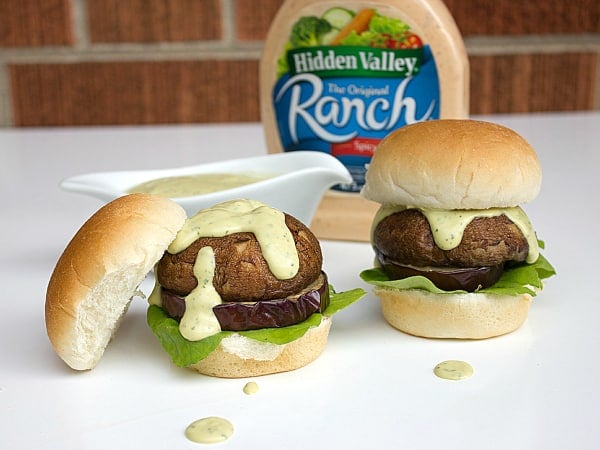 Both of these new flavours in the Hidden Valley Ranch line are excellent and our household will buy more of them in the future. Once tasting both the cheese and spicy flavours, I knew I was going to use the spicy flavour in my recipe creations!
The Hidden Valley Ranch Spicy has a distinct southwest flavour that has the perfect amount of heat. We enjoyed it on a salad and I began dreaming up what recipe I would develop. I am actually able to submit two recipes for this competition, so of course I am going to do that!
The first recipe I am going to share with you is a portobello mushroom slider, with Indian eggplant and arugula, topped with a wonderful spicy avocado ranch dressing. I used the Hidden Valley Ranch Spicy as the flavour base for the spicy avocado dressing. The dressing also has lime juice, cilantro and milk. It was incredible and you could still clearly taste the Hidden Valley Ranch Spicy along with all the other flavours.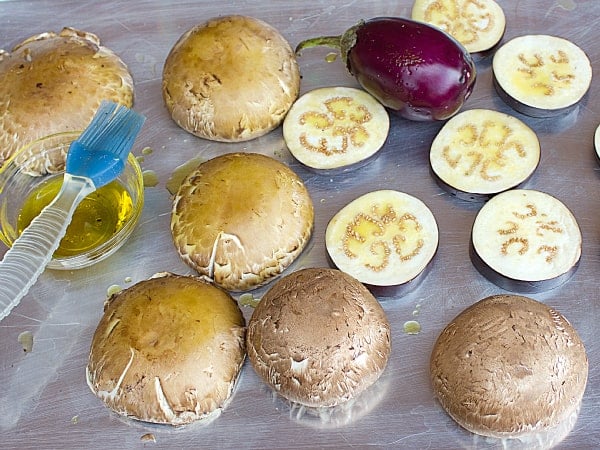 Portobello mushrooms and Indian eggplants are the perfect size for mini burgers, like these sliders. Brush them with olive oil before putting them on the grill.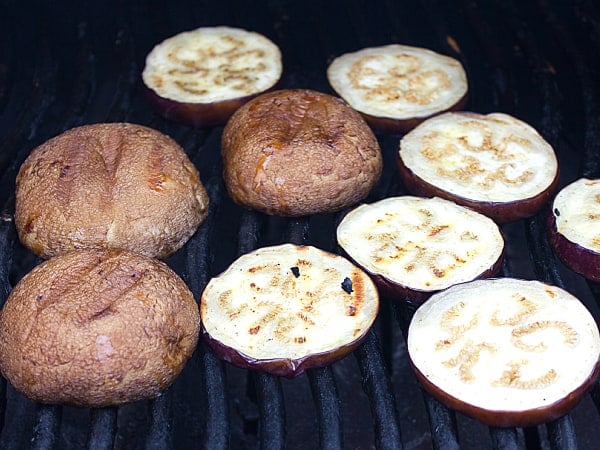 Grill the mushrooms and eggplant until tender, about 7-8 minutes. Flip them halfway through to get those wonderful grill marks on both sides! Then assemble the sliders with one mushroom and a slice of eggplant on each. Add to that a few leaves of arugula along with a nice helping of the spicy avocado ranch and you have one amazing slider! This will be the best vegetarian burger you will ever eat! The Hidden Valley Ranch Spicy provides to perfect amount of flavour and heat to this tasty mini burger.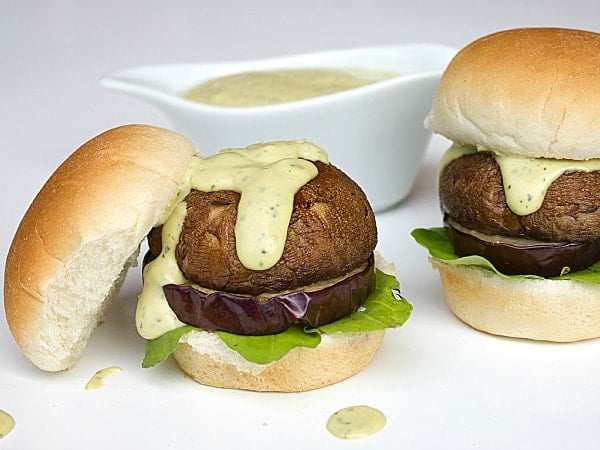 Grilled Portobello Mushroom Sliders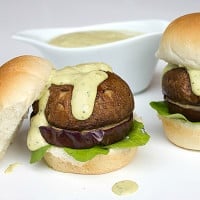 Print
Grilled portobello mushroom slider with Indian eggplant, arugula and Spicy Avocado Ranch made with Hidden Valley Ranch.
Servings: 8 sliders
Ingredients
1 avocado
1/2 cup Hidden Valley Ranch Spicy
1 lime juiced
1/3 cup cilantro
1/3 cup milk
8 portobello mushrooms
2 Indian eggplants
1 bunch of arugula
1/3 cup olive oil
8 slider buns
Instructions
Avocado Ranch Dressing
To make the spicy avocado ranch dressing, cut the avocado in half, remove the pit and scoop out the pulp. Wash the cilantro thoroughly. Add avocado pulp, Hidden Valley Ranch Spicy, lime juice and cilantro into a food processor and pulse until smooth and creamy.

While the processor is going, slowly pour in the milk. This will thin out the dressing. Stop adding the milk once it reaches a drizzling consistency. It may not be necessary to add all the milk.
How to Make the Sliders
Cut the stems off the mushrooms and the roots off the arugula (if they are on them). Cut the end off each Indian eggplant. Slice the Indian eggplant into ½ inch rounds. Eight slices of the eggplant are needed that are a similar diameter to the slider buns.

Brush both sides of the Portobello mushrooms and eggplant slices with olive oil.

Set the grill to medium high. Place mushrooms and eggplant slices on the grill. Cook for about 4 minutes and then flip. Cook for another 4 minutes.

Remove the mushrooms and eggplant from the grill and assemble the sliders with some arugula, one slice of eggplant and a portobello mushroom on each bun.

Drizzle some spicy avocado ranch dressing on the portobello mushroom before putting the top of the bun on the slider.