Smoked Chicken and Salsa Quesadilla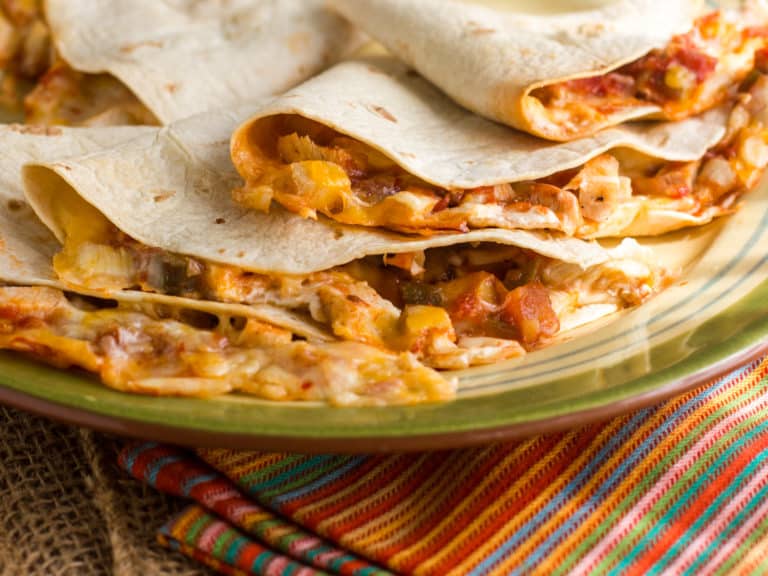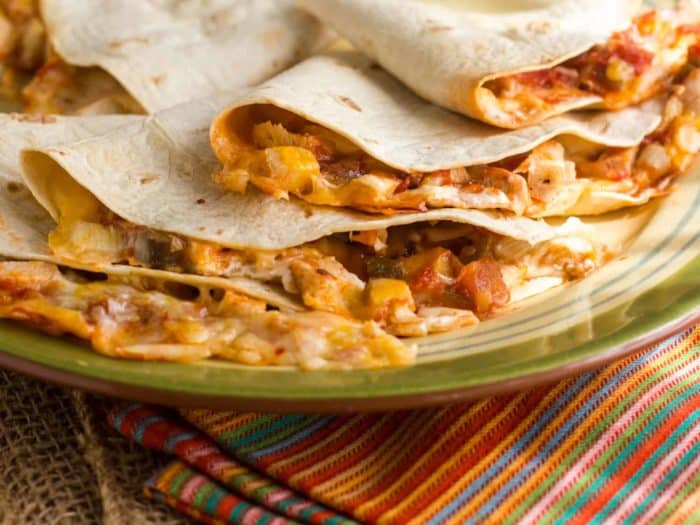 Quesadillas are one of those quick snacks that we make, in our home, quite a bit. They are quick to throw together and a great use of any meat you might have leftover from a previous dinner. We always have wraps and cheese on hand, so if I find myself a little hungry while watching a football game or tv show, making a few quesadillas is the perfect snack food.
The quesadillas in this recipe are built around some smoked chicken meat I had in the fridge. I smoke chicken a LOT, so having some leftover is not uncommon. Smoked chicken is great to use in many different dishes, including nachos, pizza, soup and more!
I wanted to make these fast, so I went into the fridge to look and see what else I had available. I did not want a lot of prep – I just wanted to get them in the oven.
I was hungry!
I found some cream cheese and salsa as well as some grated cheese and a couple jalapeño peppers.
I knew right away, this was going to be good!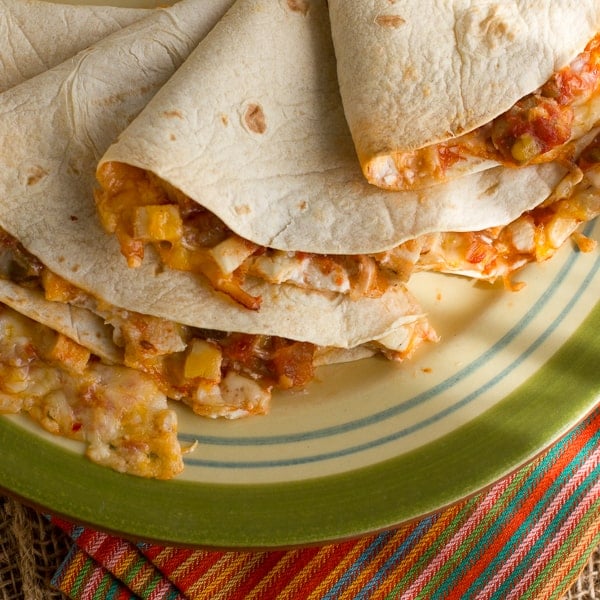 The cream cheese and salsa remind me of the pinwheels I make sometimes, which are another awesome appetizer. I have a recipe for them here – Baked Sun Dried Tomato and Chicken Pinwheels
The quesadillas are so creamy and the salsa gives them that great mexican flavour without much complication in the recipe – simply open up the jar. The jalapeño peppers provide a little bit of heat as well.
The really nice addition to this dish though, was the smoked chicken. While you could totally use regular chicken in these quesadillas, I just loved the smokey flavour added to them.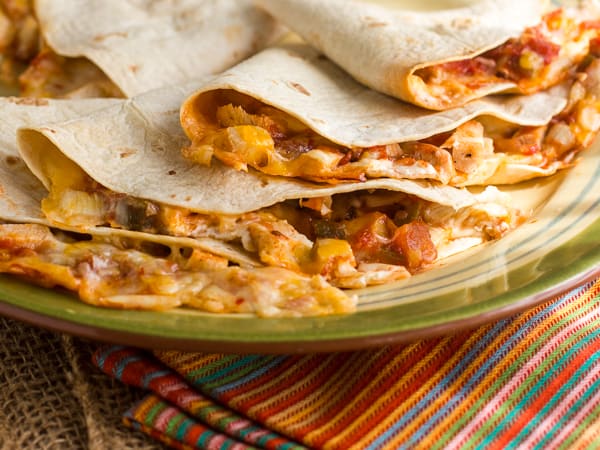 If you decide to make these some time when you have guests over, be prepared for them to get eaten mighty fast! You may want to make a double batch.
Also, If you are wanting to know how to smoke chicken, check out this recipe – How to Smoke a Whole Chicken
Smoked Chicken and Salsa Quesadillas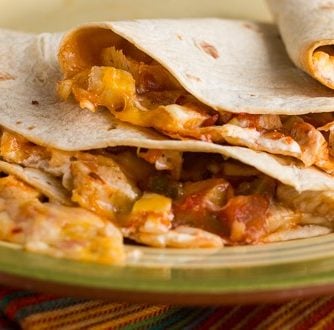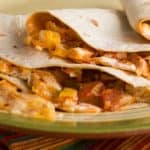 Print
Servings: 4 people
Ingredients
4 soft flour tortillas
8 tbsp cream cheese
8 tbsp salsa
2 cups cubed smoked chicken breasts
2 jalapeno peppers cored and minced
3/4 cup grated cheddar cheese
3/4 cup grated Monterey jack cheese
Instructions
Lay the 4 soft tortilla shells on a cookie sheet.

Assemble the quesadillas by placing a quarter of each remaining ingredient

Spread 2 tbsp cream cheese on half of each tortilla shell. Spread 2 tbsp salsa on top of the cream cheese.

Evenly spread remaining ingredients on top of the salsa and cream cheese.

Fold each tortilla shell over the toppings creating a half moon shape.

Bake in a 375F oven for about 10 minutes, or until the tortilla shell starts to brown, crisp up, and the cheese is melted.