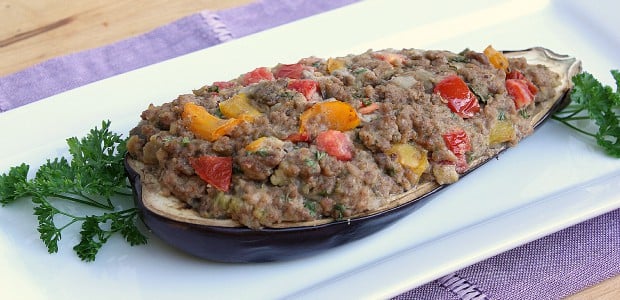 I love eggplant and always look for ways to prepare it. There are many different types of eggplant, from the classic Mediterranean large deep purple variety, to the long slender Asian kind, or the small stubby Indian variety. They are similar to each other, but also can allow some unique types of dishes.
Here are a few recipes that I have made using eggplant.
Today's recipe is for a stuffed eggplant. It is simple to prepare and perfect for these cool fall days when it is ok to turn on the oven. This is comfort food at its best! It is an adapted recipe from Lidia's recipe for stuffed eggplants.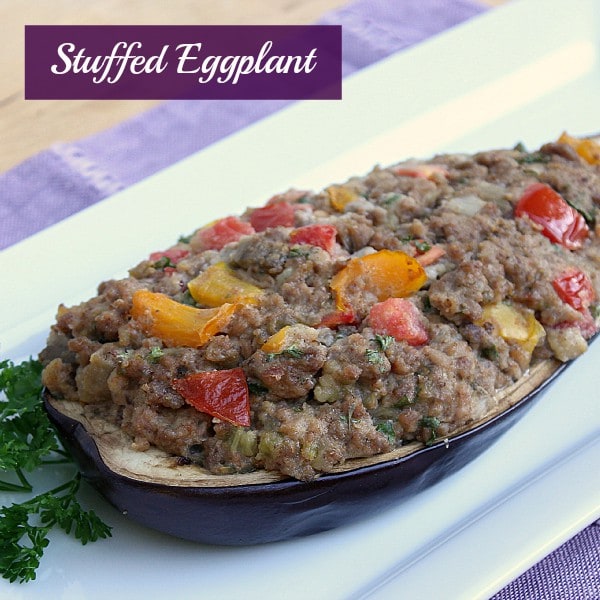 Stuffed Eggplant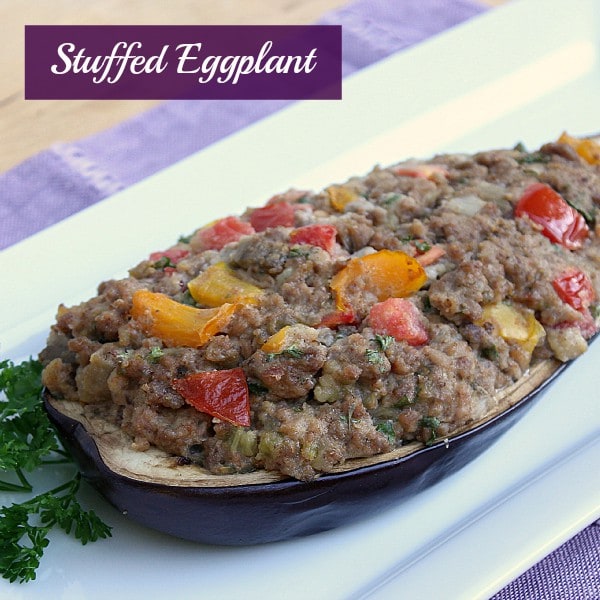 Print
Stuffed eggplant recipe with ground beef, ground pork, peppers, onions and tomatoes. This is oven baked and the perfect as a main entree or side dish.
Servings: 6
Ingredients
2 medium eggplants
1 pound ground beef
1/2 pound ground pork
1 onion , diced
1 yellow pepper , diced
1 cup bread crumbs
1 cup grated parmesan cheese
1 cup milk
1/3 cup fresh chopped parsley
2 medium tomatoes , diced
salt and pepper to taste
Instructions
Cut the eggplants lengthwise. Using a spoon, scoop out most of the inside of the eggplants leaving about 1/2 inch thick bowl/shell. Cut up the scooped out eggplant flesh into small 1/2 cubes.

Brown the ground beef and pork in a large frypan on medium high heat. Once the meat is fully cooked and no longer pink, drain the grease.

Add the onion, pepper and cut up eggplant. Cook until the onions and peppers are tender. Remove from heat and let the filling come to room temperature.

In a large bowl, mix the meat filling with the bread crumbs, milk, parmesan cheese, parsley, tomatoes, salt and pepper.

Place the eggplant halves on a baking sheet and scoop 1/4 of the filling in each eggplant half.

Bake in a 375 oven for 75-90 minutes or until the eggplant shells are soft and tender.