Gnocchi with Sun Dried Tomato Cream Sauce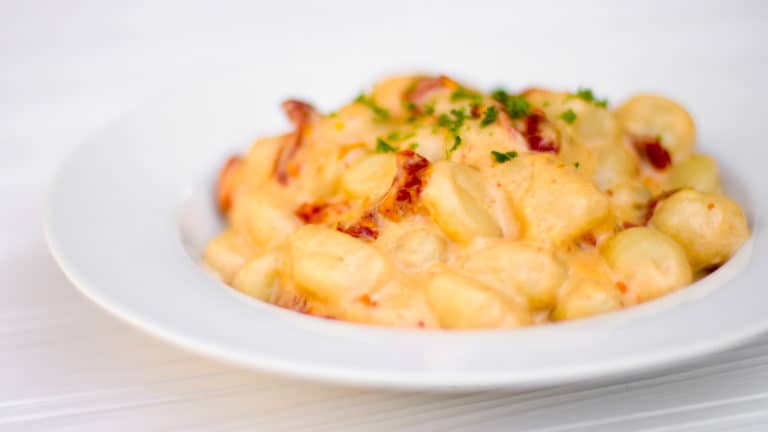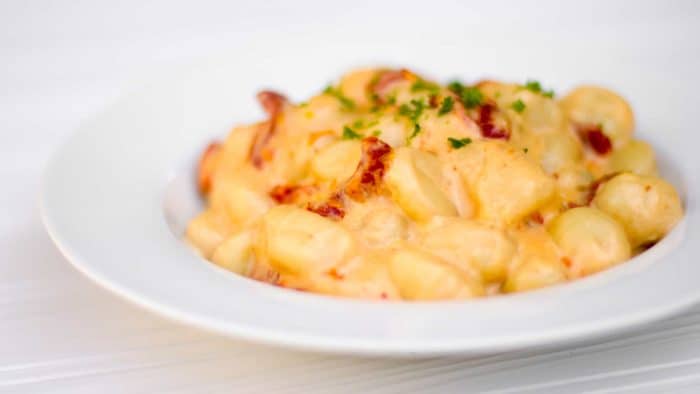 My family loves pasta and we have it at least once a week. Usually, I go with the more traditional noodles, but choose various shapes. The kids love it when I mix it up with different pasta shapes.
This past week, I bought a package of gnocchi. Made mostly with potatoes, gnocchi is delicate, soft and tastes quite different than standard pasta.
Even though it doesn't seem difficult to make, I have never tried to make gnocchi from scratch. That will be my next endeavor with gnocchi. The store bought gnocchi was still delicious, light and fluffy.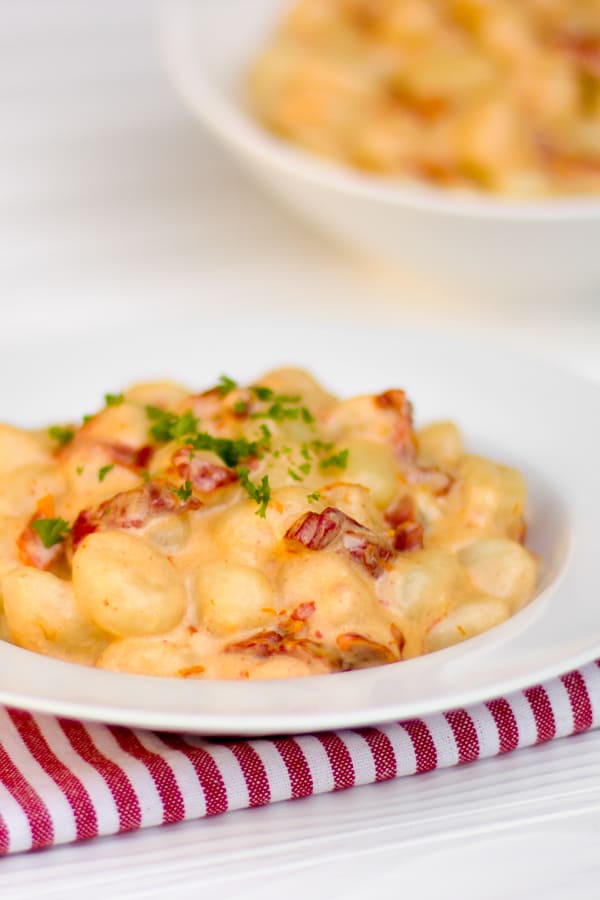 The sun dried tomato cream sauce is silky smooth and has a delicate flavour that matches the gnocchi perfectly. Simple to make, with few ingredients, this whole meal can be made in less than 30 minutes. It is a great weeknight meal.
Gnocchi with Sun Dried Tomato Cream Sauce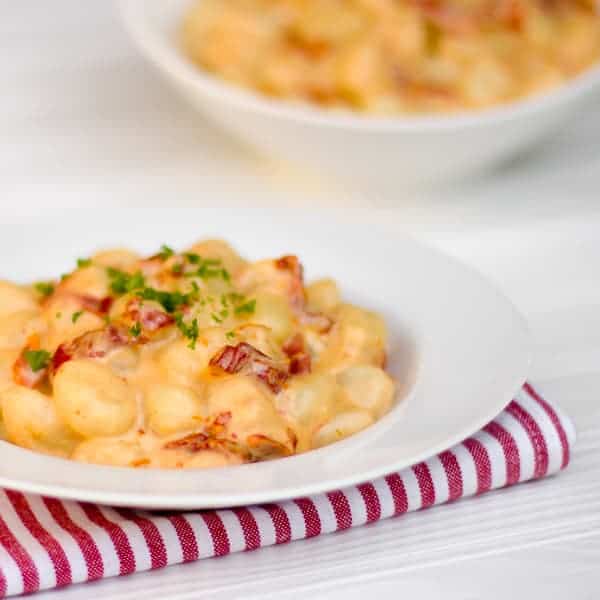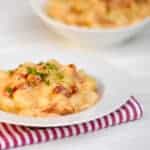 Print
A recipe simple cream sauce for potato gnocchi that can easily be made on a weeknight after work. The sun dried tomatoes give great flavour and the parmesan cheese and cream make the sauce silky smooth.
Servings: 4 people
Ingredients
2 pounds gnocchi
3 tbsp butter
1/2 cup sun dried tomatoes
3 garlic cloves , minced
1 1/2 cup 10% cream (half and half)
3/4 cup parmesan cheese
Instructions
If the sun dried tomatoes are dry and hard then they need to be rehydrated. Soak them in warm water for 30 minutes, or until soft and pliable. Drain.

Cut the sun dried tomatoes into thin slices.

Melt butter in a saucepan on medium heat. Add the sun dried tomatoes and cook for 5 minutes to bring out the flavour in the tomatoes.

Stir in the minced garlic and cook for just under a minute. Once you can smell the aroma from the garlic, stir in the cream.

Heat up the sauce just to the boiling point. Once the cream is just about to boil, lower the heat and stir in the parmesan cheese. Simmer on very low heat.

While the sauce is simmering, boil the gnocchi according to the directions on the package. Drain, but do NOT rinse the gnocchi. The starch helps the sauce cling to the gnocchi.

Stir the gnocchi with the sauce until evenly coated.

Serve immediately.