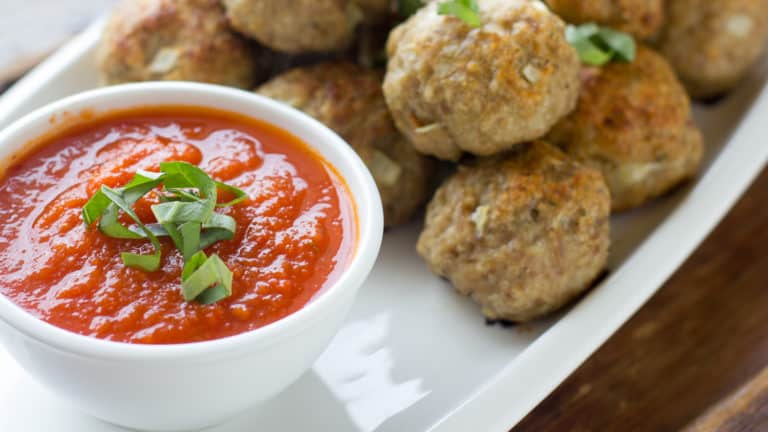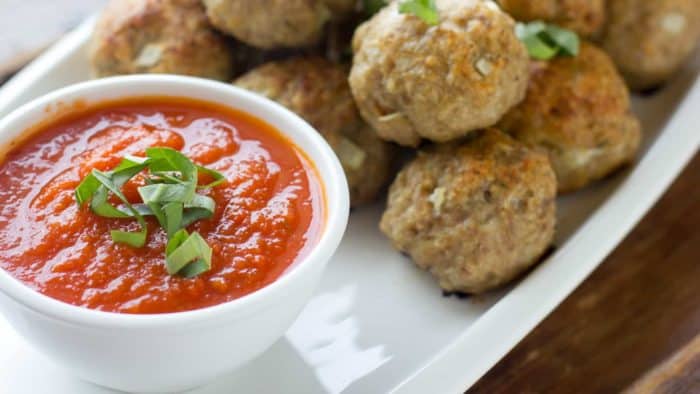 Marinara sauce is one of those versatile sauces that are great in so many recipes and also used as a foundation for many other types of sauces. Many times I purchase store-bought marinara sauce. I have found some brands of marinara sauce that are quite tasty and work well, especially if I am using is as a base for a more complex sauce.
If I have the time, I far prefer to make my own marinara sauce. It is very simple to make and should be no surprise that homemade sauce has a much brighter and fresher flavour. While I use fresh onions and sweet peppers, I find that using canned tomatoes works great and reduces the cooking time compared to simmering a pot of fresh tomatoes. I use canned whole tomatoes, but, you could also use diced or even crushed tomatoes.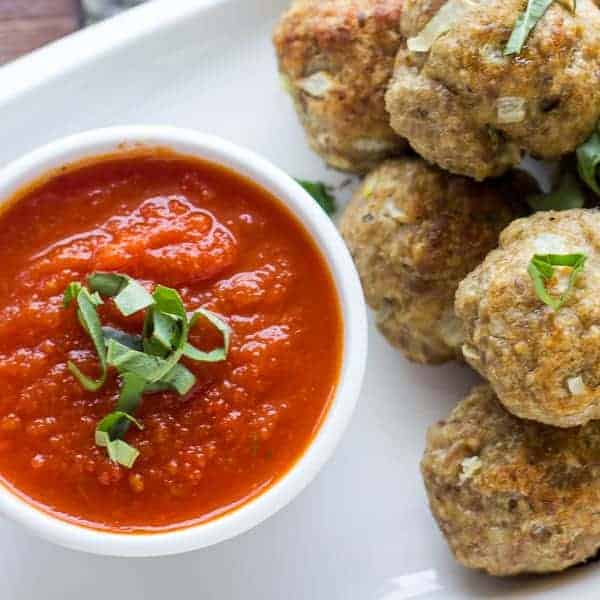 Preparing this sauce is super easy. I blend all the ingredients, except the oil, in a blender or food processor. Depending on the size of your blender or food processor, you may need to puree them in a couple of batches.
Heat the oil in a large saucepan over medium heat. Pour in the pureed tomato mixture in the saucepan and simmer for 45-60 minutes. The sauce will thicken and the colour will deepen.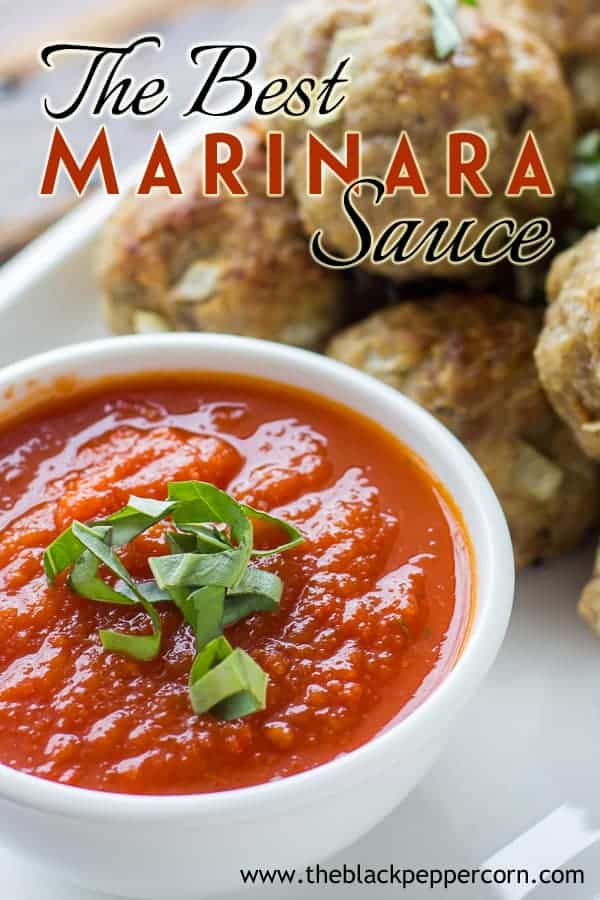 Marinara sauce can be used in many different dishes. While it is great on its own and tossed with cooked pasta, it can also be used as a dipping sauce.
Here are a few recipes that can use this marinara sauce for dipping!
If you want to use the marinara sauce as a base for other pasta type sauces, check out these recipes!
Use the marinara sauce instead of the crushed tomatoes in this Bucatini all'Amatriciana for a delicious pasta dish!
The recipe for Sunday Gravy calls for strained tomatoes. This marinara sauce will work perfect in this dish!
Lasagna is a delicious baked pasta dish and the marinara sauce can be used when making the meat sauce.
The Best Marinara Sauce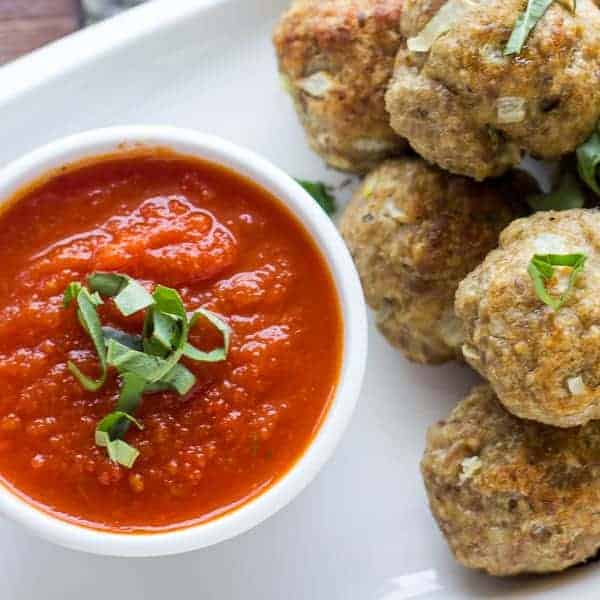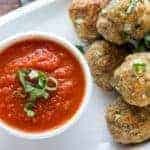 Print
How to make this simple Italian marinara sauce with canned tomatoes, onion, pepper, garlic, olive oil, herbs and spices. Perfect with pasta, on pizza or as a dipping sauce.
Servings: 8 cups
Ingredients
48 oz canned whole tomatoes (2 cans)
1 red pepper cored and cut into large chunks
1 onion peeled and cut into large chunks
4 garlic cloves
1 tsp salt
1 1/2 tsp dried oregano
1/2 tsp black pepper
1/2 tsp dried chili flakes
2 tbsp sugar
3 tbsp olive oil
Instructions
Add all ingredients, except the oil to a food processor or blender and pulse until smooth. If they do not all fit, do it in a couple batches.

Heat oil in a pot on medium heat. Dump the pureed mixture into the pot and bring to a low boil.

Let the marinara sauce simmer for 45-60 minutes. It will thicken and the colour will deepen as well.

Serve with pasta or in any recipe that calls for marinara sauce. Also great as a dipping sauce.
Nutrition
Per serving:
Calories: 100kcalCarbohydrates: 12gProtein: 1gFat: 5gSodium: 537mgFiber: 2gSugar: 8g